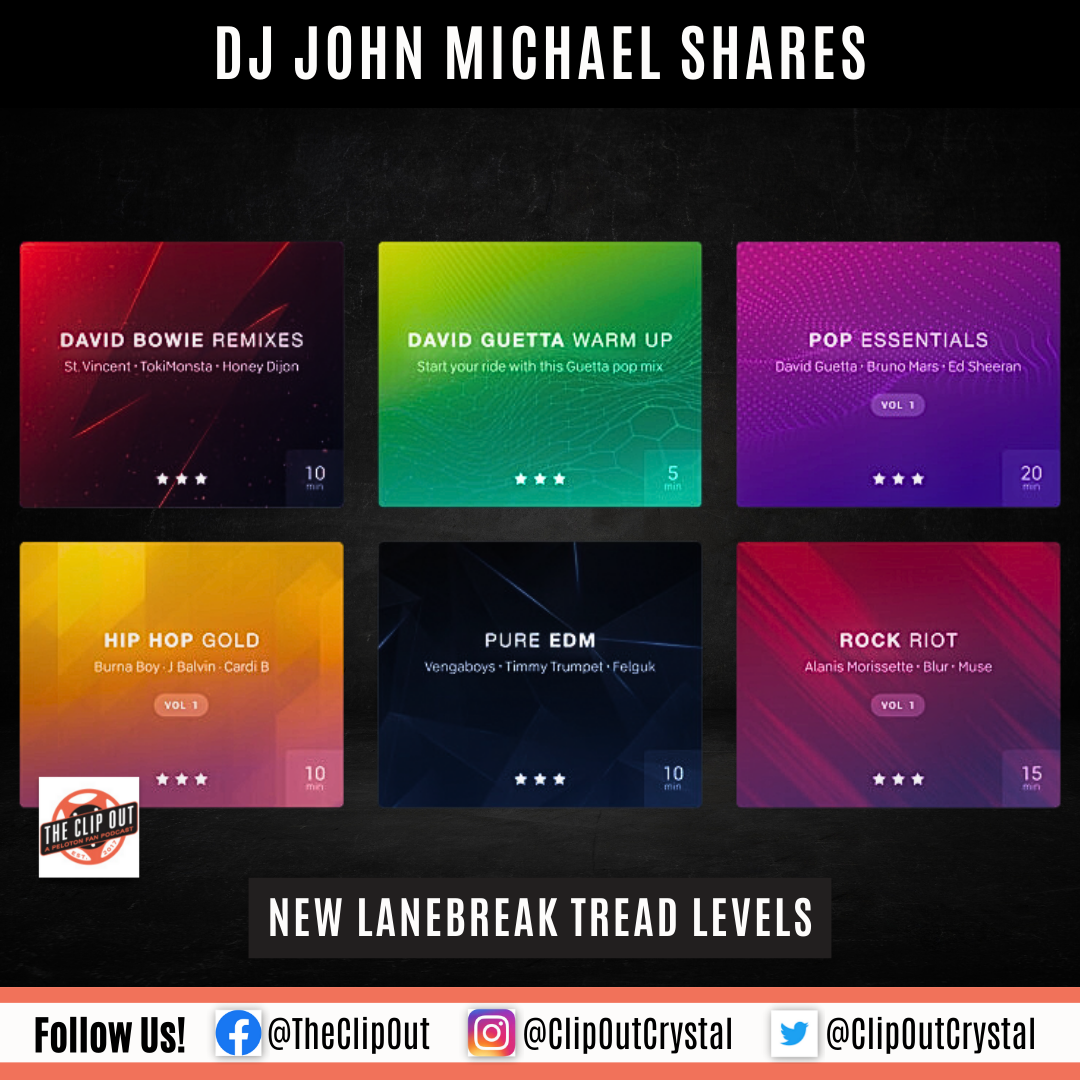 Take Your Peloton Tread Workouts to the Next Level with Lanebreak and DJ John Michael!
Are you ready to break a sweat and take your Peloton Tread workouts to the next level? Look no further than the new Tread Lanebreak levels that just dropped, crafted by the one and only DJ John Michael!
As an experienced DJ, producer, and hype man, John Michael knows just what it takes to get your heart pumping and your feet moving. And with his extensive collection of records and experience working with industry legends, you know you're in good hands!
Get Ready to Sweat with New Tread Lanebreak Classes and DJ John Michael
Lanebreak levels are designed to push you to your limits and help you break through any workout plateau, and each level features a unique playlist curated by DJ John Michael.  He'll get you started in the zone with a new 15-minute Lanebreak level of Motley Crue hits. And once you're ready to hit your stride, the notorious rock band themselves take over with a new 30-minute set. But that's just the beginning.
Next up is a 30-minute 90s pop extravaganza, featuring iconic tunes from Amber, Dee-Lite, Roxette, Robin S, Madonna, and more. Whether you're a child of the 90s or just appreciate great music, you won't want to miss this high-energy Lanebreak level!
Cutting-Edge Technology and Incredible Music
And of course, no Peloton experience would be complete without cutting-edge technology!  Gorgeous visuals marry awesome audio, and with John Michael's infectious enthusiasm and love of music, you'll forget you're even working out – until you start seeing the results, that is!
So what are you waiting for? Grab your headphones, lace up your running shoes, and get ready to break a sweat with Peloton's new Tread Lanebreak levels with DJ John Michael. Your body (and your ears) will thank you!