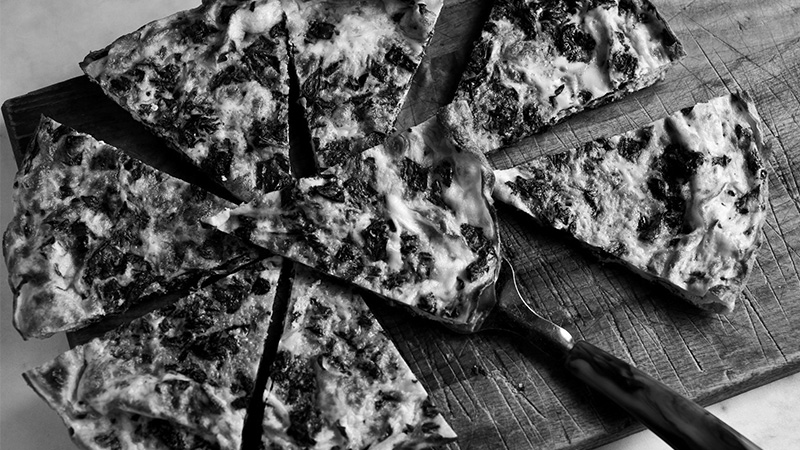 Supergreens (Or Chocolate Chip Cookie) Fritatta
Ben Schirmer: Episode 41
Ben gives us an incredibly healthy recipe full of vegetables – unless you are Tom – then Ben suggests substituting the veggies for chocolate chip cookies!
12 Eggs
2 cups roughly chopped kale
paprika to taste
1 tbsp olive oil
2 cups spinach
2 cups roughly chopped broccoli
½ cup freshly grated Parmesan
Prep

Cook

Ready in
30 minutes
Directions
Preheat the oven to 350 F. In a medium bowl, beat the eggs with 2 big pinches of salt and pepper.  Set aside.
In a large oven-safe nonstick pan on medium, heat the oil. Add the vegetables.  Cook, stirring occasionally, until the broccoli is tender and the spinach wilts, about 5 minutes.
Adjust the heat to low and add the eggs. Swirl the pan so the eggs are in an even layer.  Cook until the edges of the eggs begin to set, 1 to 2 minutes.  Top with the cheese and slide the pan into the oven.  Bake until the eggs set completely and the cheese melts, about 10 minutes.
Using an oven mitt, remove the pan from the oven. Let your frittata cool for 5 minutes before transferring it to a cutting board and slicing.  Feeds 4, unless you are really hungry!
For Tom, you could try substituting chocolate chip cookies for the vegetables. Not sure it will work but it would probably make Tom happy.