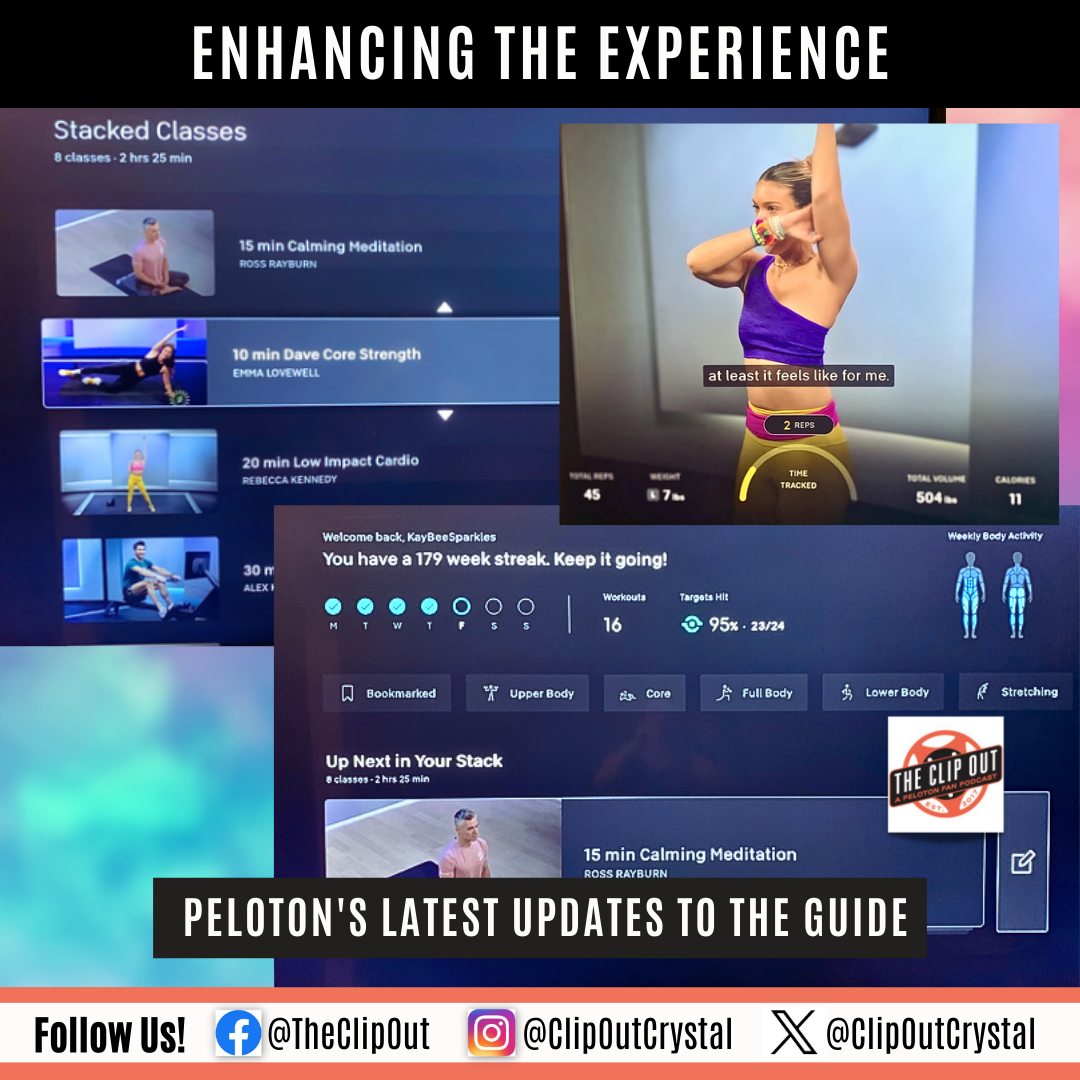 Spotted! Peloton's Latest Updates to the Guide: Enhancing the Experience
Calling all Peloton Guide users! Here at The Clip Out studio, a few of our writers have spotted some subtle but significant updates to the Guide screen interface!  Guide now offers several new features that are designed to enhance the user experience and make it more personalized. Here are the highlights of what we found.
Personalized Routines Made Easy with New Stack Features
While users of the Bike, Tread, Row, and the App have long been able to create and modify stacks, that ability has eluded the Guide – until now! Guide users now have the same capability right from their screen and remote.  Screenshots below show the new edit button from the home screen, as well as the process of modifying the stack.  It's perfect for those who want to build new workout routines on the fly, or add, delete, and re-order workouts without having to resort to having your phone next to you during your workout. Super helpful!
A Comprehensive Overview of Your Fitness Progress with Total Rep Count
Peloton now gives users another way to track improvement by introducing a new metric – the total rep count during a class. The Total Reps metric enables users to monitor their progress closely and maintain motivation, especially when combined with the platform's already existing metrics. Not to mention that there is a new September Rep Goal Challenge, with 1.5k reps needed to grab that Bronze badge! Get your hustle on!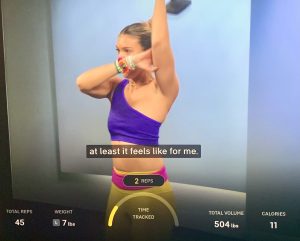 Better Metrics Layout for Real-Time Performance Feedback:
The latest update also enhances the metrics layout, bringing it to a more prominent position on the screen, while ensuring easy visibility throughout the user's workout session. The updated layout also offers better and more detailed feedback, enhancing the Guide workout experience. The new features are subtle but a great step forward in enhancements and we approve!
How do you like the new Guide features?  Are you excited to try them out?  Let us know in the comments below!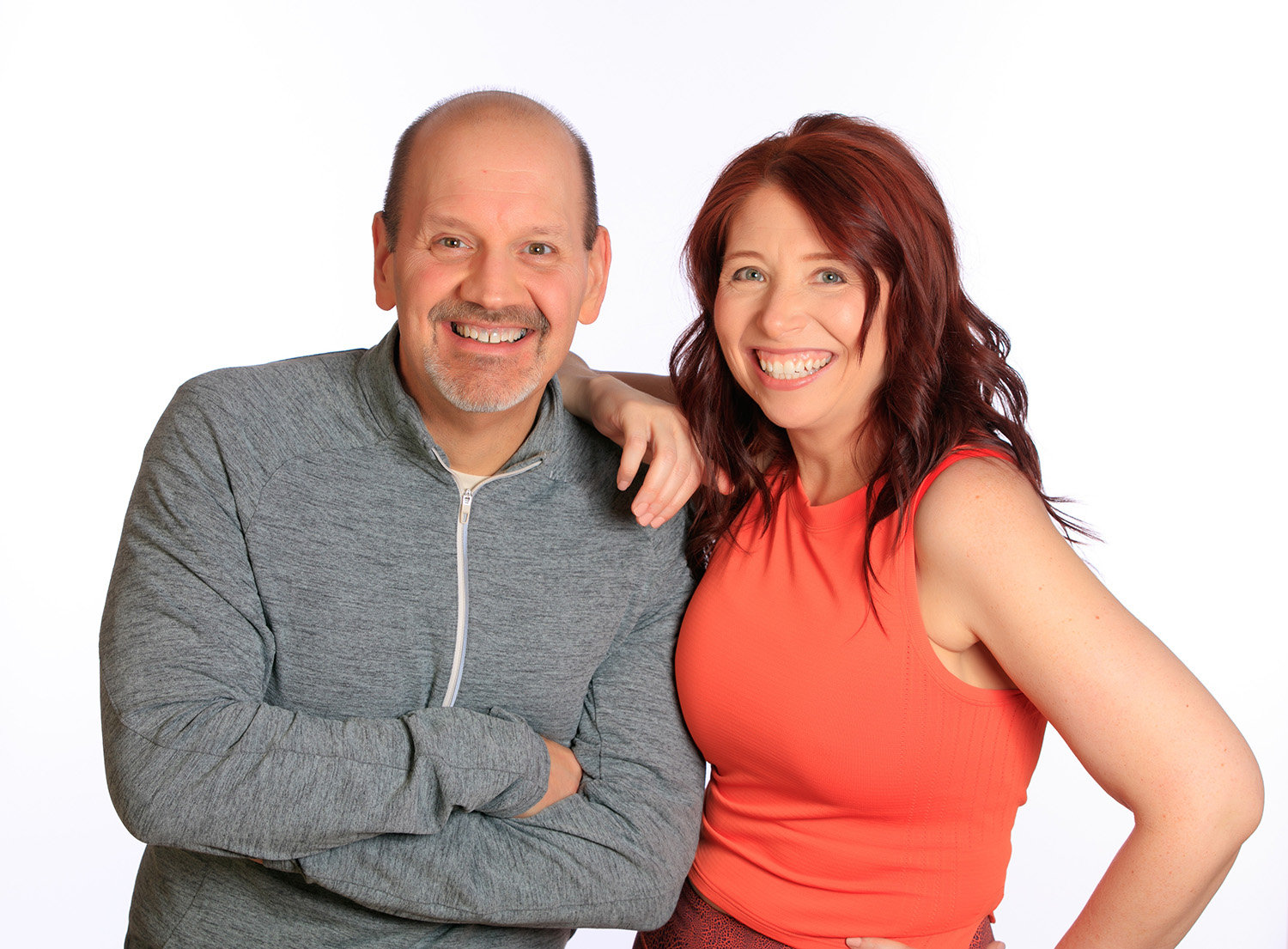 Subscribe
Keep up with all the Peloton news!