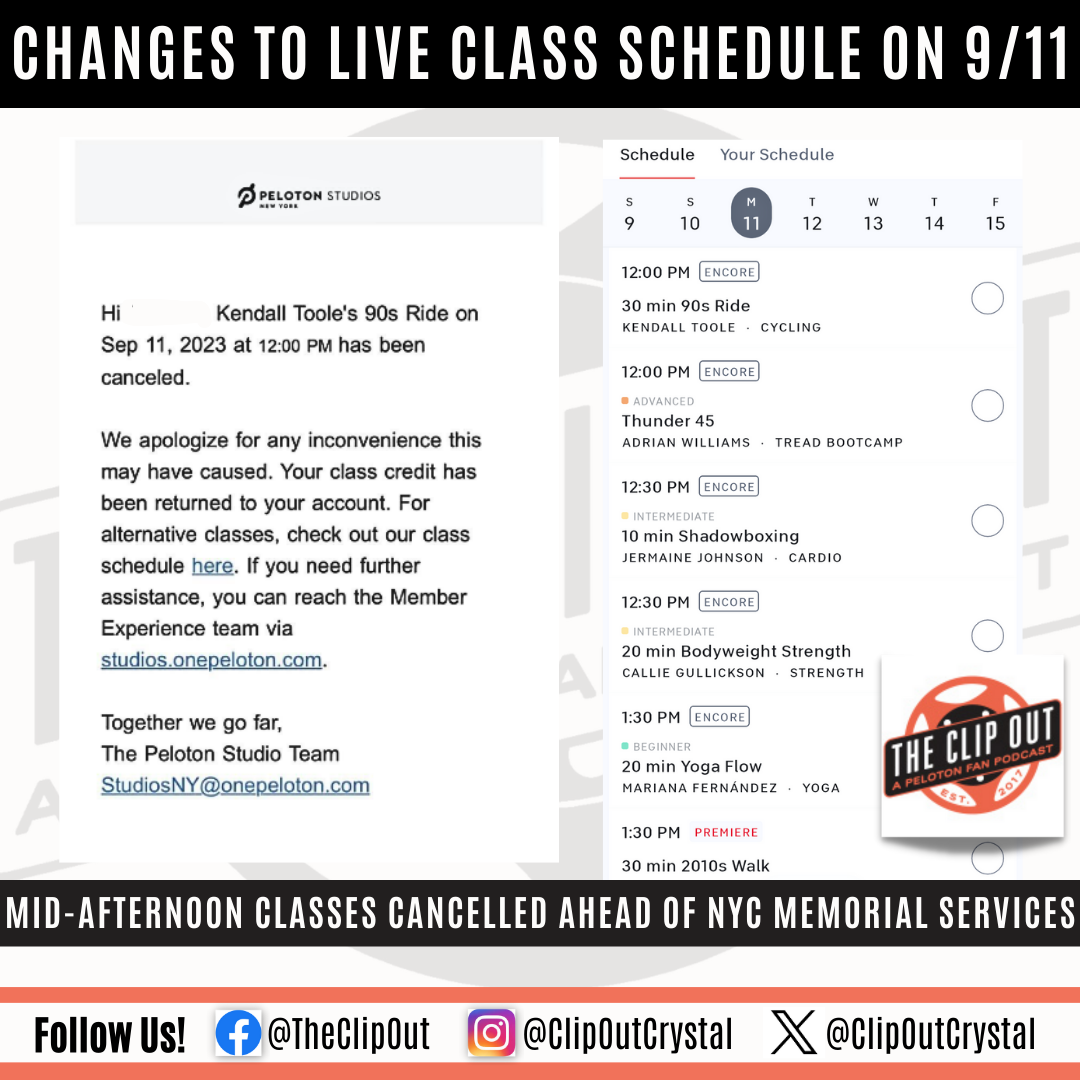 Some Live Peloton Classes for September 11 Have Been Canceled
Update:  Kirsten Ferguson's 9:00am 45 min Hip Hop Walk and both the 7:00pm Intervals Run and 7:35pm 20 min Hip Hop Run with Marcel Dinkins have now been scratched for today (9/11).  Again, this is due to various 9/11 memorial services being held in the NYC area, and more cancellations cannot be ruled out at this time.  We will update this article if more cancellations are posted.
Here at The Clip Out, we've been hearing from a few members who were surprised (and disappointed!) that some favorite live classes previously scheduled for September 11 have been canceled.  The canceled courses appear to be those scheduled to be led by popular instructors Jess Sims, Callie Gullickson, Olivia D'Amato, and Kendall Toole.
While some users expressed frustration and confusion on social media, our staff at The Clip Out studio immediately suspected that the cancellations are likely related to the many annual 9/11 Memorial & Museum ceremonies throughout the city of New Yor. Held each year on the anniversary of the 2001 terrorist attacks, the events include an in-person reading of the names of the victims by their family members.
This year's Ground Zero ceremony is expected to be especially significant, as Vice President Kamala Harris is scheduled to attend. With the added security measures and potential road closures associated with a vice-presidential visit, it's no surprise that the Peloton team has likely opted to cancel some classes due to difficult logistics. A handful of live classes do remain on the schedule, two from PSNY led by Kirsten Ferguson and Christine D'Ercole, and two from PSL led by Ben Alldis and Jeffrey McEachern.
The ceremony itself is a solemn and emotional tribute to the lives lost on September 11, 2001, and is especially moving for those who have lost loved ones in the attacks. Six moments of silence are observed during the event, marking the times when both World Trade Center towers were struck and fell, when the Pentagon was attacked, and when Flight 93 crashed.
We at The Clip Out encourage our listeners and all Peloton members to take a moment on September 11 to remember those who lost their lives on that fateful day, and to embrace the sense of community that the Peloton platform provides. While our instructors may not be with us in person on this day, we can still come together as a group to support each other and to pay our respects.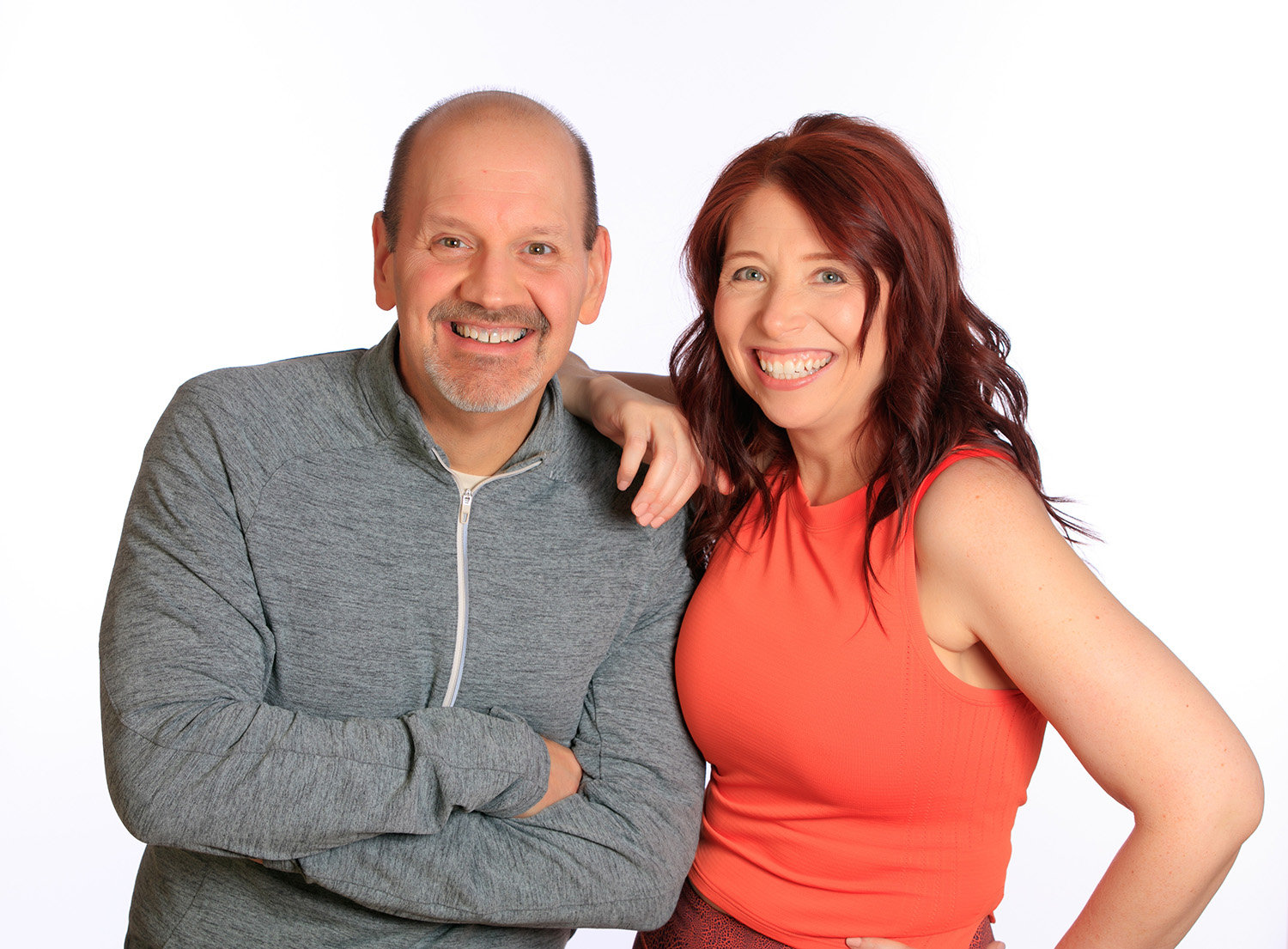 Subscribe
Keep up with all the Peloton news!