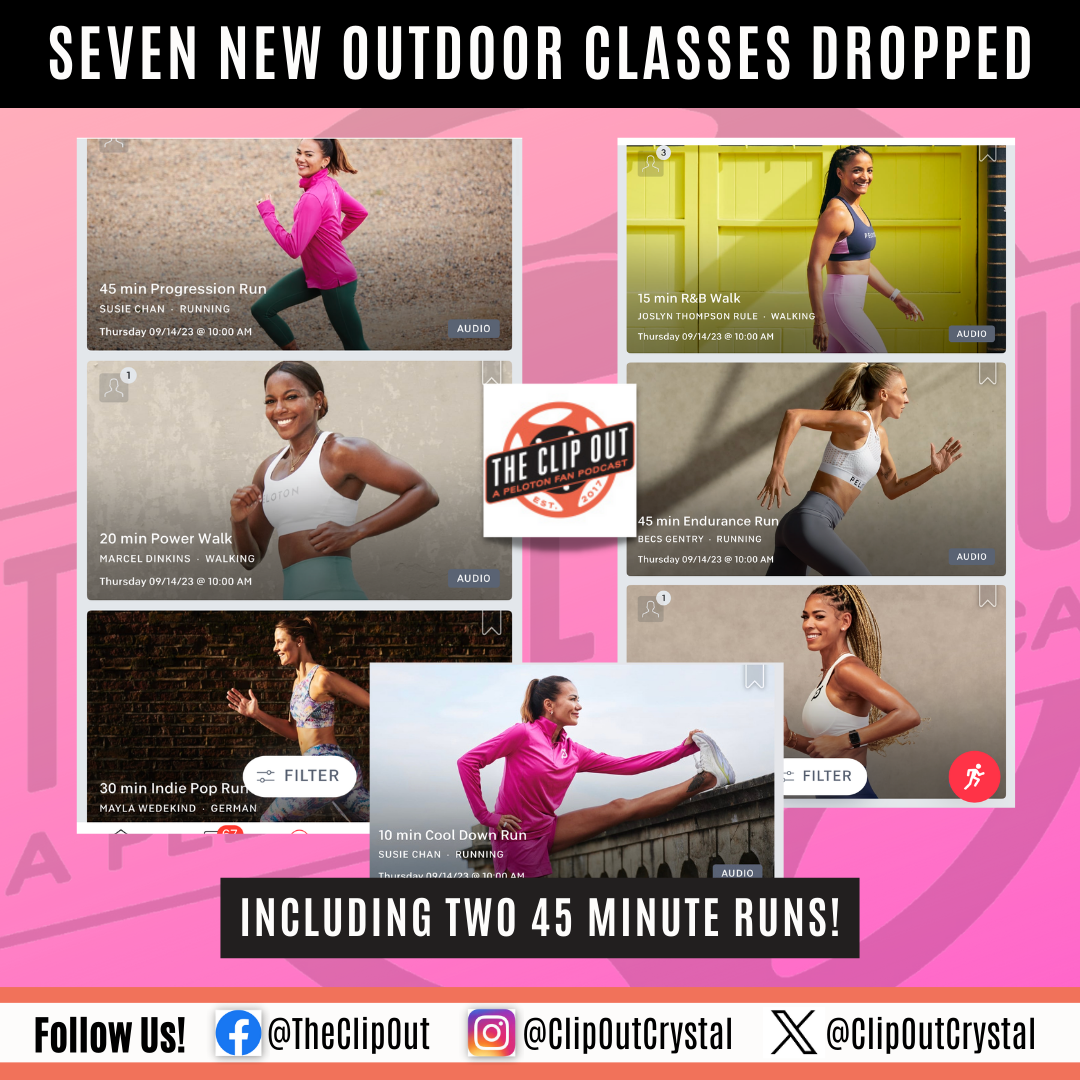 Seven New Outdoor Classes Dropped Today
Get excited! Peloton dropped a plethora of new outdoor content on September 14, 2023. 
I really love mixing outdoor classes into my workout routine, especially now that is finally cooling down here in Missouri.  If you're someone (like me!) who enjoys spending time in nature and getting some fresh air, then this new content is perfect for you! Watch out for cars though! Too soon?
Let's dive into the new content that you can expect to see today:
First up, we have Susie Chan's 45-minute progression run. You know I love my Susie classes, so I am looking forward to this one, especially in a progression-run format.  It's really good to mix up the type of run classes you do and I appreciate when Peloton adds a variety all in one day!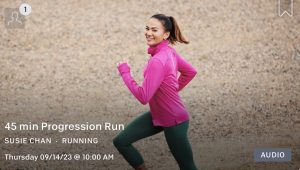 Next, we have Marcel Dinkins' 20-minute power walk. This class is ideal for those who want to take a break from running, but still want to get their heart rate up and break a sweat. Power walking will improve your form and increase your stamina.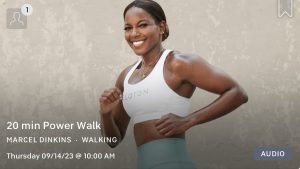 Mayla Wedekind's 30-minute Indie Pop Run is perfect for those who want to run to the beat of their own drum. With Mayla's exceptional taste in music, she'll curate a playlist that will inspire you to push your limits, all while enjoying some new indie hits.  And, this one is in German!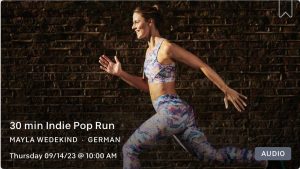 If you're looking for a more relaxed approach to your fitness routine, then Joslyn Thompson Rule's 15-minute R&B Walk is perfect. Walking is an excellent way to clear your mind and exercise gently, and Joslyn's positive energy will keep you motivated and uplifted.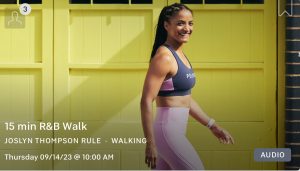 If you're looking for a challenge, then you won't want to miss Becs Gentry's 45-minute endurance run. Endurance runs are about 80% of my workouts right now, so I am STOKED to see another longer one hit the platform.  And, you can never go wrong with a Becs class.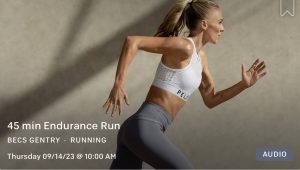 We also have Kirsten Ferguson's 30-minute Pop Walk. Kirsten will guide you through this leisurely walk, all while jamming out to some of the hottest pop hits. It's the perfect class for anyone who wants to get moving but still enjoys a more relaxed pace.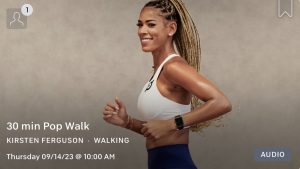 After any of these classes, you can tack on the newest 10 min Cool-down run with Susie Chan.  This will be a perfect pairing with any outdoor class to make sure you bring your heart rate down in a controlled manner. 
I'm very excited about this drop as there were more classes than usual and a nice variety. There is truly something for everyone. So, what are you waiting for? Grab your running shoes (or walking shoes) and let's go!