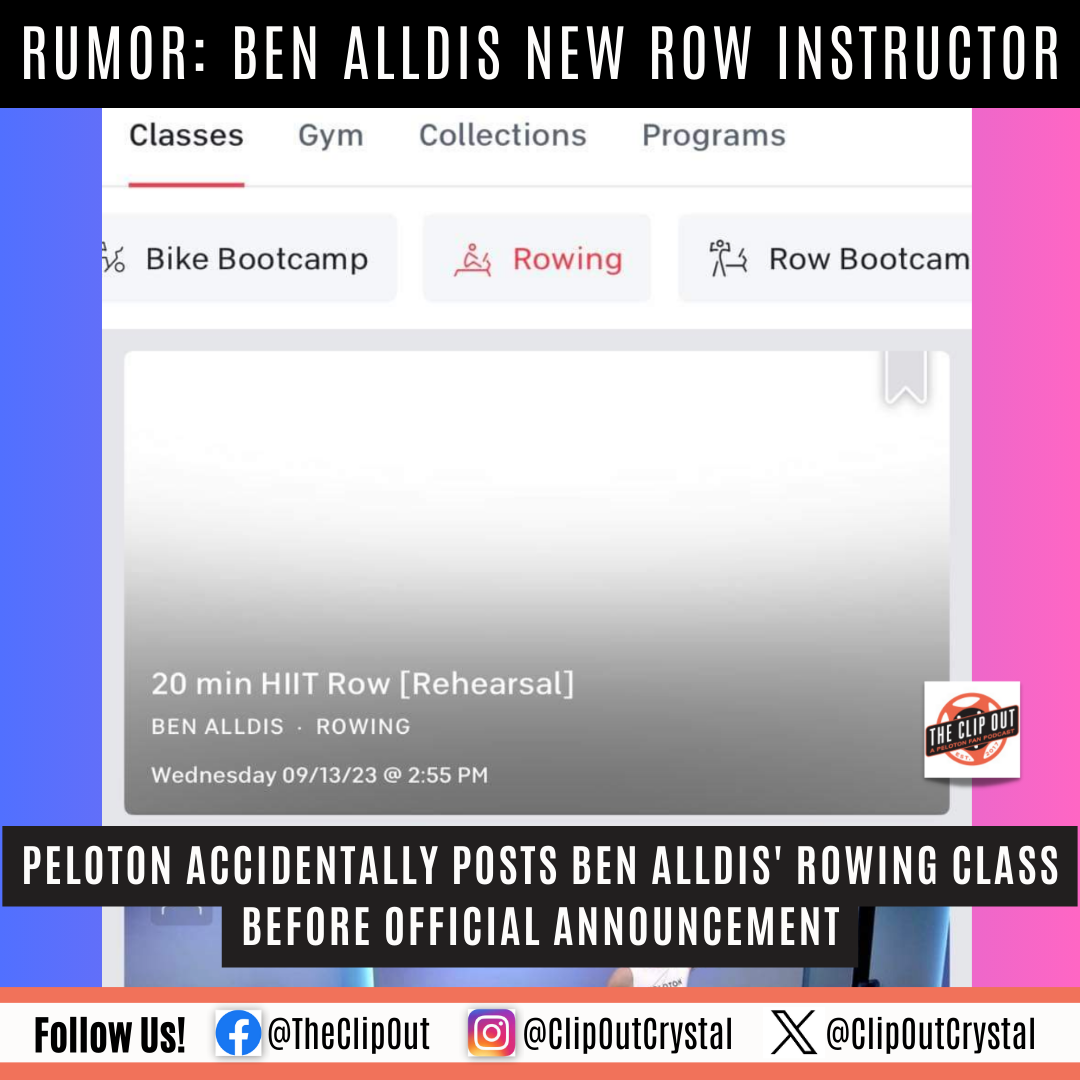 Rumor: Ben Alldis To Be Next Peloton Row Instructor
Breaking news for all Peloton fans! Rumors are circulating that the Peloton platform may have a new rowing instructor, none other than Ben Alldis. If you're a fan of Peloton workout routines, you know Ben Alldis for his cycling and strength classes. If these rumors of Ben Alldis becoming the newest rowing instructor on the Peloton platform are true, it's exciting news for rowing enthusiasts and Peloton members alike.
While this news has not yet been officially confirmed by Peloton, there was a  class featuring Ben Alldis, labeled as a new rowing instructor and "rehearsal" spotted on the platform.(It has since been taken down!) This tantalizing news has caused much excitement in the Peloton community. It's not surprising given how popular Ben Alldis is as a cycling and strength instructor.
So, stay tuned for the official announcement, and let's welcome Ben Alldis to the world of rowing (if the rumors are confirmed).