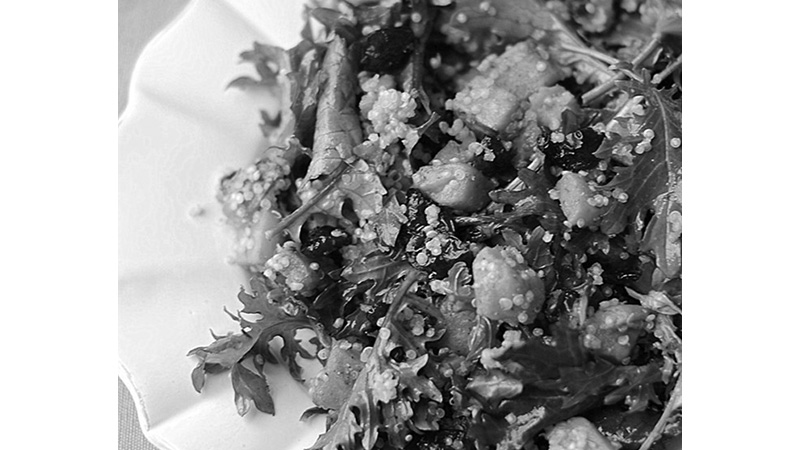 Roasted Sweet Potato, Quinoa And Kale Salad
Mary Dimeglio: Episode 48
Mary's bringing us a healthy salad with Tom's favorite ingredient, quinoa!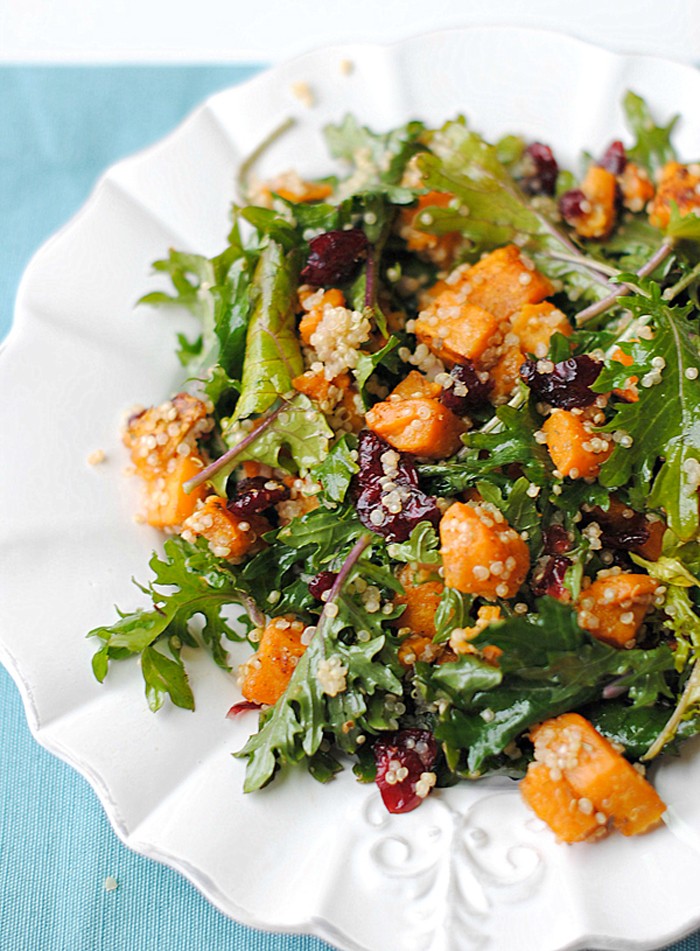 2 medium sweet potatoes, peeled and cubed
½ tsp. onion powder
½ cup uncooked quinoa
For the dressing:
1 Tbsp red wine vinegar
1 Tbsp apple cider vinegar
2 Tbsp olive oil
1 tsp. minced shallots
1 Tbsp honey
1 Tbsp olive oil
½ tsp. oregano
3 cups kale or mixed greens
1 tsp. garlic powder
½ tsp. chipotle chili powder
¼ cup dried cranberries
Prep

Cook

Ready in

Directions
Preheat oven to 425 degrees F.
Rinse and peel sweet potatoes, chopping them into ¼ inch cubes. Toss with olive oil, garlic powder, onion powder, oregano and chipotle chili powder until completely coated. Spread sweet potatoes out on prepared baking sheet in a single layer and roast in the oven for about 30 minutes, flipping them once.
While sweet potatoes are roasting, using a mesh strainer, thoroughly rinse the quinoa. Add a ½ cup of water to a small saucepan and add rinsed quinoa. Bring quinoa to a boil, cover and reduce heat and simmer for about 13 minutes. Remove from heat, keeping quinoa covered, and allow it to sit for about 5 minutes then fluff quinoa with a fork.
Combine kale, quinoa and cranberries in a large bowl and toss with dressing.
Fold in roasted sweet potatoes, serve and enjoy!