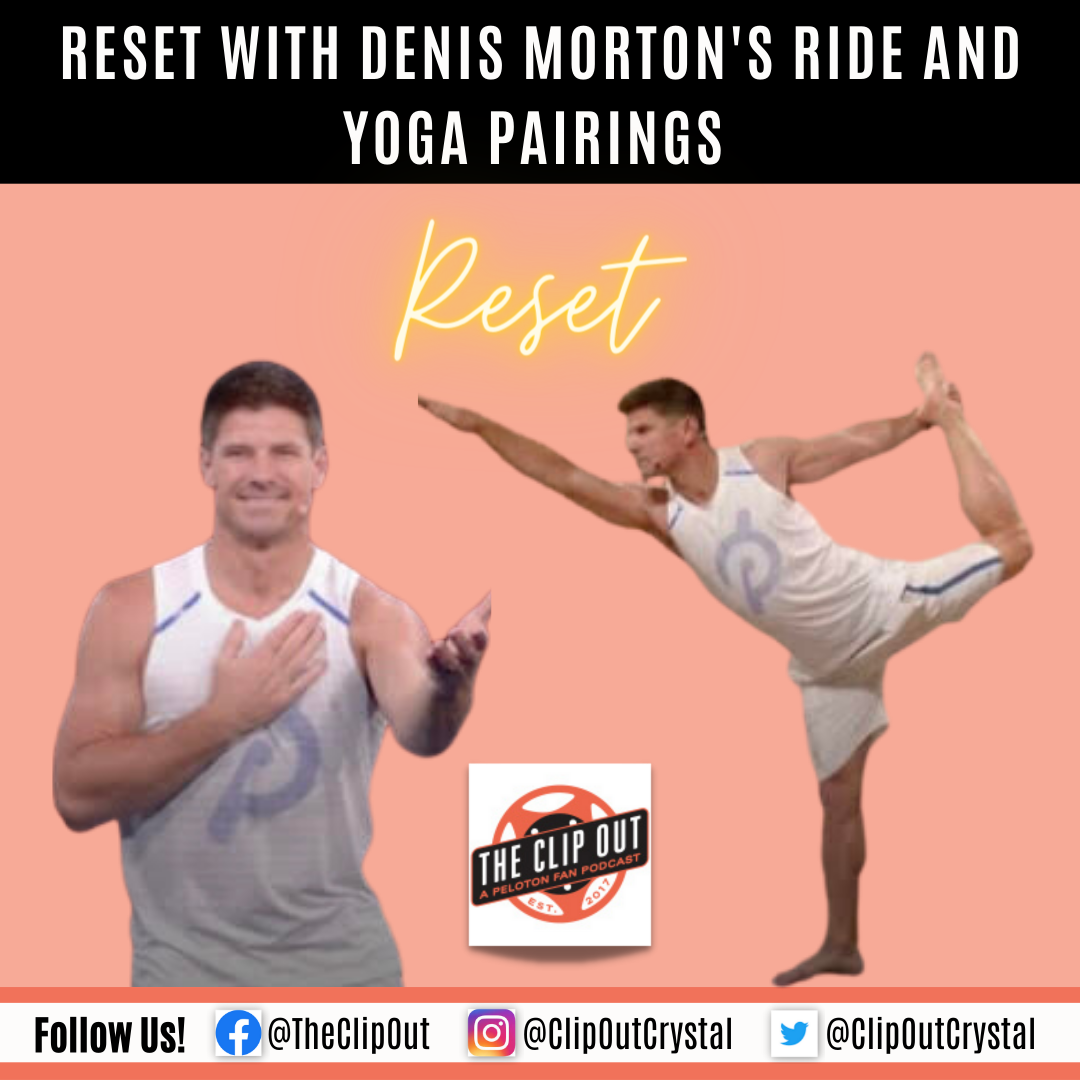 Reset with Denis Morton's Ride and Yoga Pairings
Tom and Crystal. Peanut butter and jelly. Your morning coffee and the newest episode of The Clip Out podcast. All great pairings. Equally fantastic are Denis Morton's ride and yoga reset classes. 
These classes offer a 30-minute reset ride followed by a 20-minute reset yoga flow. Denis has been offering these pairings since 2020, and although they're totally doable separately, they were intended to be completed together.    
The rides feature Denis' signature style, with rock music and a balance of hard pushes and smooth glides on the bike. The yoga classes are designed to take immediately after the ride, and each starts with a relaxing flow and ends with a savasana that will help you reach that state of zen as you wind down after your ride.
As always, Denis makes sure you're always riding to the beat of the music, and his music choices take you perfectly through the ride's ebbs and flows. As always, the yoga classes are straightforward with accessible moves that stretch you out as you clear your mind of the day's challenges.  While Denis offers some separate reset rides and reset yoga classes, here is a list of specific pairings; you can also find them under "Reset with Denis" in the Collections tab on the Peloton workout platform. 
Try these pairings and let us know what you think.
---
Tune in to The Clip Out every Friday to hear Tom and Crystal's take on this and other hot Pelotopics. We're available on Apple Podcasts, Spotify, Google Podcasts, iHeart, TuneIn. Be sure and follow us so you never miss an episode. You can also find the show online on Facebook.com/TheClipOut. While you're there, like the page and join the group. Lastly, find us on our YouTube channel, YouTube.com/TheClipOut, where you can watch all of our shows.
See something in the Peloton Universe that you think we should know? Visit theclipout.com and click on Submit a Tip!