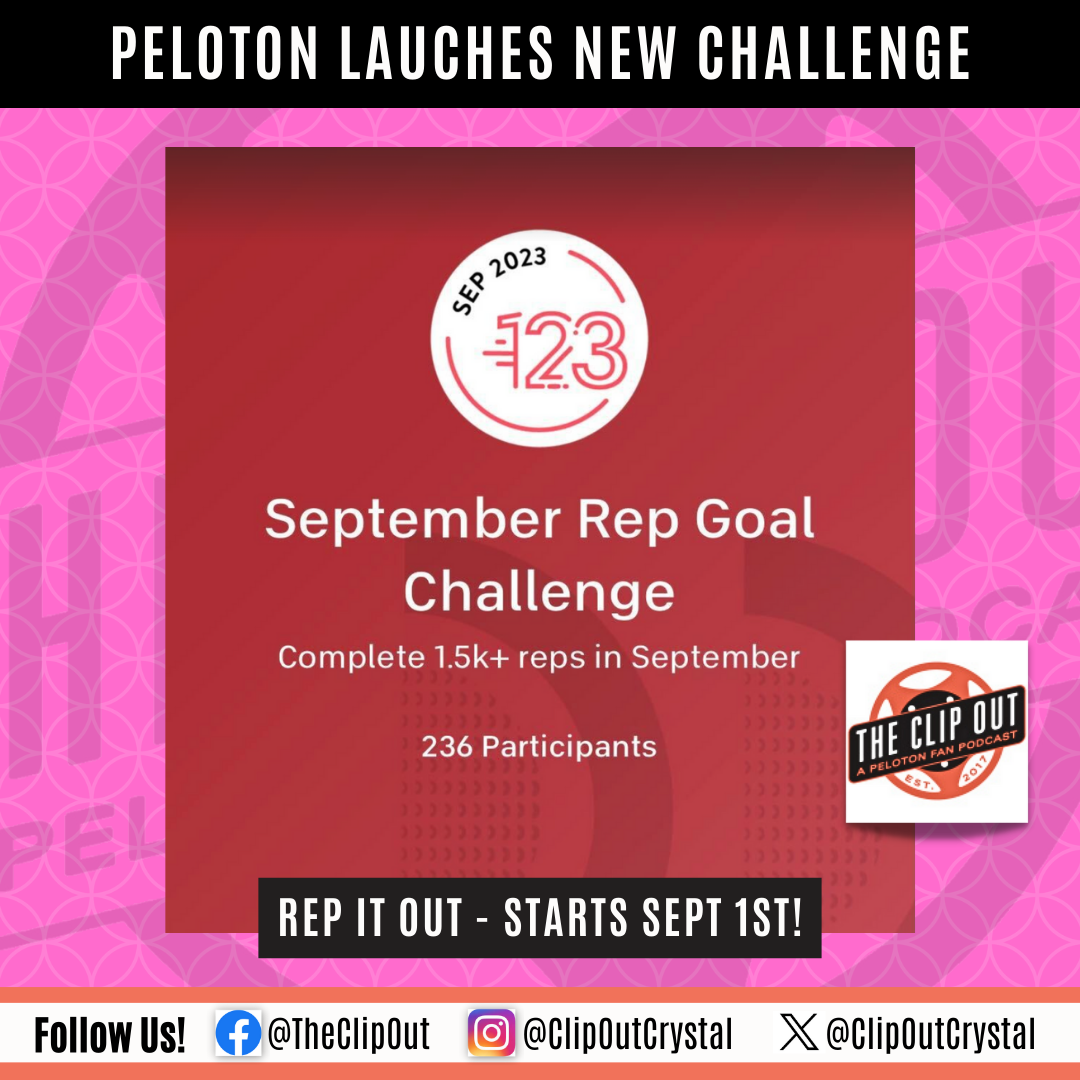 Rep It Out with Peloton's September Newest Challenge
Peloton has recently introduced its newest challenge, Rep It Out, which is designed to test and enhance your strength and endurance on the Guide and Peloton digital app. With exciting reward tiers, this challenge is not only fun but also serves as a great opportunity to improve your fitness game.
Challenge Details
The Rep It Out challenge is all about rep goals on your Guide and Peloton digital app. The participants will take trackable strength classes on the Guide to hit the rep threshold levels for Bronze, Silver, and Gold badges. This means that the more strength classes you take and the more reps you complete, the higher your chances of earning a coveted spot on the leaderboard and winning exclusive Peloton rewards.  The Challenge will run from Sept 1 through Sept 30th.  It will be available on the guide, web and digital app!  For those of you looking for a way to incorporate more strength – this could be the best way to get motivated – who doesn't love a shiny new badge?
Bronze Badge
The Bronze badge requires the completion of 1500 reps. This tier sets a great benchmark for beginners or those who are not as familiar with the Peloton app, and it is achievable with consistent effort. As you work towards this level, you will gain increasing strength and accomplishment with every rep.
Silver Badge
The Silver badge requires the completion of 2000 reps. This is the next level up from the Bronze badge, and it requires more serious dedication and effort. However, this tier marks a significant milestone for established Peloton users who want to take their strength and endurance to the next level.
Gold Badge
The Gold badge requires the completion of 2500 reps, and this is the ultimate achievement for the Rep It Out challenge. This tier requires hard work, determination, and a clear goal-oriented mindset. Achieving the Gold badge is a remarkable accomplishment that shows your dedication, hard work, and unrelenting determination.
If you are looking to challenge yourself and increase your strength, Rep It Out on Peloton's September challenge is the perfect opportunity to do so. It is a fun and engaging way to challenge your muscles, set goals, and push yourself to achieve your best. As you work towards the Bronze, Silver, and Gold badges, you'll be amazed at how far you've come and how much stronger you've become. Join the challenge today and rep it out!