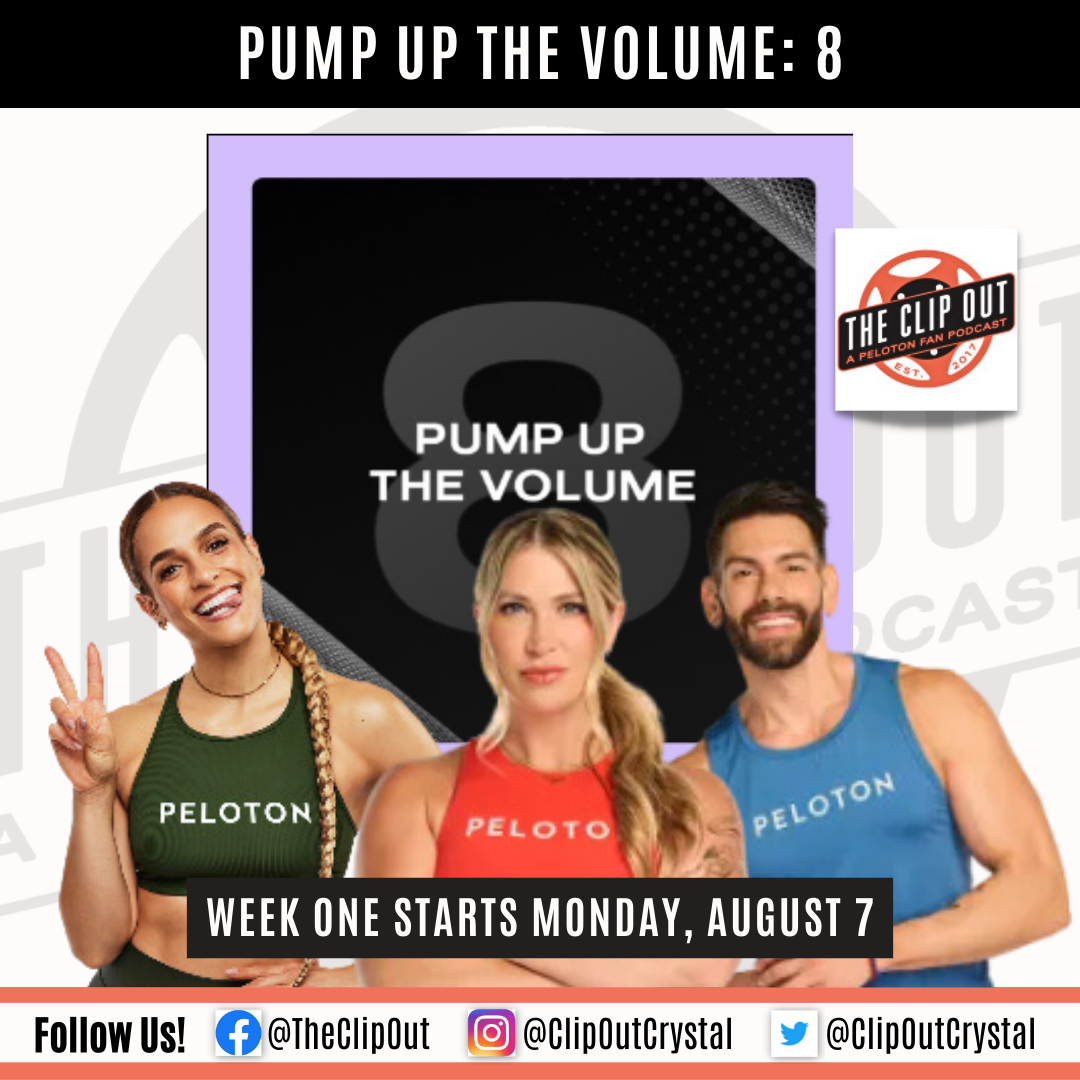 Pump Up The Volume: 8 Content Starts Monday, August 7
Pump Up The Volume fans, Volume 8 of the popular progressive-overload strength collection is headed your way starting Monday, August 7.  Join Instructors Jess Sims, Matty Maggiacomo, and Selena Samuela for 4 weeks of training in the newest edition of the PUTV series.  
The Pump Up The Volume strength program, one of the most robust collections in Peloton's fitness platform and previously available exclusively on the Peloton Guide, is now available across all platforms. This program offers a unique combination of music and strength training, taking your workouts to the next level while increasing your reps, load and volume.
Program Design and Features
For individuals who may struggle with analysis paralysis and wonder what class to take when, the PUTV collection is a great way to take the guess-work out of training, while making sure you get stronger in the process.  Each volume in the series features a 4-week training cycle with Instructor-led classes, designed to help you build strength over time (oh, hey, progressive overload!!).  The result?  Consistent programming, and a stronger you.
The Pump Up The Volume strength program is designed to make strength training more engaging and enjoyable while delivering real, measurable results. With 7, soon to be 8, collections of 12 classes each for a total of 56 (and soon to be 96) classes in all, and with the help of expert Peloton instructors, you can expect to have a blast while getting your pump on.
Minimal Equipment Required
One of the biggest benefits of this program is that it requires minimal equipment. All you need is a set of dumbbells and a mat, making it easy to get started regardless of your fitness level or experience. The workouts are also customizable, allowing you to adjust the difficulty level based on your fitness goals.  Additionally, as this is a Collection and not a Program, you are not beholden to a specific workout timeline and are free to move through the classes at your own pace.
If you're looking to shake up your regular routine or streamline your strength training, then Pump Up The Volume is definitely worth checking out.  You can find all of the volumes located in the Collections tab.