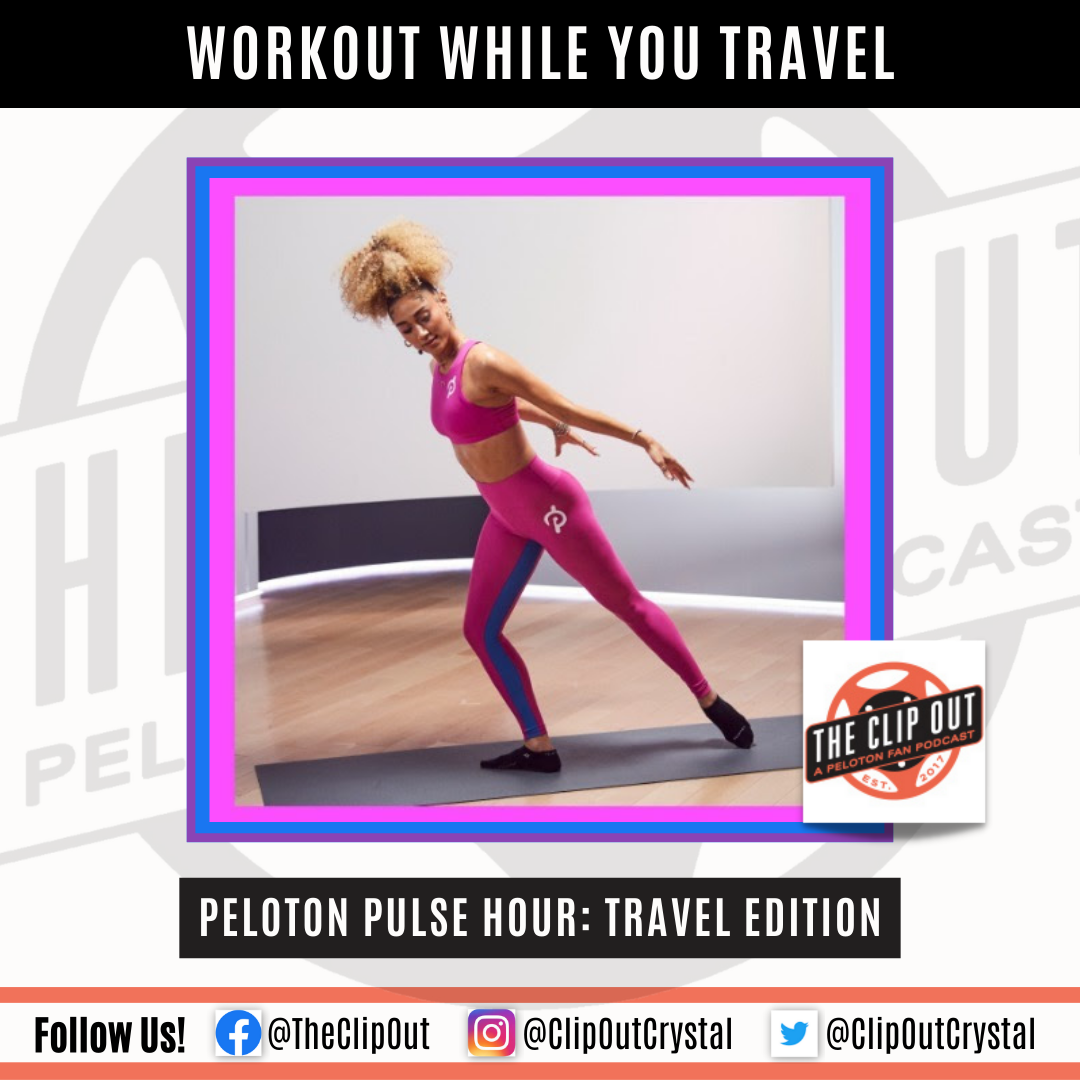 Peloton Workouts for the Road Help You Keep Fit While Traveling
We all want to keep our Peloton workout routine while we're traveling, especially those of us who like to indulge a little (or a lot) while on vacation (Margaritas!  Naps in the sun!  Cheeseburgers in Paradise!) 
Peloton has always provided a number of excellent ways to keep up with your fitness routine while traveling.
Peloton's outdoor runs and walks can be used anywhere and can easily be used on any brand of treadmill  – obviously, the walks, runs, bike rides and rows can be used on hotel equipment or your friend or Vrbo's basement workout equipment as well.   You can spread out your yoga mat anywhere, including your hotel room, mountain tops, a spot by the river, or even the beach (if you're really adventurous and don't mind being the center of attention, you can even do yoga in the corner of the airport between flights). 
Bodyweight strength, barre, pilates, and core classes can be done anywhere while traveling, and usually require no equipment or can be modified and taken without weights if light weights are used in the class. 
And of course, you can stretch almost anywhere (don't try it in your airplane seat, but most anywhere else will do), and if you really need that little blue dot and have no other options, you can chill out on your travels and take a meditation class (one of the few things you actually can do in your airplane seat without getting the "side eye" from the person sitting next to you). 
To help you choose which classes to take as you pursue your fitness goals on the road, Peloton has introduced "The Pulse Hour: Travel Edition" beginning July 17th.  This collection will feature 6 Pilates and Barre classes that will help you stay strong and meet your fitness goals while on vacation. They have also pulled all "travel-ready" workouts into one handy Collection, "Made for Travel."
So have that margarita, take that nap, and enjoy that cheeseburger, then get your workout on with Peloton, no matter where you go. 
---
See something in the Peloton Universe that you think we should know? Visit theclipout.com and click on Submit a Tip!
Tune in to The Clip Out every Friday to hear Tom and Crystal's take on this and other hot Pelotopics. We're available on Apple Podcasts, Spotify, Google Podcasts, iHeart, TuneIn. Be sure and follow us so you never miss an episode. You can also find the show online on Facebook.com/TheClipOut. While you're there, like the page and join the group. Lastly, find us on our YouTube channel, YouTube.com/TheClipOut, where you can watch all of our shows.