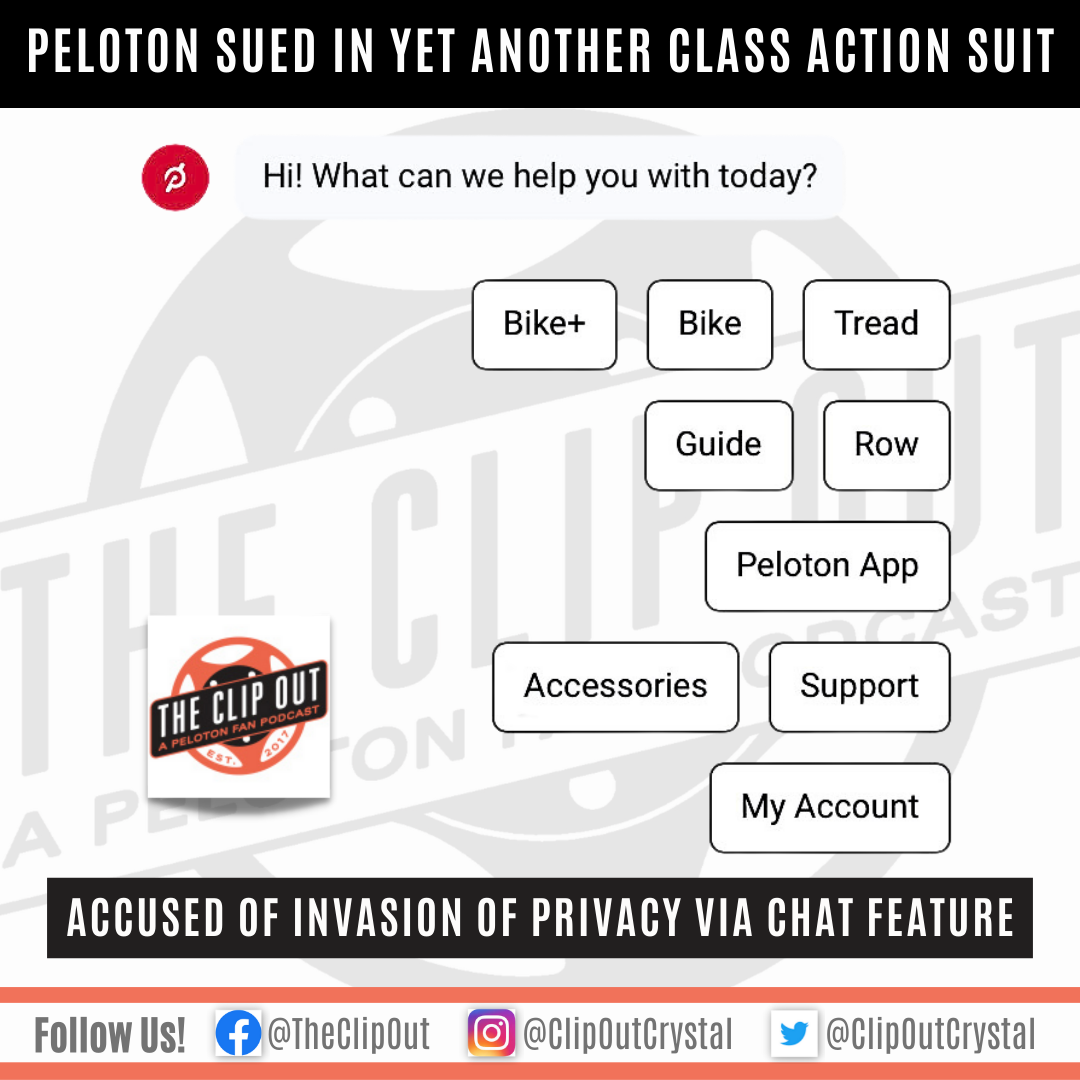 Peloton Sued in Class Action Claim for Invasion of Privacy
Once again Peloton has found itself defending a lawsuit.  On June 7, 2023, Plaintiff Julie Jones filed a class action lawsuit against Peloton Interactive, Inc. in the United States District Court for the Southern District of California. 
Jones' lawsuit alleges that when she and others in California used the chat feature on the Peloton website, their communications were either eavesdropped on or recorded by a third party without their consent, violating the California Invasion of Privacy Act and California's Unfair Competition Law. Peloton had used an independent third party named "Drift" to embed a code in Peloton chats that allowed Drift to collect, interpret, analyze, store, and utilize transcripts of the chats.  Customers using the chat feature to contact Peloton support were not informed that the chat involved Drift servers, and customers thus incorrectly believed they were interacting directly with Peloton representatives.
The lawsuit further alleges that Drift captured customers' IP addresses, the browser and device they used, and their activities both during and after they finished the chat session. 
Jones stated that people would be "shocked and appalled" by the information collected and how it was used for Drift's business purposes, including analyzing the likelihood that an individual would purchase a product or service from Peloton. 
At this point, no response has been filed by Peloton, and Peloton's legal counsel has requested an extension of time in order to file its answer.
We'll be sure to keep you up to date on the progress of this case.
---
Tune in to The Clip Out every Friday to hear Tom and Crystal's take on this and other hot Pelotopics. We're available on Apple Podcasts, Spotify, Google Podcasts, iHeart, TuneIn. Be sure and follow us so you never miss an episode. You can also find the show online on Facebook.com/TheClipOut. While you're there, like the page and join the group. Lastly, find us on our YouTube channel, YouTube.com/TheClipOut, where you can watch all of our shows.
See something in the Peloton Universe that you think we should know? Visit theclipout.com and click on Submit a Tip!