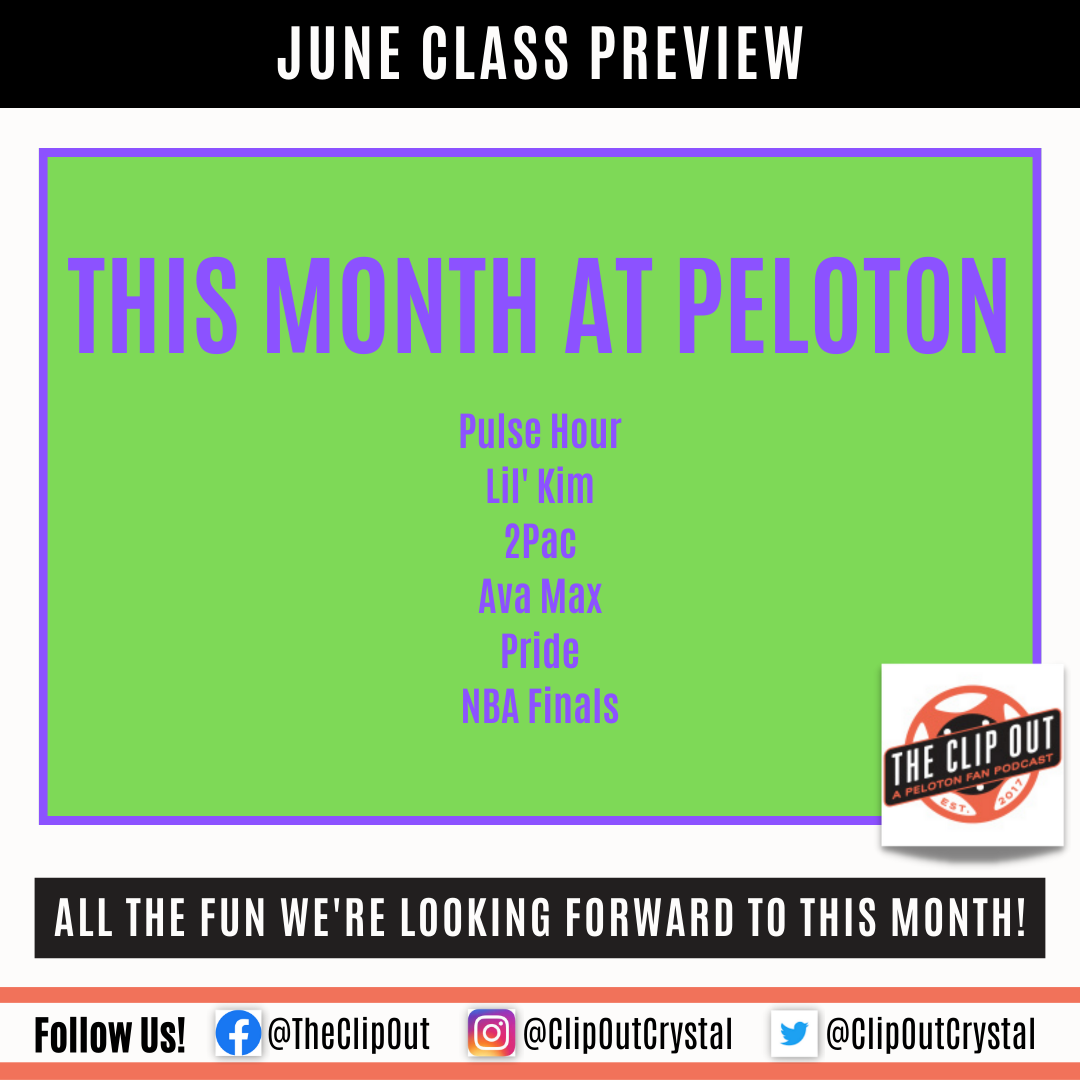 Peloton Schedule for June: Your Guide to Fun and Fitness
Are you looking for a way to keep yourself fit and healthy while having fun? Look no further than Peloton! Their June schedule is loaded with exciting new workouts that you don't want to miss. In this blog post, we'll explore some of the most anticipated classes that you can attend this month.
Pulse Hour Live Classes – Starting at 9:30 AM ET every Monday through Friday, Peloton offers the best barre and pilates classes. These workouts help improve your flexibility, strength, and posture, and provide a fun way to start your day.
Lil' Kim Inspired Classes – Peloton has created a series of classes inspired by none other than the queen herself, Lil' Kim. On Thurs, June 15, you can ride, run, lift, row along to Kim's greatest hits and feel like a badass while doing it. Join the 3 PM ET 30-min Tread Bootcamp, the 7 PM ET 30-min Ride or 30-min Run, or the 7:30 PM ET Row.
2Pac Classes – Two classes to check out on Weds, June 14, are the 12 PM 30 min 2Pac Run and the 1:30 PM 30 min 2Pac Ride. Both of these classes are taught in German, so if you're up for a linguistic challenge, you're in for a treat. Expect to be motivated by 2Pac's music and to sweat profusely.
Ava Max Classes – Peloton Live has just announced their Ava Max themed workouts, where you can dance and cycle to her hit songs, including "Sweet but Psycho." These classes kick off on Thurs, June 8. Get into the groove and let Ava Max's music lift your spirits.
Peloton Pride Classes – June is Pride Month, and Peloton has created a variety of pride-themed classes that celebrate inclusivity and diversity. Join these classes to show your support for the LGBTQ+ community while keeping yourself fit.
NBA Finals Classes – If you're a basketball fan, you can't go wrong with the NBA Finals classes. Peloton has partnered with the NBA to create a series of workouts inspired by basketball, and you can join these classes to feel like a pro athlete.
There you have it – six different types of workouts that you can enjoy on the Peloton schedule for June. Whatever your fitness goals may be, Peloton has a class that suits your needs. So, get on your bike, put on your dancing shoes, or roll out your mat, and let Peloton guide you to a healthier and happier you. Don't forget to have fun!
---
See something in the Peloton Universe that you think we should know? Visit theclipout.com and click on Submit a Tip!
Tune in to The Clip Out every Friday to hear Tom and Crystal's take on this and other hot Pelotopics. We're available on Apple Podcasts, Spotify, Google Podcasts, iHeart, TuneIn. Be sure and follow us so you never miss an episode. You can also find the show online on Facebook.com/TheClipOut. While you're there, like the page and join the group. Lastly, find us on our YouTube channel, YouTube.com/TheClipOut, where you can watch all of our shows.