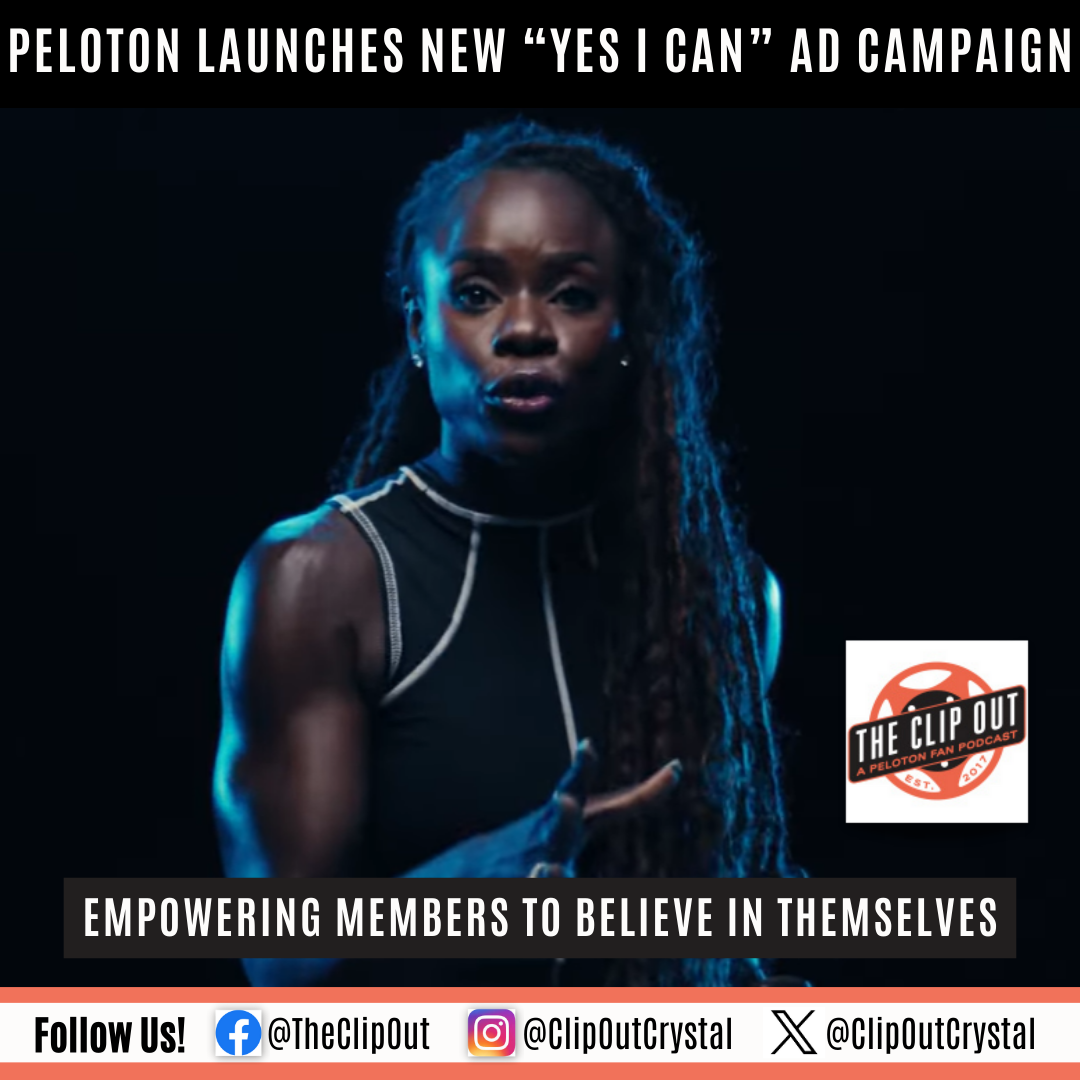 Peloton Launches New "Yes I Can" Campaign, Empowering Members to Believe in Themselves
Peloton, known for its immersive cycling and workout experiences, is gearing up for its latest North American ad campaign, "Yes I Can." The new campaign is designed to motivate and inspire people to reach their individual fitness goals, with a focus on the vital role that Peloton instructors play in supporting and empowering their members.
Inspired by Peloton instructor Tunde Oyeneyin's motivational words in an Upper Body strength class earlier this year, the campaign centers on the theme of "Yes I can. Yes I must. Watch me." Tunde, who has faced her own challenges with self-esteem, grief, and setbacks, is a shining example of the Yes I Can mindset and has inspired countless individuals to believe in themselves and their abilities.
Tunde wants to remind all of us we have the power to shape our own journey with our words: "Words are powerful, especially the ones we say to ourselves. In this campaign, we showcase the real conversations Peloton instructors have with our Members every day that help them push their self-doubt and negative talk aside by embracing the power of movement. I want every Peloton Member and future Member to know they have authority over their fitness journey by simply changing their inner narrative to 'Yes I Can'."
Partnering with Stink Studios, Peloton's "Yes I Can" campaign will be broadcast nationally in the US and Canada, starting today. It will also feature on social media platforms, streaming audio, OLV (online video ads that run adjacent to content), and supported by OTT (over-the-top advertising delivered directly to consumers over the internet via streaming video services or devices), allowing the message to reach a wide audience of fitness enthusiasts.
The Instructors: Peloton's Not-So-Secret Sauce
The "Yes I Can" campaign recognizes the critical role that Peloton's instructors play in motivating and empowering members to achieve their fitness goals. With world-class training and expertise, Peloton instructors are more than just fitness coaches, they are powerful sources of inspiration and support. Through their virtual and in-studio coaching, Peloton instructors create a sense of community that helps members stay motivated and on track.
Whether it's learning new techniques, navigating injury, or overcoming mental challenges, Peloton instructors are there to cheer Members on every step of the way. By celebrating this essential element of Peloton's offering, the "Yes I Can" campaign reinforces the company's commitment to building strong and supportive fitness communities.
More Than Just a Bike
The "Yes I Can" campaign reflects Peloton's larger mission to make fitness more accessible and inclusive. With a range of innovative equipment, virtual classes, and immersive experiences, Peloton is breaking down barriers to fitness and empowering individuals to take charge of their health and wellness. From the comfort of your own home, you can access world-class training, find your community, and push yourself to become your best self.
Whether you're a seasoned athlete or just starting your fitness journey, Peloton is here to support you every step of the way. Peloton's "Yes I Can" campaign is an inspiring call to action for individuals to believe in themselves and take charge of their fitness journey.