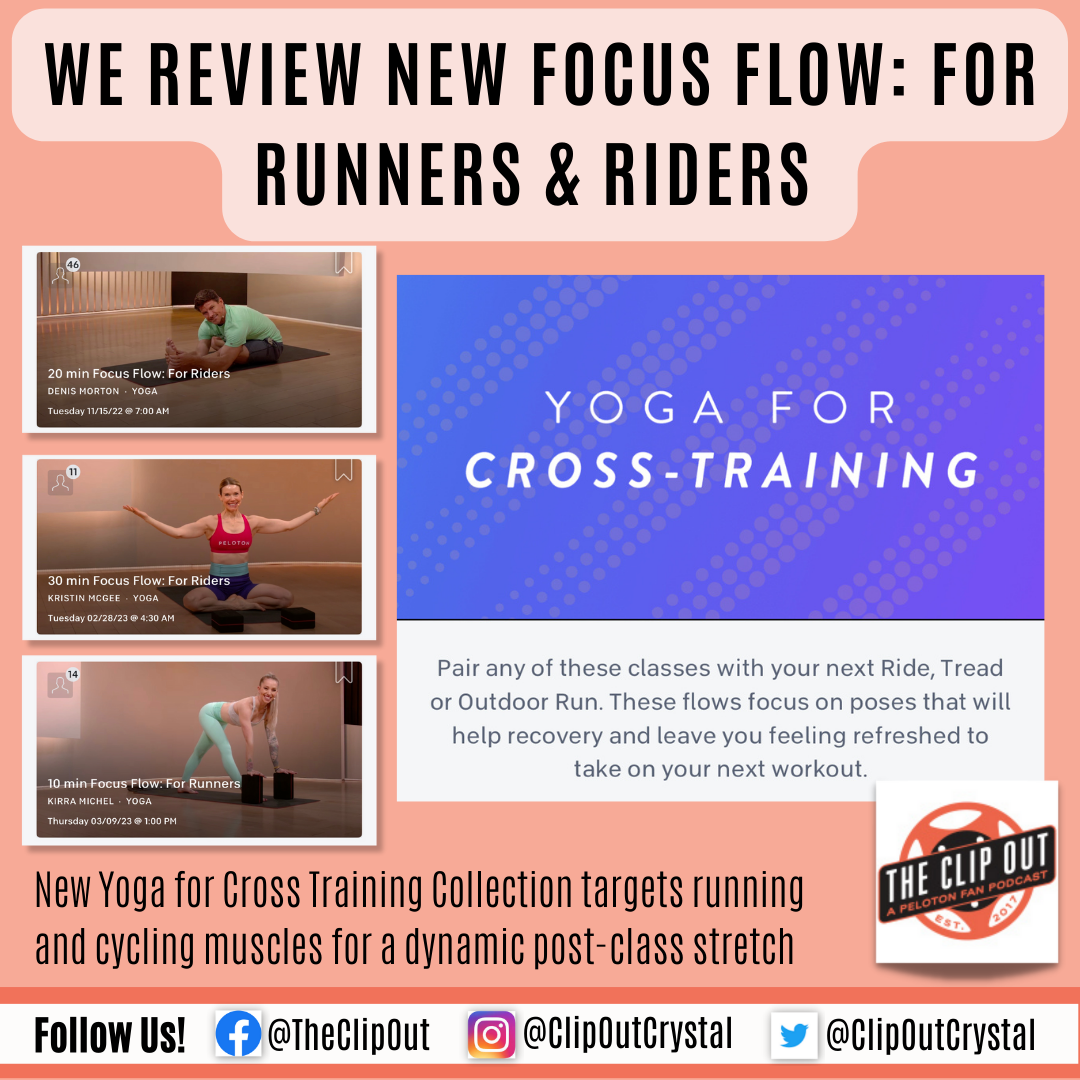 Peloton Introduces Focus Flow for Runners and Riders
Looking for some relief for your oh-so-sore muscles after a run or ride? Peloton's Focus Flow for Runners and Riders classes offer you the "oh" of yoga with the "aaaaah" of a stretch. 
Designed to be taken immediately after your run or ride, these classes focus on stretching the muscles used most in either a ride or a run respectively. They're also great any time your muscles could use some love. I like to do them at night when I'm too tired or emotional for an intentional flow, or when I want a stretch but prefer some yoga moves. 
These Focus Flow classes (aptly entitled "Focus Flow: For Runners" or "Focus Flow: For Riders") are 10, 20, or 30 minutes and offer a nice combination of static and active stretches. Classes are currently available from Mariana, Kristin, Denis, Kira, and Ross.  The classes are also grouped as a collection, "Yoga for Cross-Training."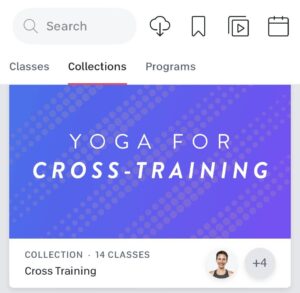 I'm not much of a sun salutation gal–I usually enjoy the strength and stretch of yoga more than the flow between poses–so I appreciate that the Runners and Riders Focus Flows are a blend of stretches rooted in yoga postures with just a quick flow in between. Yoga blocks are encouraged for many of the moves to get you just the right amount of stretch (feeling it deeply but not in pain). Some of the more commonly used poses included pigeon and skandasana (each of these poses have their own focus flow class as well, if you want to practice them beforehand).
So far the music in the Runners and Riders Focus Flows has been fun, with a faster tempo than many traditional yoga classes. Highlights include Toto's Africa, Fleetwood Mac's Silver Springs, and Carole King's I Feel the Earth Move. As Crystal mentioned recently on an episode of The Clip Out, sometimes you want a yoga class without the "spa" music. 
An added bonus: quite a few of the muscle groups on my Peloton Body Activity "blue man" were highlighted at the end of the Runners and Riders Focus Flows, including my lower back and hips.
Here are a few sample Runner and Rider Focus Flows. Have you tried any? Let us know what you think!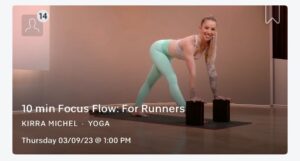 10 Minute Focus Flow: For Runners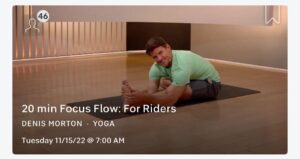 20 Minute Focus Flow:  For Riders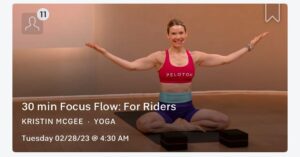 30 Minute Focus Flow: For Riders
---
See something in the Peloton Universe that you think we should know? Visit theclipout.com and click on Submit a Tip!
Tune in to The Clip Out on every Friday to hear Tom and Crystal's take on this and other hot Pelotopics.
We're available on Apple Podcasts, Spotify, Google Podcasts, iHeart, TuneIn. Be sure and follow us so you never miss an episode.
You can also find the show online on Facebook.com/TheClipOut. While you're there, like the page and join the group.
Lastly, find us on our YouTube channel, YouTube.com/TheClipOut, where you can watch all of our shows.