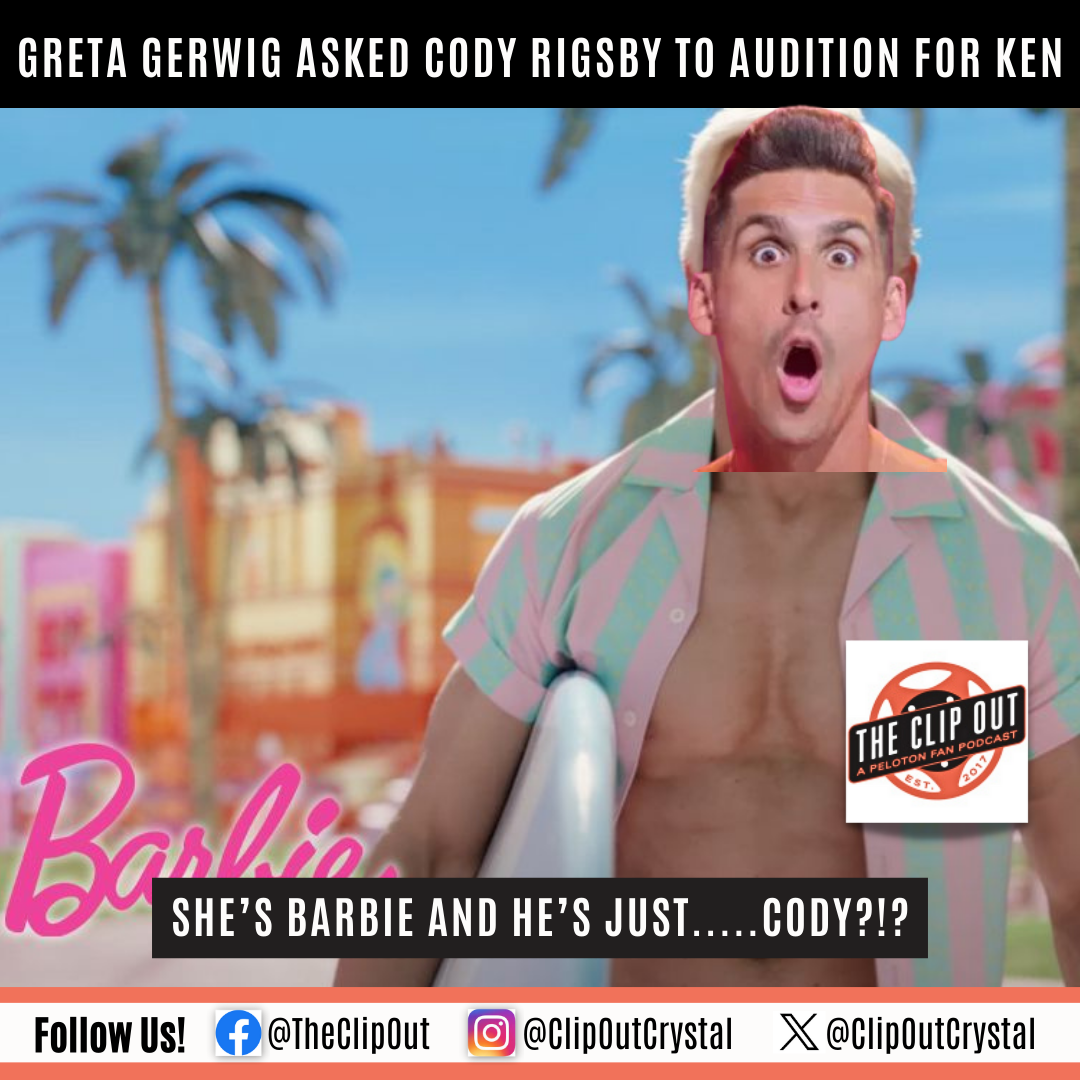 Peloton Instructor Cody Rigsby Reveals He Auditioned for the Role of Ken in Greta Gerwig's Barbie Movie
Cody Rigsby has revealed in an interview on the Out & About podcast with Barstool Sports that he auditioned for the role of Ken in Greta Gerwig's Barbie movie. Gerwig, who personally requested Rigsby audition, is a fan of his work as a Peloton instructor.
The Audition Process
Rigsby shared that he auditioned virtually on Zoom back in February 2022. Despite not having any prior acting experience, Rigsby claims he "f*ing slayed" the part.
"I was told that Greta asked for me personally. I guess she's a fan and takes my [Peloton] rides," Rigsby said. "So I auditioned, and in all honesty, I'm not a great actor, but I f** slayed that audition."
However, Rigsby did not end up landing the role, and he has no idea why. We do have to wonder though… there were like 8 thousand Ken's in that movie.  So was he auditioning for the like… THE Ken or just Ken?  According to Deadline, Ryan Gosling was announced as the lead Ken in October of 2021, so …. Maybe just "a Ken".  Either way, kudos to Cody for getting the opportunity to audition for such a major production. 
Gerwig's Barbie Movie: Cast and Crew
Greta Gerwig's Barbie movie has a star-studded cast, including Margot Robbie as Barbie, Ryan Gosling as Ken, and a supporting cast who play various characters from the iconic toy franchise. Allison Jones, who cast the film alongside Lucy Bevan, revealed that other actors who were considered for the role of Ken included Ben Platt, Bowen Yang, and Dan Levy. Unfortunately, due to COVID-19 travel restrictions, none of them were available for the production, which took place in London.
Barbie: The Movie
Gerwig's Barbie movie is full of star power, and fans are eagerly waiting for more details about the plot and characters. The film follows Barbie as she embarks on a journey of self-discovery and realizes that being different is what makes her special. One thing is certain; With Gerwig at the helm, this iconic toy brand gets the Hollywood treatment it deserves.
Conclusion
While Cody Rigsby may not have gotten the role he wanted, he remains a beloved fitness personality and Peloton instructor who has fans around the world. His audition for the role of Ken in Gerwig's Barbie movie is a testament to his charm and likability. I personally am a HUGE fan of the movie and thought it was handled perfectly.