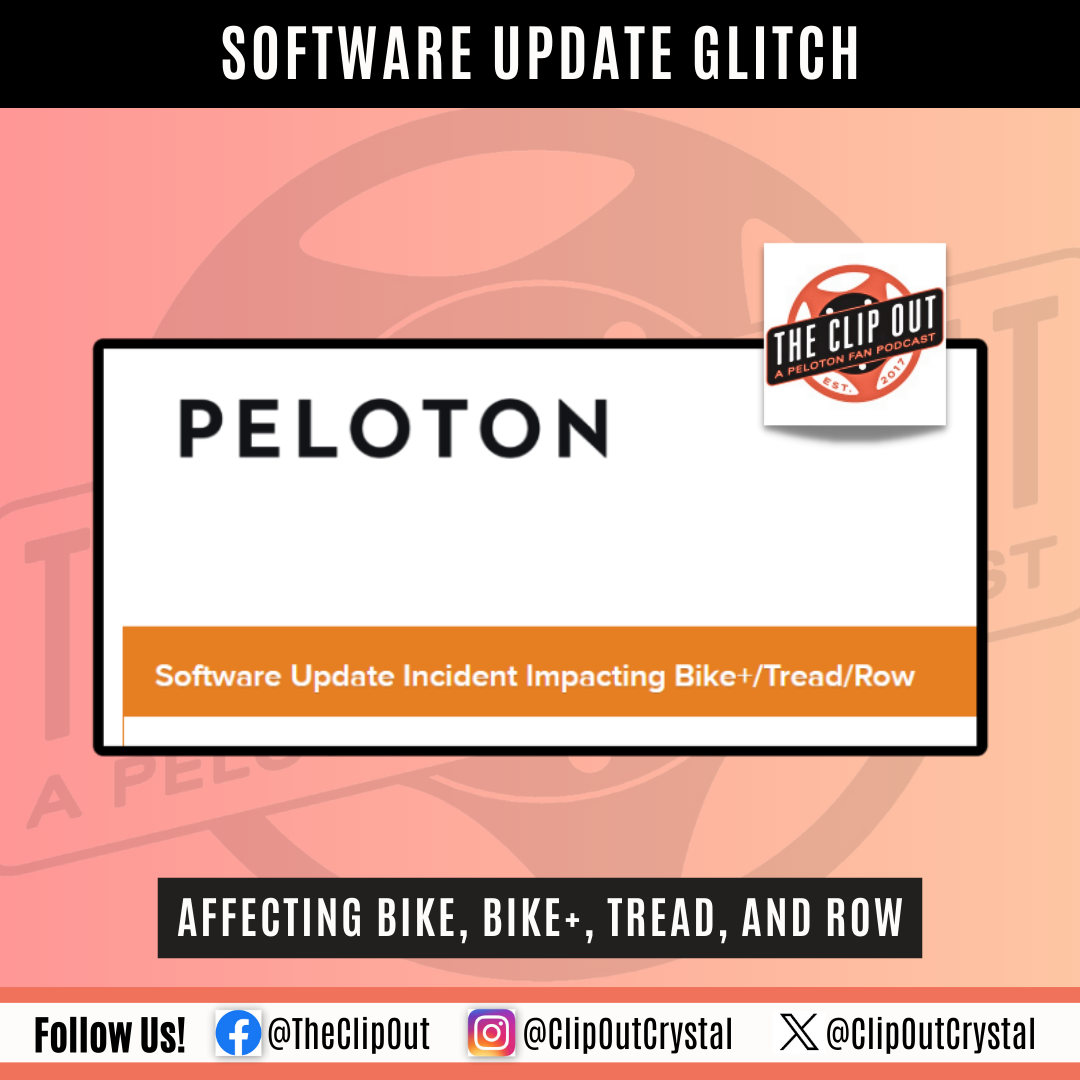 Peloton Glitch Following Update on Bike, Bike+, Tread and Row
Attention Peloton Members! Glitch in Software Following Update on Bike, Bike+, Tread and Row
Background:
We understand that some Peloton Members are currently having trouble with the most recent software update on their Bike, Bike+, Tread, or Row. We've received various reports claiming that the update is not installing correctly, despite Peloton's efforts to fix the issue.
Steps to Follow:
If you are experiencing this problem, Peloton strongly advises you to carry out a factory reset of your device by following these steps. Factory resetting will not erase any of your workout history data – it will reset your device to factory settings, which should help to resolve the issue.
Factory Reset Instructions:
Turn the touchscreen off by holding down the power button and selecting "Shut Down". Alternatively, you may disconnect and reconnect the power button.
Hold down the volume up button and keep holding.
Press the power button on the touchscreen until the touch screen will power on and the Peloton logo will appear.
If the Android Recovery screen appears, skip steps 5 to 7 and continue from step 8.
A menu will appear to the left of the Peloton logo, with "Select Boot Mode" and the options "Recovery Mode," "Fastboot Mode," and "Normal Boot".
Use the volume up to navigate and the volume down to select. Navigate using the up volume key to "Recovery" and use the down button to select it.
You will see a screen with text that says "No command." From this screen, hold the power button, tap the volume up button, then release the power button. This will allow access to the advanced system recovery menu.
Use the volume buttons to navigate to "Wipe All User Data / Factory Reset" and use the power button to select it.
Confirm by selecting "Yes –Delete All User Data. Once the data has been wiped, select "Reboot System Now."
You will then be prompted to log in to your Bike using your username and password.
Our Recommendations:
If you are still having difficulty after performing a factory reset, we recommend connecting your device to a wireless hotspot rather than your home internet to help the update go through.
Lastly, we want to assure Members that Peloton is monitoring the situation closely and actively working on a fix. As with any technical glitch, we know it's frustrating, but tech isn't perfect–try to be patient and know that a fix is in the works.  You can monitor current status of any known Peloton outages here.