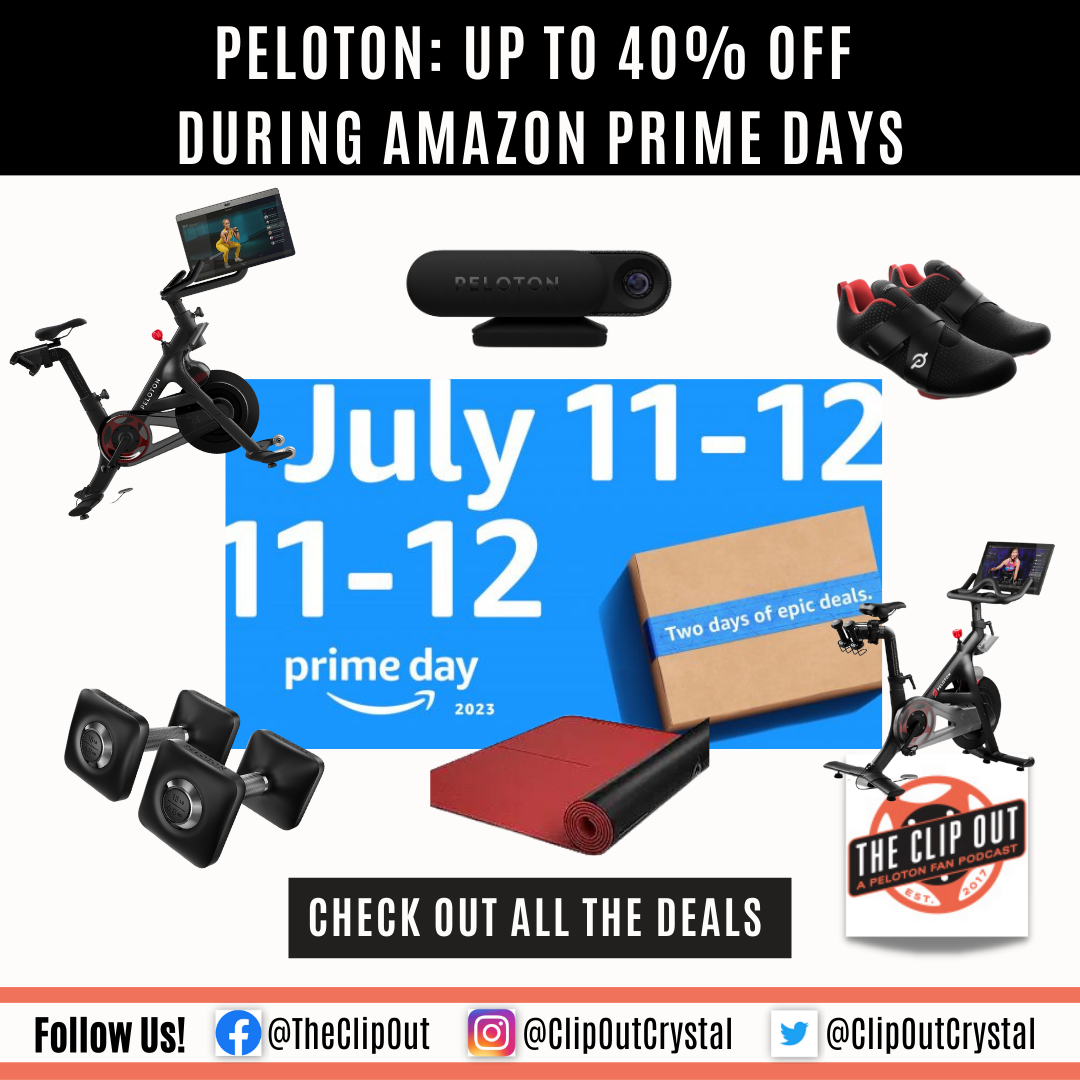 Peloton Equipment and Apparel Sales You Cannot Miss This Amazon Prime Day
Amazon Prime Day is one of the most awaited shopping events of the year. Not only does it offer great deals on a variety of products, but it also gives avid shoppers and fitness enthusiasts a chance to purchase Peloton equipment at a discounted price. Amazon prime day this year is on July 11 and July 12. Those looking to take their indoor workouts to the next level should not miss this opportunity! Let's take a look at the deals!
The Peloton Bike is a trendy exercise bike that has taken the fitness world by storm. This high-end, state-of-the-art equipment comes with a 21.5-inch Full HD touchscreen, a WiFi-enabled interface, and subscriptions to Peloton classes. On Amazon prime day, buyers can expect to see discounts of up to 21% off on Peloton Bikes, at $1,145.00. If you have been considering investing in this premium equipment, now is the time to do it. 
The Bike+ takes Peloton's workout experience to a whole new level. With features like an adjustable resistance system, a swiveling HD touchscreen, and an automatic trainer control, the Bike+ offers an immersive interactive workout experience. Amazon Prime Day is an excellent chance to get your hands on one as it can be at a 14% discounted price, or $2,145.00.
The newest piece of equipment from Peloton is the Peloton Guide. Peloton Guide is an AI-enabled device that uses innovative camera technology and machine learning to create the ultimate Peloton strength training experience. This Amazon Prime Day, you can access some of the Peloton Guide for a reduced price of 15% off, now $165.75. 
Peloton gear is another aspect that fans of the brand can look forward to during Amazon Prime Day. Peloton sells many accessories that can enhance workouts and make fitness activities more enjoyable. You'll see discounts of 5-50% on a wide range of accessories, from apparel to water bottles, and even dumbbells. 
Amazon Prime Day is the best day to grab Peloton equipment, apparel, or accessories. With sales up to 50% off, this is a once-in-a-blue-moon opportunity to score the top-rated products at affordable prices. Make sure to hop on these deals right away, and choose your favorite Peloton workout equipment, gear, and Peloton guides that match your style and fitness goals. Happy Shopping!
---
See something in the Peloton Universe that you think we should know? Visit theclipout.com and click on Submit a Tip!
Tune in to The Clip Out every Friday to hear Tom and Crystal's take on this and other hot Pelotopics. We're available on Apple Podcasts, Spotify, Google Podcasts, iHeart, TuneIn. Be sure and follow us so you never miss an episode. You can also find the show online on Facebook.com/TheClipOut. While you're there, like the page and join the group. Lastly, find us on our YouTube channel, YouTube.com/TheClipOut, where you can watch all of our shows.