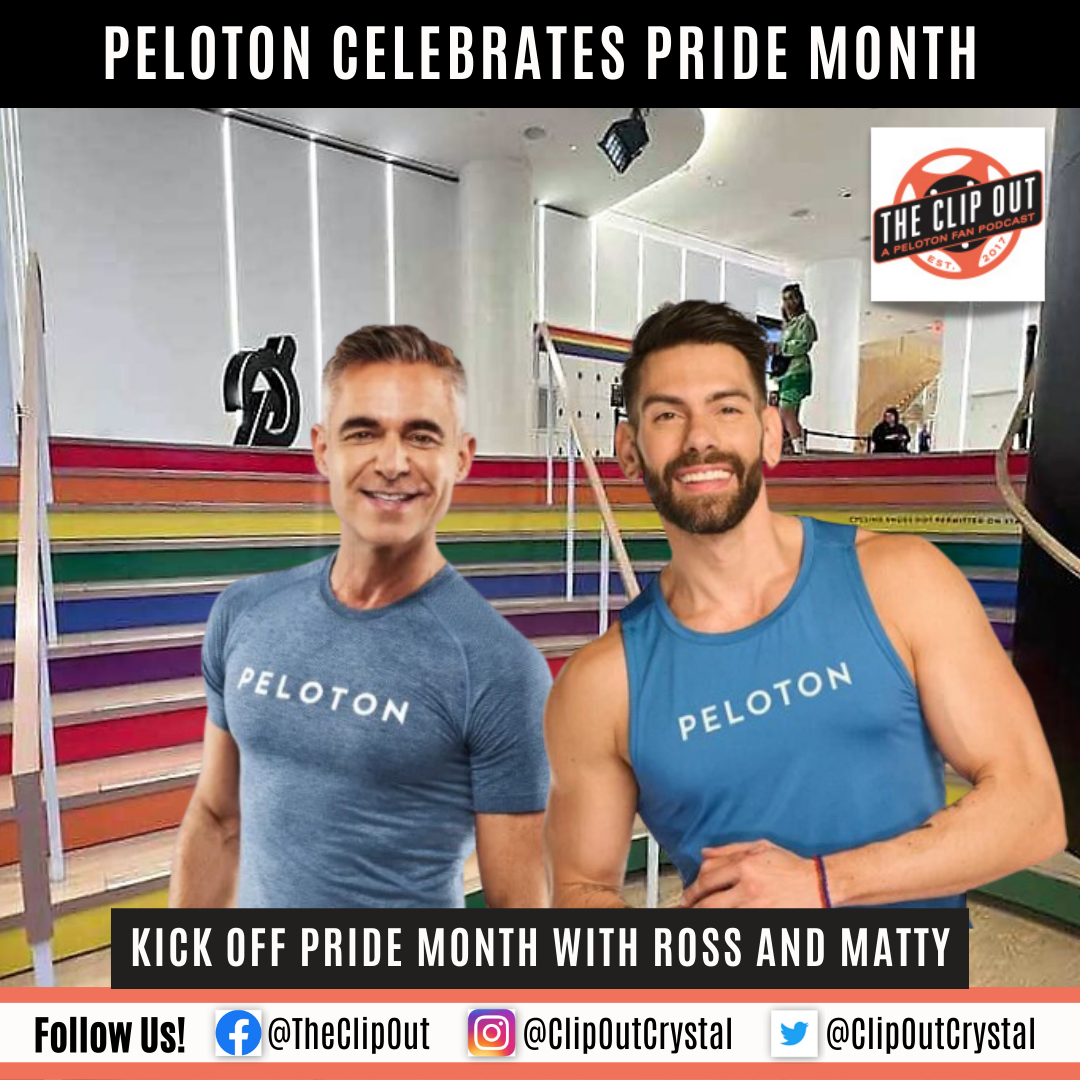 Peloton celebrates Pride Month with special Yoga, Meditation, and Walking classes
June is Pride Month, a time to celebrate the LGBTQ+ community, embrace the diversity of human beings, and honor the contributions LGBTQ+ people have made to our world. Peloton is honoring Pride Month with special Pride classes all month long. They are offering a series of classes led by our favorite instructors who share our enthusiasm for Pride. 
Meditate and Flow
First up on Saturday, June 10, is an 8:30 AM ET 30 min Pride Yoga Flow, followed by a 9:15 AM ET 10 min Pride Meditation, both led by Ross Rayburn. Yoga and Pride are an excellent match, as both promote acceptance, balance, and harmony. Ross will guide you through various poses, from sun salutations to warrior poses, all while celebrating Pride. If you're looking for a friendly, non-judgmental yoga class that works with your pace, this is it.
Meditation helps release stress and boost mental health, and combining it with Pride recognizes the spiritual growth and self-love within the community. This class is for all levels of meditators, whether you're seasoned or new to the practice.
Strut your stuff
On Sunday, June 11, Matty Maggiacomo teaches a 12 PM ET 30 min Pride Walk. Walking is an excellent way to improve heart health, lung capacity, and overall fitness. However, this isn't just any walk. Matty always finds a way to bring heart and humor to his classes, and Pride is the perfect occasion for him to do both.
Keep an eye out for more!
With the schedule only out to June 21 so far, it's possible Peloton will add even more Pride love to the calendar. We'll be sure to keep an eye out and add any additional classes to this post as they come up!  
Happy Pride!
Whether you're a Peloton regular or a newbie, the Pride collection classes offer a unique and meaningful way to celebrate yourself and the LGBTQ+ community. By integrating Pride into your fitness regimen, you're not only improving your physical health but also showing support, solidarity, and love to those who need it. So mark your calendars for these upcoming classes and join the movement. Happy Pride Month!
---
See something in the Peloton Universe that you think we should know? Visit theclipout.com and click on Submit a Tip!
Tune in to The Clip Out every Friday to hear Tom and Crystal's take on this and other hot Pelotopics. We're available on Apple Podcasts, Spotify, Google Podcasts, iHeart, TuneIn. Be sure and follow us so you never miss an episode. You can also find the show online on Facebook.com/TheClipOut. While you're there, like the page and join the group. Lastly, find us on our YouTube channel, YouTube.com/TheClipOut, where you can watch all of our shows.