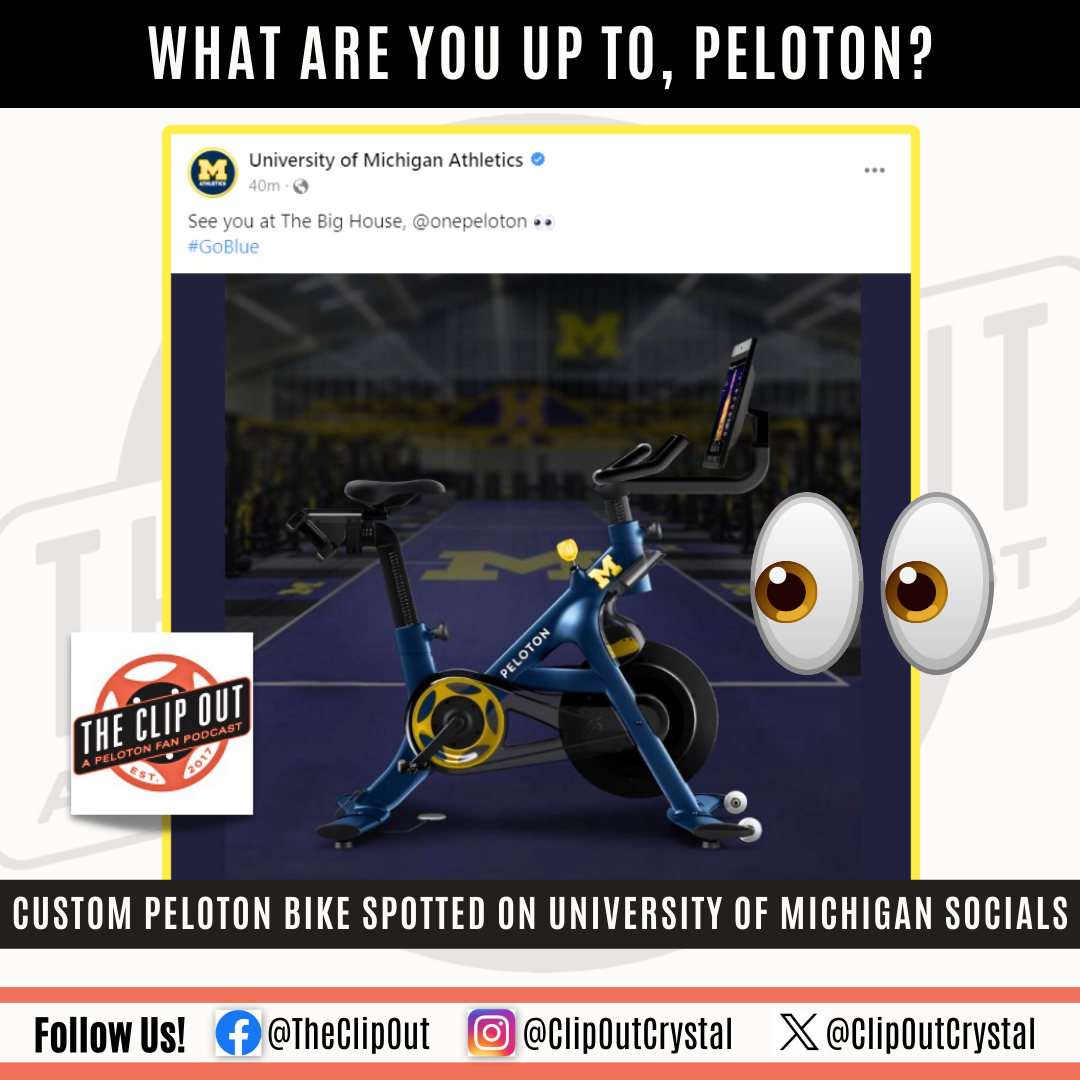 Peloton Bike Colors: Prepare for a Fresh Look?
Update:  A post on University of Michigan Athletics socials today (8/22/2023) raised more eyebrows where custom Peloton bikes are concerned.  What are you up to, Peloton?  And, when can we order our very own personalized Bike??  As it turns out, Peloton has announced College Strategy, to partner with colleges, universities, athletes, and student platforms to bring the brand's impactful and entertaining workouts to campuses through its world class content, co-branded Peloton Bikes, and elevated on-site experiences.  Key elements include: branded integrations, concessionary offers (student pricing on the app!), and social media engagement.  Building on the brand's commitment to empower anyone, anywhere, anytime, Peloton's college campus integrations will bring the magic of Peloton to students, alumni, and fans across the country.
Get ready for a colorful revolution! Up until now, Peloton Bikes have only been available in standard black frames. But that might be about to change. In a recent Instagram post, Peloton unveiled three new Bike color schemes: rose gold, light blue, and neon yellow. Even popular Peloton instructors like Matt Wilpers and Ben Alldis have weighed in, expressing their love for the yellow bike, while Matty Maggiacomo is all about the rose gold.
Although no further information was released about potential availability, we'll be sure to keep you in the loop as soon as any news drops. But we want to hear from you! What do you think of these exciting Peloton bike colors?
See something in the Peloton Universe that you think we should know? Visit theclipout.com and click on Submit a Tip!
Tune in to The Clip Out on every Friday to hear Tom and Crystal's take on this and other hot Pelotopics. We're available on Apple Podcasts, Spotify, Google Podcasts, iHeart, TuneIn. Be sure and follow us so you never miss an episode. You can also find the show online on Facebook.com/TheClipOut. While you're there, like the page and join the group. Lastly, find us on our YouTube channel, YouTube.com/TheClipOut, where you can watch all of our shows.