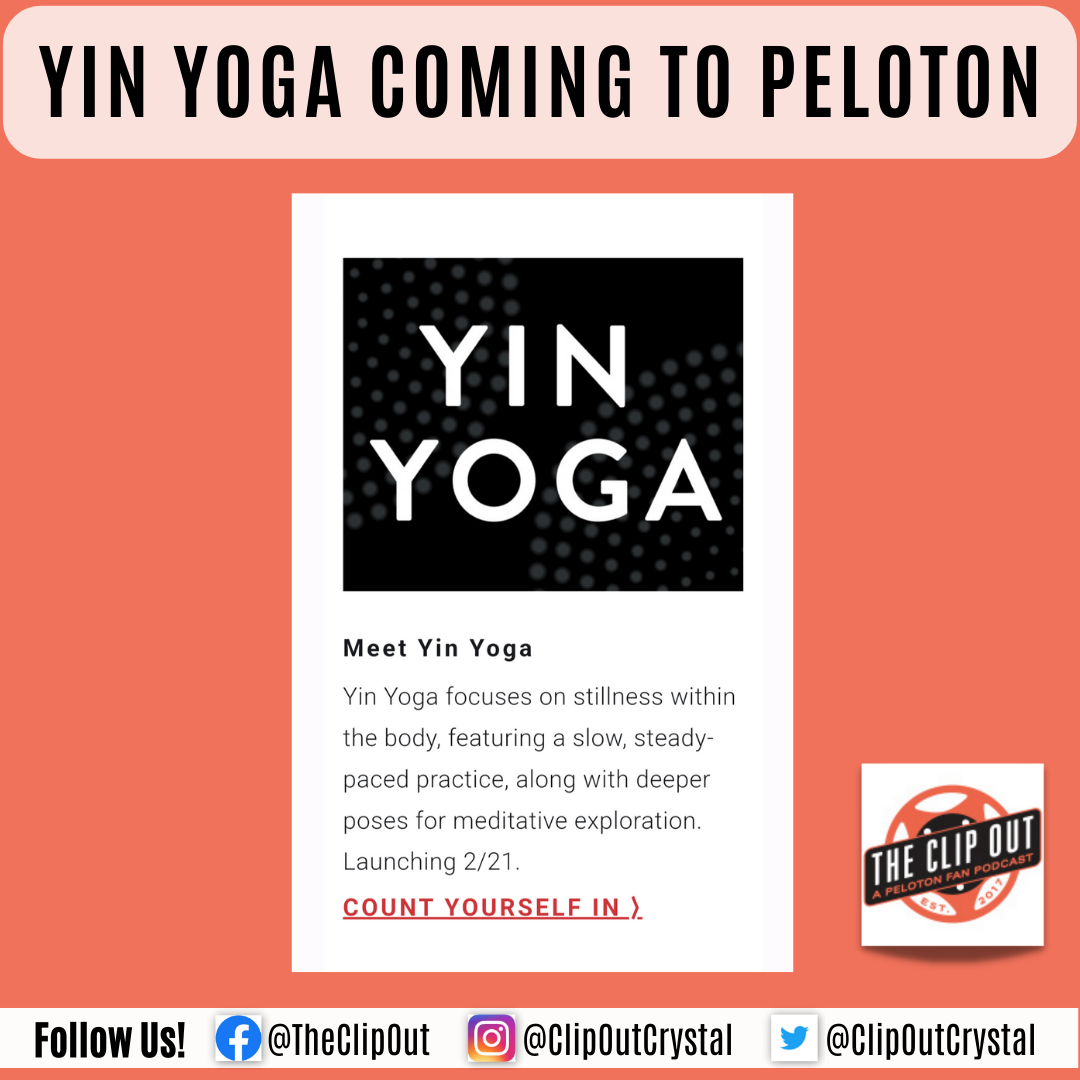 Peloton Announces Yin Yoga Classes Beginning February 21
Peloton announces the addition of a new yoga class type to the platform, yin yoga, with the first class set to be released on February 21st.
Peloton has not yet released any specifics as to which instructors will teach these classes, how often they will be released, or whether the classes will be live or pre-recorded. The schedule does not currently list yin classes that day, but we'll keep an eye out for any additions.
The Yin and the Yang of the New Yoga Classes
Yin yoga is a slower and "stretchier" form of yoga, balancing out more powerful "yang" yoga styles. Think of it as more than restorative but less than flow. Rather than focusing on muscles, yin yoga focuses on connective tissues and is centered on holding poses for longer periods to stretch and lengthen tissues. It requires practicing controlled breathing and focusing through the eventual discomfort of longer-held poses and thus provides both mental and physical benefits.
Bolsters, blankets, blocks, and other supports are central to yin yoga. Along with the obvious mental health benefits, yin yoga results in increased blood flow, improved flexibility, and a release of tension in connective tissue and ligaments. Poses can be held for a shorter period, such as three minutes, up to a much longer period, such as twenty minutes. The goal is to become comfortable with your discomfort!
Watch for the release of these classes – perhaps your favorite yoga instructor will be providing a yin yoga class soon.  It would be great to see a curated yin yoga program that would allow members to explore the basics of this style and develop a "yin" practice to balance out the "yang" of their other preferred fitness modes!