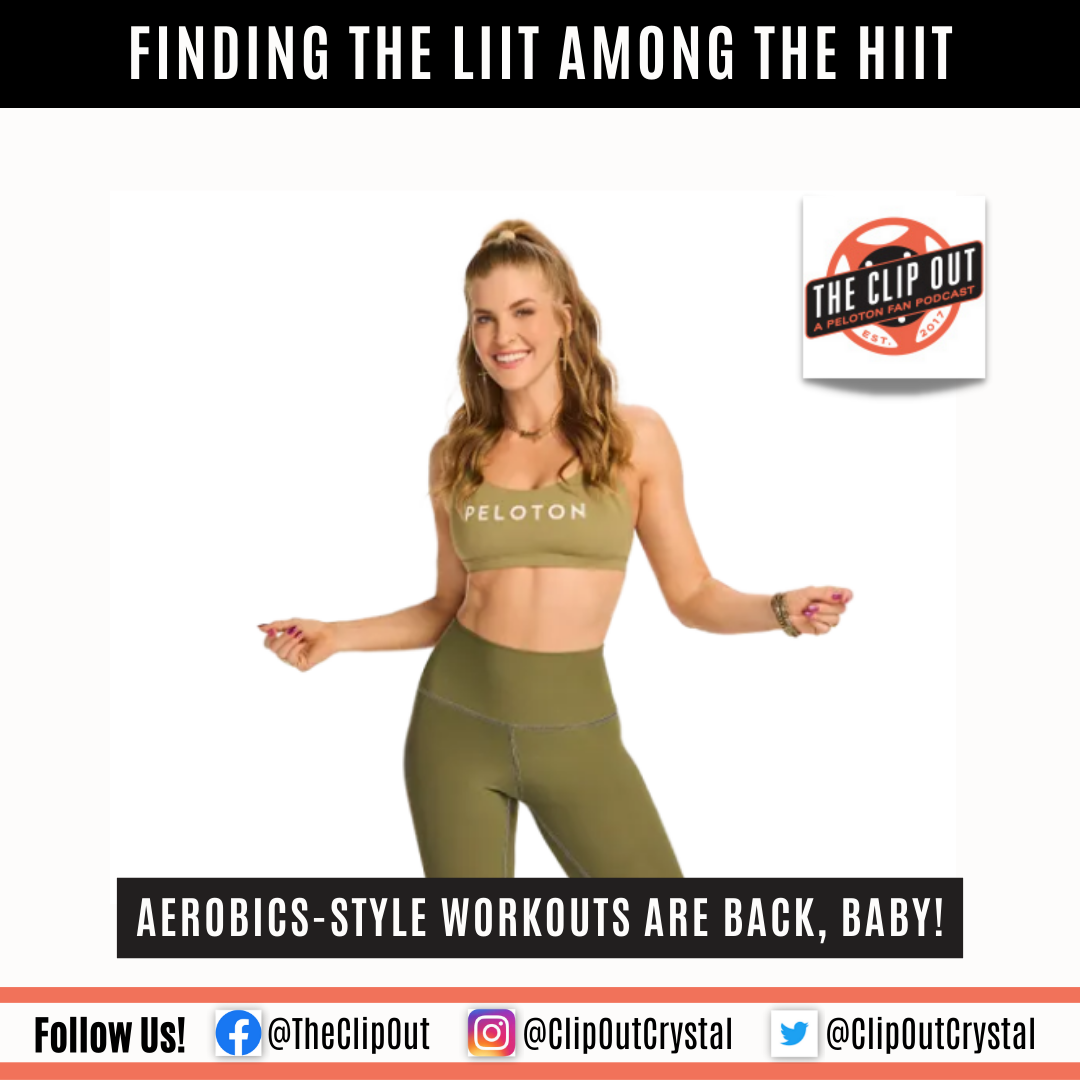 Aerobics are Back, Baby! Thanks to Peloton
It's no secret that the 90s are experiencing a real moment lately.  From tie-dye, to denim-on-denim, to color everywhere (ahem…all the glorious color in Peloton's rebranding), the decade that brought us comfy jeans, voluminous hair, pop music super-couple Britney and Justin, and the rise of Boy (and Girl) Bands is back, and that cultural resurgence is trickling over into the fitness industry, too.  Now, aerobics-style classes are showing up from Peloton!
Aerobic video workout instruction became all the rage during the late 80s and the trend continued to grow well into the 90s.  Fitness instructors such as Richard Simmons, Jane Fonda, and Denise Austin were invited into people's living rooms via VCR and quickly became iconic household names.  While those legendary instructors may have stepped back from the fitness space (except Denise Austin, who continues to produce fitness content), their workouts still inspire people to this day, including our Peloton Instructors.
Eagle-eyed Members have noted that Rebecca Kennedy appears to single-handedly be bringing aerobics-style workouts back to the mainstream with classes that may be labeled as HIIT cardio, but are most definitely bringing some LIIT aerobics vibes.  Her classes combine things you've come to expect from her workouts, like traveling squats and standing bicycle crunches, with the kind of old-school moves, such as marches and shoulder rolls, that will make you feel (a little bit) like you're Sweatin' to the Oldies….but with newer music.
Rebecca's classes are always lit, but LIIT?  
Low-Intensity Interval Training, or LIIT, alternates short bursts of intense physical activity with longer periods of rest or low-intensity movements. During the high intensity portions, you will be pushing yourself as hard as you can, while the low intensity portions will help you recover in between sets.  Think of HIIT as a sprint and LIIT as a jog, with LIIT focusing more on zones 2 (60-70% max heart rate) and 3 (70-80% MHR). Benefits of LIIT include, but are not limited to: 
Low Impact on Joints: One of the main advantages of LIIT is that it's less impactful on your joints, making it a great option for those who have injuries or are susceptible to injuries. 
Improves Cardiovascular Health: LIIT can help improve your cardiovascular health without putting too much stress on your body. 
Increases Endurance: Regular LIIT workouts can increase your endurance and stamina over time. By challenging your body with short bursts of high-intensity exercise, your body adapts, making it easier to complete these workouts over time.
Manageable: Since LIIT is low impact, it's a manageable way to stay fit and in shape. Unlike high-intensity exercise that can be grueling, LIIT is less challenging and can be fun. There are no specific requirements for this type of workout, and it can be easily adapted to any fitness level.
LIIT Locator
Locating these classes within the Peloton platform can be tricky (for now) because they're currently masquerading as HIIT Cardio, even though they absolutely have LIIT flair.  Until Peloton (hopefully) renames them, our friends over at the RKSolid_Crew Instagram page are keeping a running list of these classes in their Story Collections tabs.  If you're eager to give one of them a try, cruise on over there to see the collection that they've put together.  With RK's signature enthusiasm and creative programming, these might be the most fun cardio classes you didn't even know you were missing.  Shiny neon Spandex, big hair, and an aerobics stepper not required (but not discouraged, either). 
Need some 90s jams to get you in the mood to sweat with RK?  Check out Shape Magazine's Ultimate 90s Workout Playlist.  
Note:  If you love the LIIT classes that Rebecca has been creating, and want to see more of them, or you just want them renamed so you can find them more easily, make your voice heard and send Peloton a message via their Member Request Form (please don't DM her about it on social, though–the Instructors aren't responsible for passing programming requests along). 
P.S. Here at The Clip Out, we understand how important a healthy lifestyle is so make sure to always take care of yourself and your body! That's why we put together the best resources and tips for making your workouts easier and more enjoyable. Happy exercising! 
See something in the Peloton Universe that you think we should know? Visit theclipout.com and click on Submit a Tip!
Tune in to The Clip Out every Friday to hear Tom and Crystal's take on this and other hot Pelotopics. We're available on Apple Podcasts, Spotify, Google Podcasts, iHeart, TuneIn. Be sure and follow us so you never miss an episode. You can also find the show online on Facebook.com/TheClipOut. While you're there, like the page and join the group. Lastly, find us on our YouTube channel, YouTube.com/TheClipOut, where you can watch all of our shows.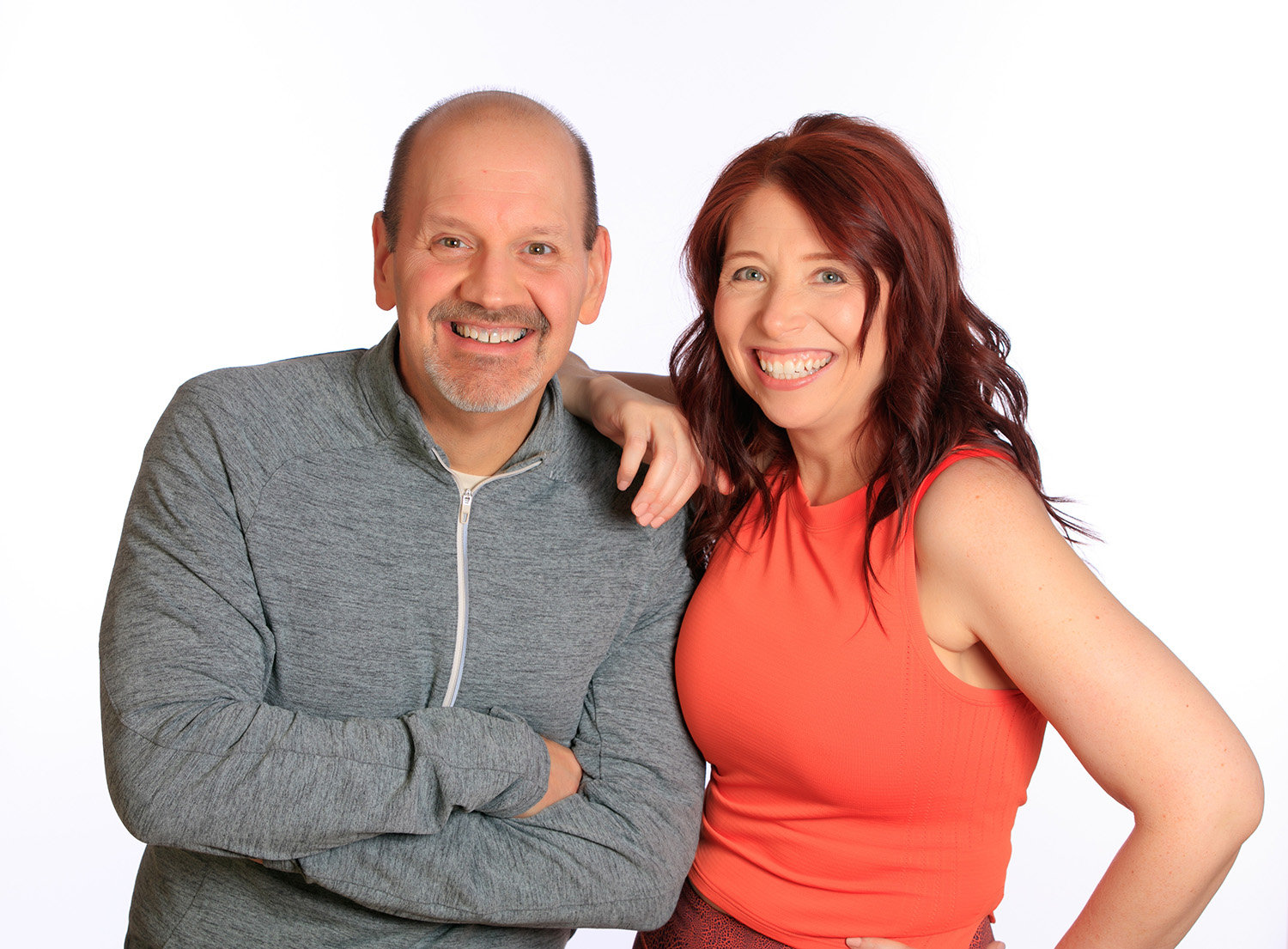 Subscribe
Keep up with all the Peloton news!