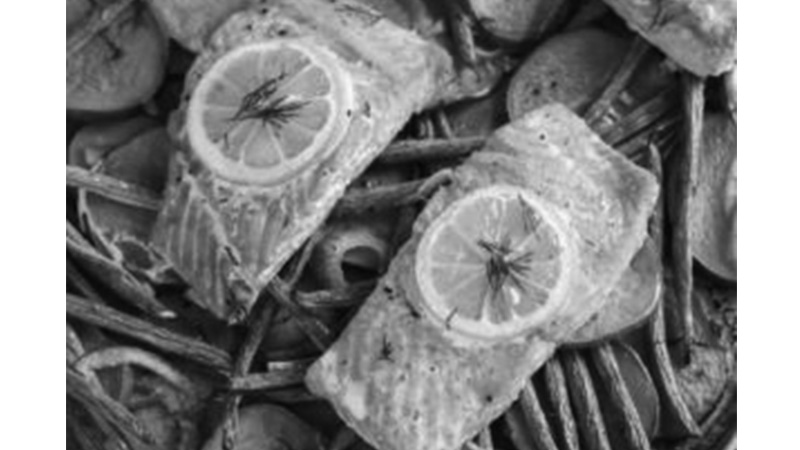 One-Pan Salmon and Veggie Bake
Angela Hunter: Episode 52
Angela says: I made this last night with asparagus in place of green-beans and I cooked the veggies for 10 min on the front side. Blake loved it, so it's a win to me!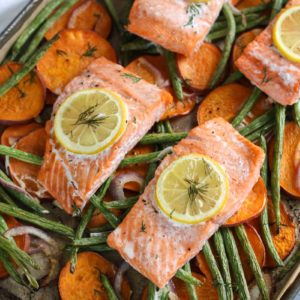 1 ¼ lbs. Wild-caught salmon, cut into 4 portions
½ small red onion, thinly sliced
Sea salt and black pepper
1 lb. sweet potato (about 1 medium)
2 Tbsp. Tessemae's Organic Lemon Garlic Dressing & Marinade*, divided
½ lemon, thinly sliced
12 oz. green beans, trimmed
1 Tbsp. fresh dill (or ½ tsp. dried dill)
*May substitute: 2 Tbsp. avocado or olive oil + Juice of ½ lemon + 1 clove garlic, finely minced for the bottled dressing
Prep

Cook

Ready in
45 minutes
Directions
Preheat oven to 425℉. Line a large rimmed baking sheet with parchment paper.
Wash sweet potatoes and pat dry. Using a knife or mandolin slicer, thinly slice the sweet potato (with peel intact) into rounds about 1/8th inch thick.
Place sweet potatoes on baking sheet. Add green beans and red onions. Drizzle 1 ½ Tbsp. Tessemae's Organic Lemon Garlic Dressing & Marinade over vegetables. Toss to coat.
Spread vegetables in a thin layer, making a space for each of the salmon filets. Nestle salmon filets into the vegetables then drizzle them with the remaining ½ Tbsp. dressing.
Arrange lemon slices over the top of each filet. Sprinkle salmon and vegetables with dill, sea salt and pepper.
Place pan in preheated oven and bake for 20 minutes. After 20 minutes, check salmon for doneness. If it flakes easily with a fork and is no longer opaque then it's done. Remove it to plate and loosely cover with a second plate or a lid. Return vegetables to over and continue cooking an additional 5-10 minutes or until sweet potatoes are tender.
Remove pan from oven. Serve salmon and vegetables with additional lime wedges and sea salt and pepper, if desired.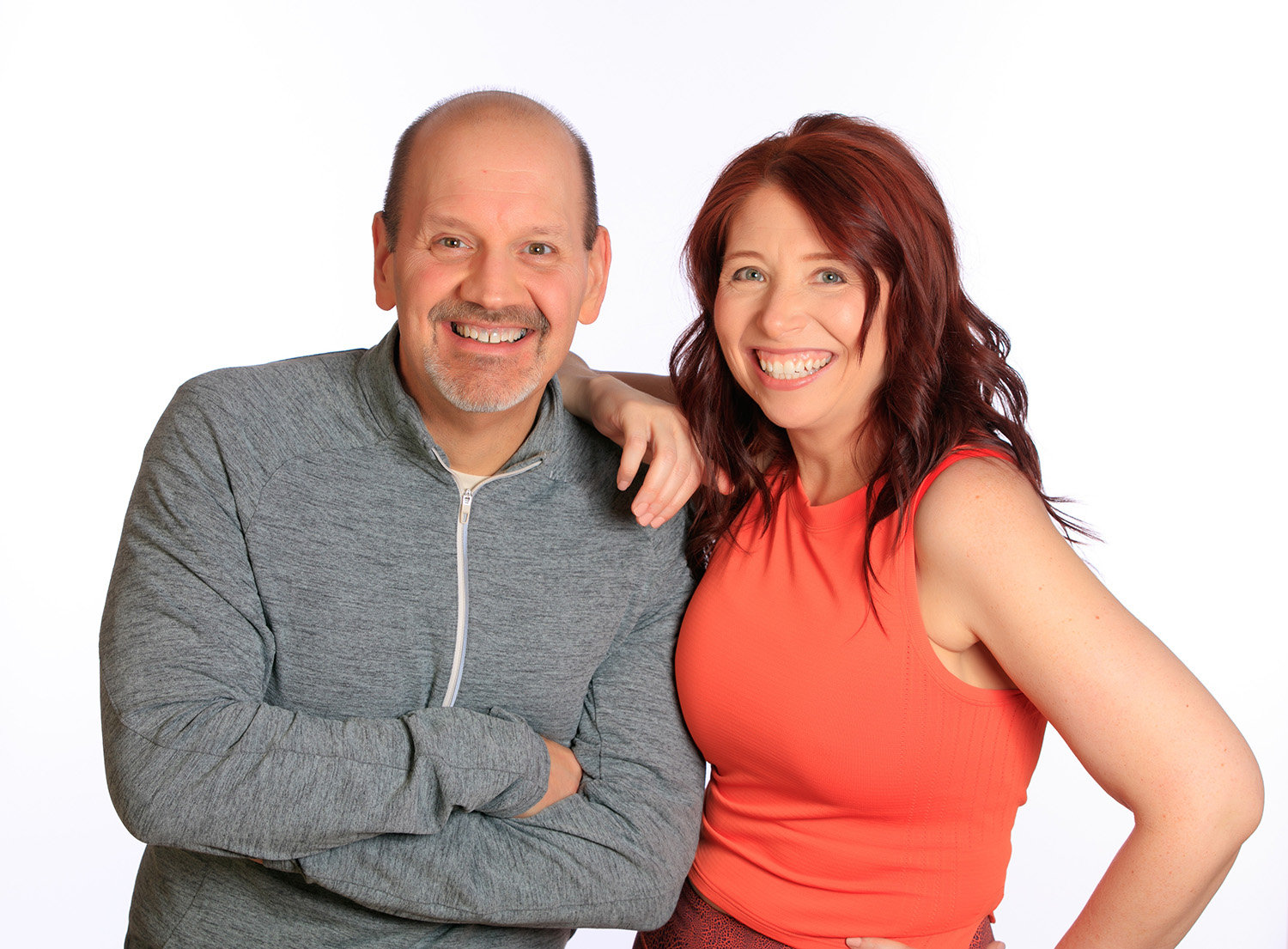 Subscribe
Keep up with all the Peloton news!