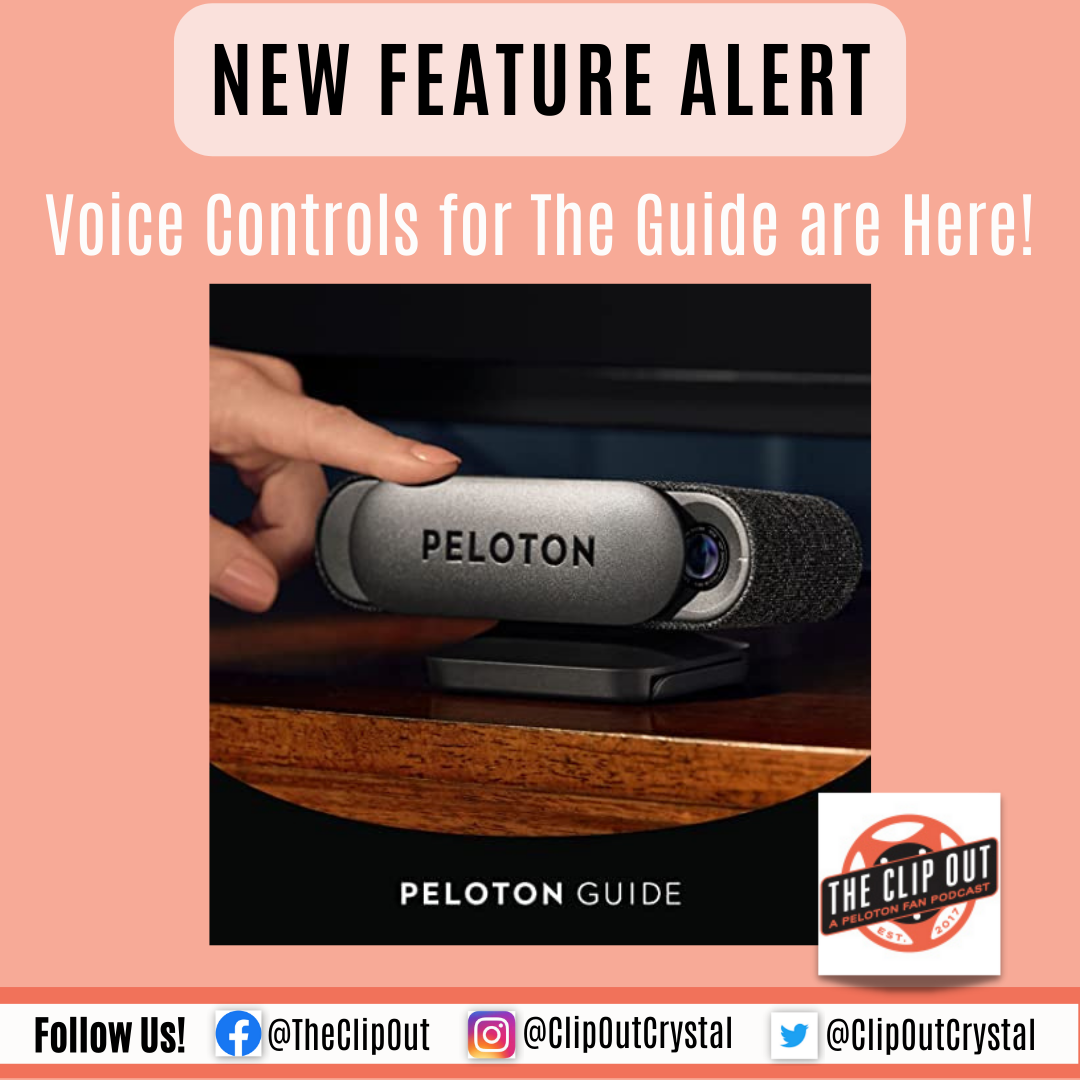 Ok Peloton: Guide Voice Commands Are Live!
Peloton Guide owners, rejoice:  the future is now! 
Voice commands for the Peloton Guide have officially been released from beta testing and are now into the mainstream for all Guide users.  No more scrolling and clicking through screens with your TV remote; now, just utter the phrase Ok Peloton and off you go to a world of voice-powered, hands-free AI fitness.  
A Major Update
With the addition of both voice search and navigational capabilities, this full-featured update includes in-class controls ("play," "pause," "change weights to heavy," "move forward 2 movements," etc.), as well as out-of-class commands such as "find 15-minute strength classes with Rad Lopez," "select the third one," "go to weight rack," and more.  So, whether your hands are occupied with weights, or you've been personally victimized by a Pump Up The Volume, Rep It Out, or Century Collection class and your arms are noodly after the fact, or you need to hit the hydration station, or you just don't want to pick up one. more. thing., the addition of these new AI features gives you the capability to keep the scrolling to a minimum and make your workout as efficient as possible.
Want to know more? 
Curious what your Guide is now capable of?  Click here for a full tutorial.  Important note:  this feature only works if you turn on the switch located on the back of the Guide and you've calibrated your microphone. 
Talk to us! 
Which voice-activated feature are you most excited to use? 
PS:  If these feature upgrades have you thinking about adding a Guide to your Peloton collection, don't forget that the price has recently dropped!
See something in the Peloton Universe that you think we should know? Visit theclipout.com and click on Submit a Tip!
Tune in to The Clip Out on Friday, February 24th, to hear Tom and Crystal's take on this and other hot Pelotopics. We're available on Apple Podcasts, Spotify, Google Podcasts, iHeart, TuneIn. Be sure and follow us so you never miss an episode. You can also find the show online on Facebook.com/TheClipOut. While you're there, like the page and join the group. Lastly, find us on our YouTube channel, YouTube.com/TheClipOut, where you can watch all of our shows.