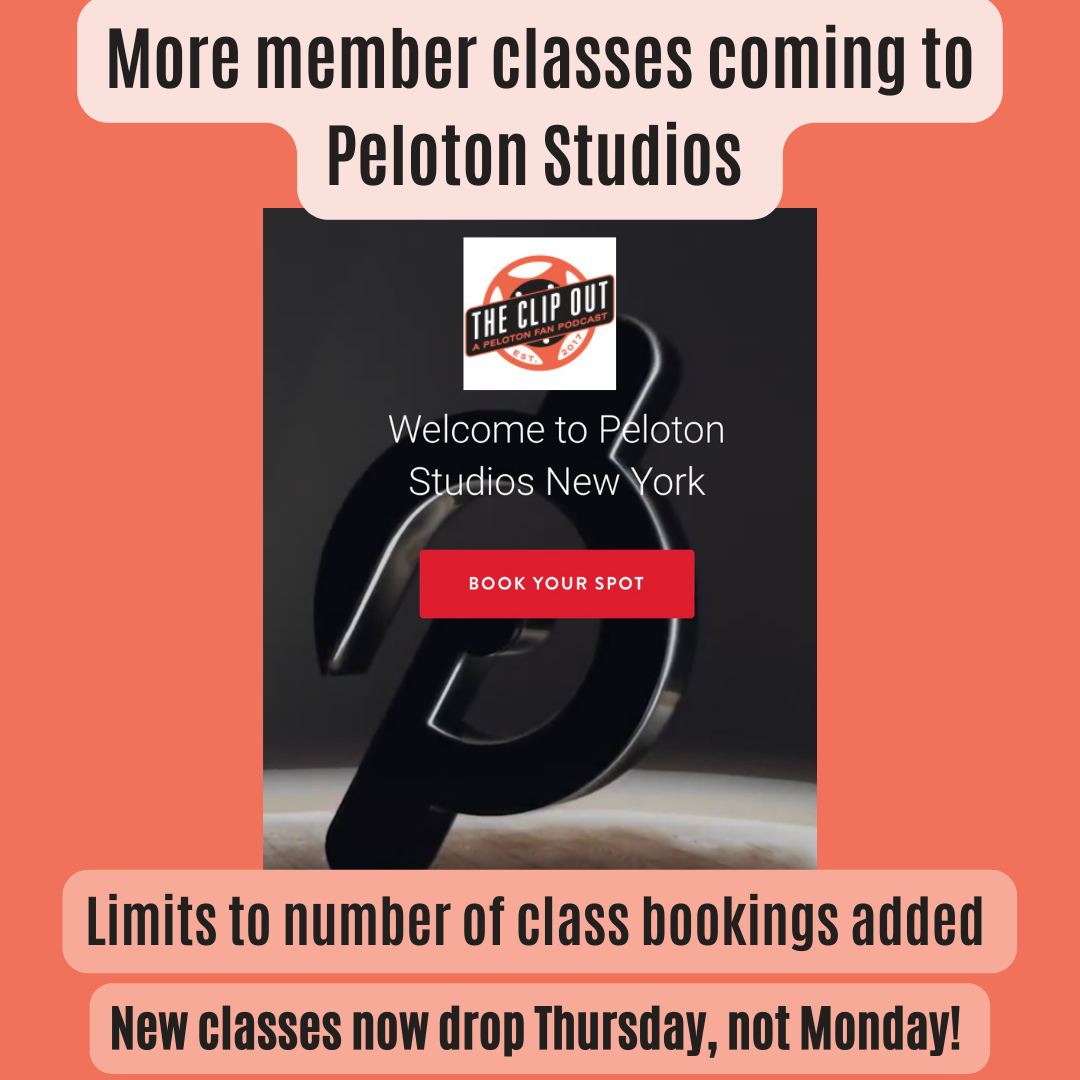 More Live Member Classes Coming to Peloton Studios New York and London!
If you've ever competed with the internet for a concert ticket or a pair of Peloton leggings circa two years ago, you might know how it feels to try booking a Peloton Studios live member class. The demand for live member classes is crazy high. Well, Peloton has heard its members and wants to help more people get into more classes. Peloton announced some changes today that will increase the live member class count, spread availability to more members, and improve awareness for how to optimize the booking and studio experience, and we had the opportunity to sit down with them for all the details.
First and foremost, Peloton sounds even more excited about these changes than Andy Speer does about his plants. Peloton's excitement and pride to be taking steps to respond to members really came through in our conversation.
Peloton wants to be as member-centric as humanly possible, and they know that members have not been satisfied with the live class booking experience since the studios reopened. The demand has just been far greater than they could meet. Now after six months of learning, Peloton is taking steps to further democratize access and increase overall capacity in both New York (PSNY) and London (PSL).
The changes:
Peloton will offer more live member classes on more days and in more modalities starting in February
New live member classes will now be open for booking on Thursdays, instead of Mondays
Members will be limited to attending 2 live studio classes per day, and 4 per week
Updated FAQs on the studio sites will help optimize the live studio experience
The details:
More live member classes coming in February
Yes, that's right! PSNY and PSL live member classes are expanding. Starting in February, live member classes will be offered Thursday through Monday. This is a big increase from the current Friday through Sunday schedule. In addition, Peloton is adding live member Tread Boot Camp and Pilates to the schedule.
Peloton described the Hudson Yards neighborhood, where PSNY is located, as having come back to life in the last six months.
Members are increasingly out and about and want to make PSNY a part of their weekday hustle.
Peloton specifically aims to offer a class ending around lunchtime on Mondays. Nothing says power lunch like a midday studio class on a Monday. Peloton is also fielding increased media requests, and more live classes mean more media access.
The addition of Thursdays means Peloton will have the option to add another evening primetime class to the schedule and to include more members in the specialty programming, such as the artist series, that typically takes place on that day. We asked about the "invite only" status for some of the recent live member classes, and not to worry—"invite only" won't be a norm going forward.
And for those who prefer not to have members on their screens, Peloton specifically said that it is making incremental changes to build live member capacity while still preserving coach-to-camera releases (aka, no-audience classes).
Book classes on Thursdays (no longer Mondays)
Effective immediately, live classes will be available for booking on Thursdays at noon eastern time. Note that this means no classes will be available to book this Monday, Jan. 16. Instead, they will be available on Thursday, Jan. 19, and every Thursday thereafter. This change is in response to member feedback that Mondays are tough.
Peloton is aiming for a more optimal booking window, with mid-week being a better time for a lot of people. And while this change won't enable everyone to carve out time to snag a class, it will help more people do so.
We previously shared a step-by-step guide on how to book a class; use this to help find your way around the process. Besides the potential to be blocked from booking if you've exceeded your limits (more on that below), the only change is to the schedule (will be Thurs-Mon). You will still need to wait in the virtual queue first, and having credits ahead of time will help speed up your checkout and increase your chance of booking.
New class limits
For some people, taking multiple studio classes a week is a distant dream—and for a few, it's actually a reality. But Peloton wants to help everyone get a turn in the studio, so along with the increase in available classes, they are limiting the number of classes any member can book in a given day or week. Members will be limited to two total live studio classes per day and four total per week. Note that a week in this case is Thursday through Monday.
Peloton will track class attendance using the email address associated with the member account. We don't know yet what the user experience will look like if you try to book excess classes, but we did ask what happens in the case of a canceled class after a member has reached their max. Will you be blocked from trying to rebook? While the specifics aren't clear yet, Peloton did assure us that this is not their intent and that they will help make sure the limit is not preventing the member from attempting to rebook.
Updated FAQs for studio best practices
Peloton has learned a lot in the last six months about how to make the most of a live studio visit. To help optimize the member experience, Peloton has updated their Studio FAQs for both PSNY and PSL with pro tips on utilizing the waitlist, being on standby, class cancelation, class limits, and more. Instructors will also be sharing some best practices and fun tips on their social channels, so be on the lookout for those.
After much frustration in the Peloton community over limited live class availability, Peloton really is walking the member-centric talk with these changes. There of course will still be challenges and unsatisfied people, but seeing Peloton respond to member feedback really shows that the member-focused heart of Peloton still beats strong.
If you have any experience booking—or not booking—a class after these updates, we'd love to hear about it in the comments or in our Facebook group!
Tune in to The Clip Out on Friday, Jan. 20, to hear Tom and Crystal's take on this and other hot Pelotopics. We're available on Apple Podcasts, Spotify, Google Podcasts, iHeart, TuneIn. Be sure and follow us so you never miss an episode. You can also find the show online on Facebook.com/TheClipOut. While you're there, like the page and join the group. Lastly, find us on our YouTube channel, YouTube.com/TheClipOut, where you can watch all of our shows.
Written By: Darci Bolger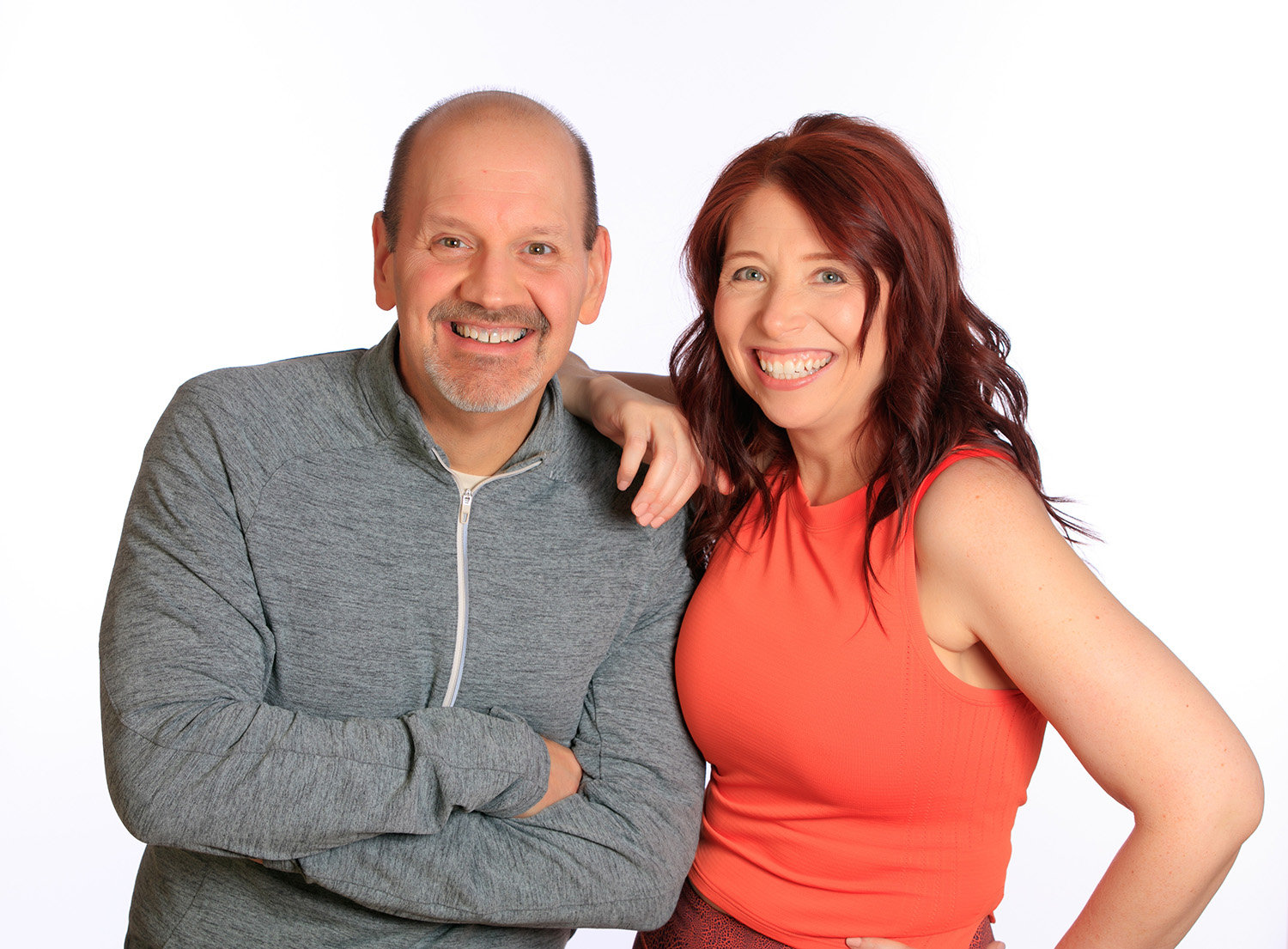 Subscribe
Keep up with all the Peloton news!