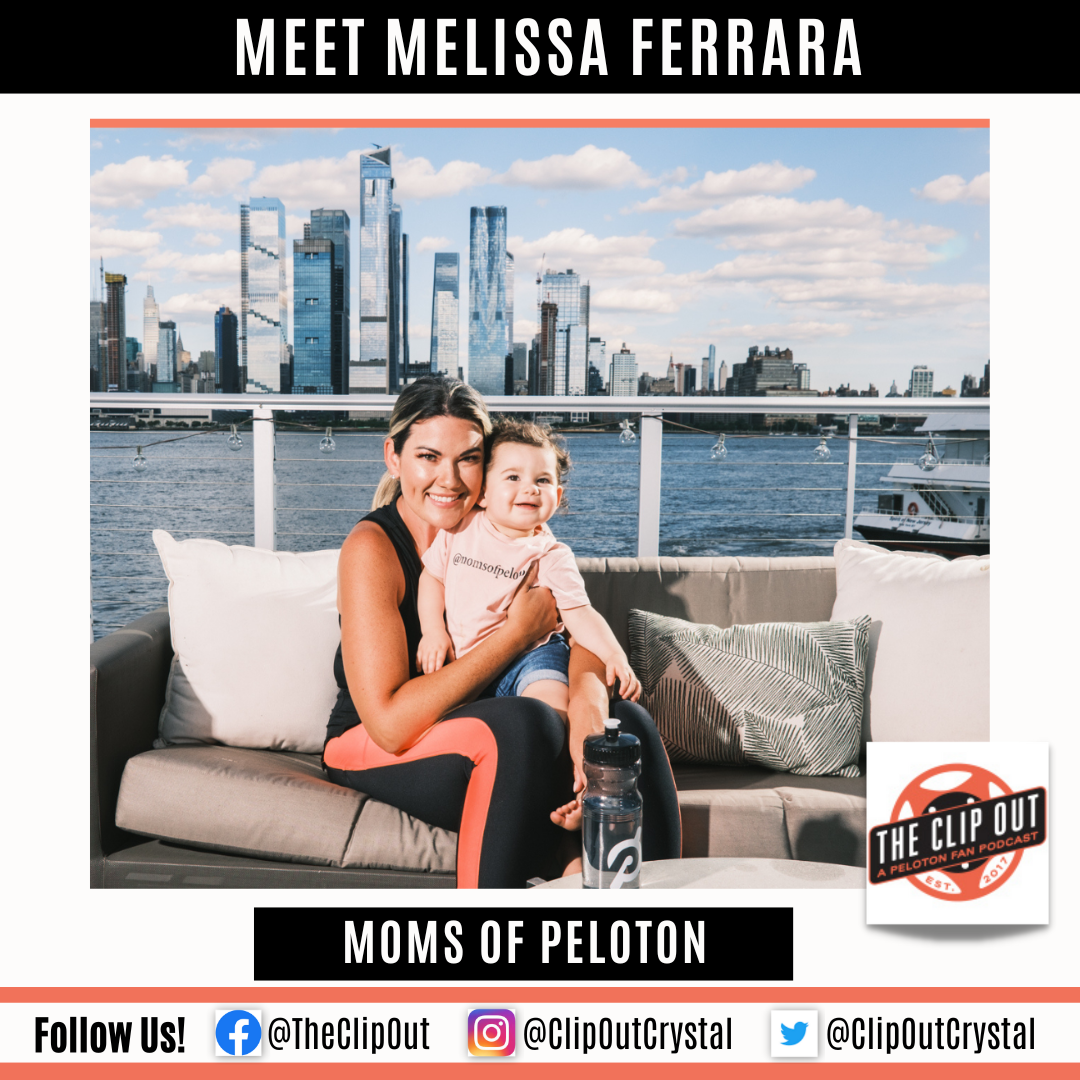 Meet Melissa Ferrara, Moms of Peloton
If you're a fan of Peloton, you may have come across the popular Instagram page, Moms of Peloton. This community account has attracted thousands of Peloton enthusiasts who share their love for this fitness company and the lifestyle that comes with it. In this blog post, we'll introduce you to the founder of Moms of Peloton, Melissa Ferrara, and how her love for this fitness community led to the creation of such a passionate group of fans. We'll also discuss why Ferrara doesn't see the departure of Cody, Tunde, or Robin from Peloton anytime soon. So, let's get started!
Melissa Ferrara is a long-time Peloton enthusiast who was a frequent studio rider at the Peloton Studio in New York. She even worked a block away from the famous studio and would often take classes on her lunch break. Ferrara's love for Peloton only grew stronger when her husband surprised her with a Peloton bike as their anniversary gift in 2019. From there, she started taking Peloton classes regularly and even began documenting her experiences on Instagram.
It wasn't until the onset of the pandemic that Ferrara began the Moms of Peloton Instagram page, specifically to create fun memes for Peloton lovers. Little did she know, her idea would explode into a massive community of die-hard Peloton fans. The Moms of Peloton Instagram page now has over 34k followers and features daily memes, shoutouts, and discussions with other Peloton fans around the world.
Ferrara is often asked whether she sees Cody, Tunde, or Robin departing from Peloton any time soon, given their growing fame outside of the company. Yet, according to Ferrara, she doesn't see that happening anytime soon. Peloton has been incredibly supportive of their instructors' endeavors outside of the company and has even worked with their sponsorships. It seems to Ferrara that Peloton values its instructors and the importance of their roles within the company.
The Moms of Peloton Instagram page has become a space for all Peloton enthusiasts, not just moms. Though the name suggests otherwise, the community of followers includes men, women, and even pet owners who share their love for Peloton workouts and the overall Peloton lifestyle. Ferrara notes that it has been a privilege to watch the community grow and connect with others who share the same passion for Peloton.
One of the most significant benefits of having a Peloton community is that it provides a sense of belonging and motivation to stay active. Peloton has changed the way we think about fitness, bringing people closer together, and inspiring them to push their limits. The Moms of Peloton community has only amplified this and added a sense of fun that keeps people coming back for more.
Melissa Ferrara's Moms of Peloton community is proof that a fun idea can turn into a tight-knit community of passionate fans. Her love for Peloton and the lifestyle it offers inspired others to share their experiences, creating a space where everyone feels welcome. While some may worry about the future of Peloton instructors, like Cody, Tunde, or Robin, Ferrara believes that Peloton values their instructors and sees the importance of keeping them within the company. Regardless, the Peloton community powered by Moms of Peloton continues to grow, providing a sense of belonging and motivation to stay active.
---
See something in the Peloton Universe that you think we should know? Visit theclipout.com and click on Submit a Tip!
Tune in to The Clip Out on every Friday to hear Tom and Crystal's take on this and other hot Pelotopics. We're available on Apple Podcasts, Spotify, Google Podcasts, iHeart, TuneIn. Be sure and follow us so you never miss an episode. You can also find the show online on Facebook.com/TheClipOut. While you're there, like the page and join the group. Lastly, find us on our YouTube channel, YouTube.com/TheClipOut, where you can watch all of our shows.