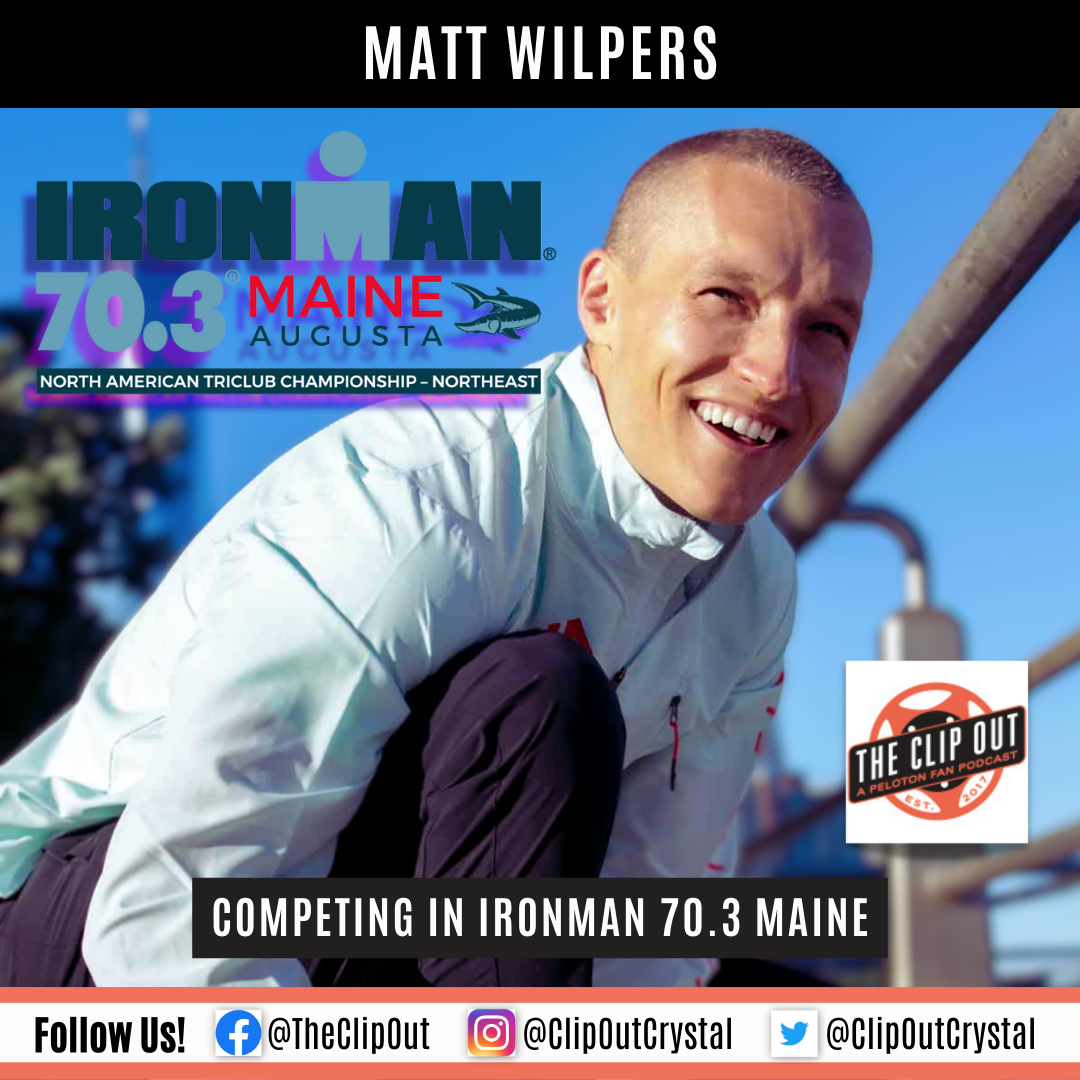 Matt Wilpers to Compete in Ironman 70.3 Maine
Peloton's Matt Wilpers is in Augusta, Maine this weekend as he gets ready to compete in the Ironman 70.3 Maine. The Ironman 70.3, technically a half-ironman, is a series of worldwide endurance events where elite athletes across the globe come together to compete in one of the most difficult endurance events in sports. 
Each 70.3 competition requires athletes to complete the following events in order: a 1.2 mile swim, then a 56-mile bike ride, and finally a 13.1 mile run. On this particular course, Matt and several athletes from Team Wilpers coaching will swim down the Kennebec River, bike along a course of mixed climbs and descents, and finally run along the Kennebec River Rail Trail. 
If you're interested in watching the race, you can do so here. Coverage starts at 530 am (EST) on July 30. You can also follow Matt's progress along the course by downloading the event app here. Matt's race number is 1586. Matt posted some footage this morning of himself and some teammates getting loose and ready for their big day tomorrow. 
Let's wish Matt and his Team Wilpers teammates good luck!!
See something in the Peloton Universe that you think we should know? Visit theclipout.com and click on Submit a Tip!
Tune in to The Clip Out on every Friday to hear Tom and Crystal's take on this and other hot Pelotopics. We're available on Apple Podcasts, Spotify, Google Podcasts, iHeart, TuneIn. Be sure and follow us so you never miss an episode. You can also find the show online on Facebook.com/TheClipOut. While you're there, like the page and join the group. Lastly, find us on our YouTube channel, YouTube.com/TheClipOut, where you can watch all of our shows.