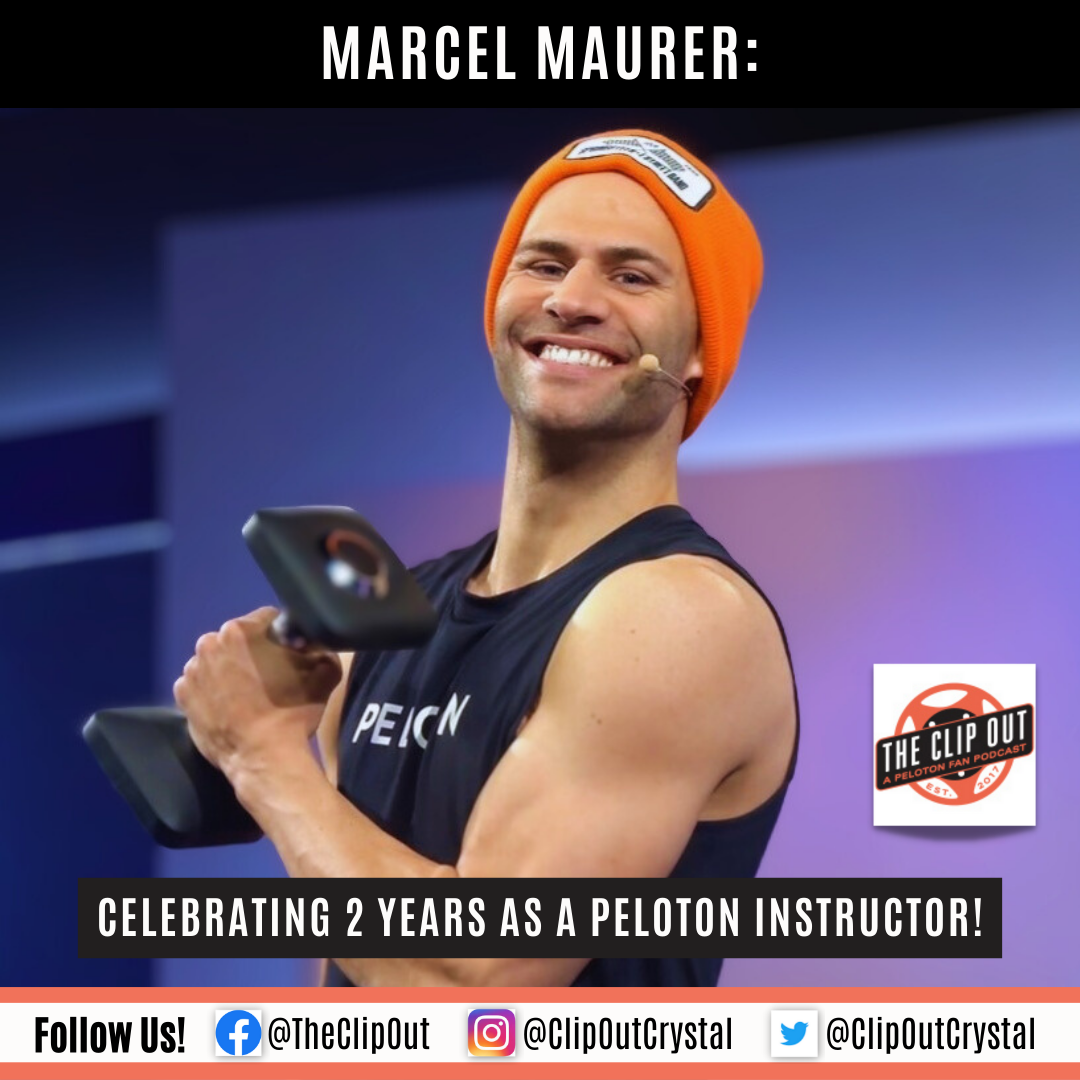 Marcel Maurer Celebrates 2 Years at Peloton
Marcel Maurer is a German-language Strength and Tread instructor who has made quite a name for himself at Peloton. This week, we celebrate his 2-year anniversary and we couldn't be happier to have him as part of the Peloton instructor team.
Marcel's journey with Peloton started back in July of 2021 when he joined the London studio as a strength instructor. After a few months, Marcel was then introduced as a new tread instructor on October 1, 2021.  With his contagious enthusiasm and passion for fitness, he quickly became a fan favorite among runners. His classes are physically challenging and fun.
Over the past two years, Marcel has forged strong bonds with our members and team members, creating a sense of community among his followers. His energetic personality and playful wit make everyone feel at ease, even those new to Peloton's fitness routines.
Marcel is a perfect representation of Peloton's culture and values. He lives and breathes fitness, education, and community. His passion and dedication to his work make him stand out from the crowd, inspiring thousands of Peloton members worldwide to push themselves to their limits and never give up on achieving their goals.
On behalf of the entire Peloton community, we wish Marcel a happy 2-year anniversary. We look forward to many more years of working out together. If you haven't tried Marcel's classes yet, now is the time. Don't miss out on the opportunity to learn German while burning some calories with one of the best instructors in town – Marcel Maurer.
---
Tune in to The Clip Out every Friday to hear Tom and Crystal's take on this and other hot Pelotopics. We're available on Apple Podcasts, Spotify, Google Podcasts, iHeart, TuneIn. Be sure and follow us so you never miss an episode. You can also find the show online on Facebook.com/TheClipOut. While you're there, like the page and join the group. Lastly, find us on our YouTube channel, YouTube.com/TheClipOut, where you can watch all of our shows.
See something in the Peloton Universe that you think we should know? Visit theclipout.com and click on Submit a Tip!