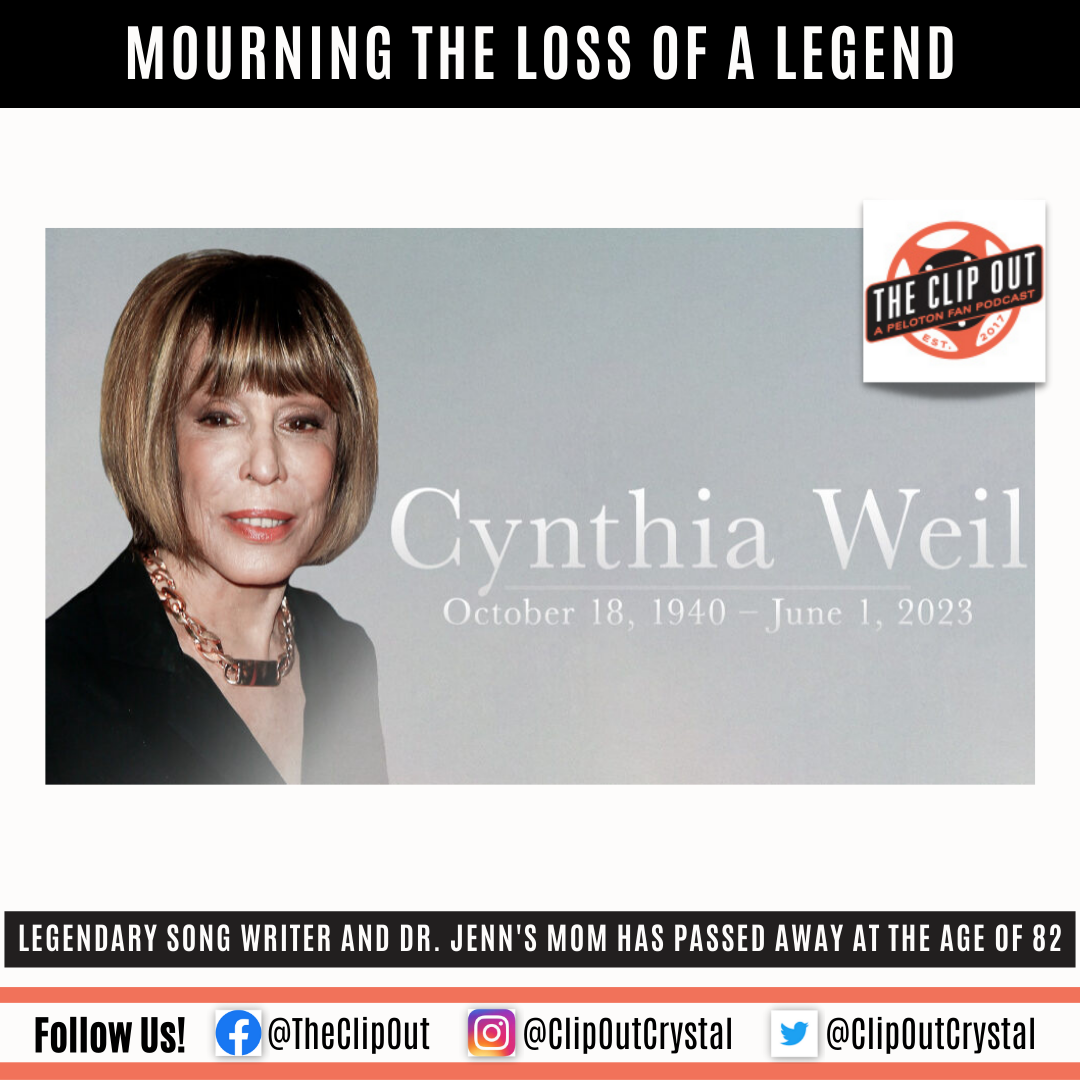 Legendary Songwriter, and Dr. Jenn Mann's mother, Cynthia Weil Has Passed Away
It is with great sadness that we share the news of the passing of legendary songwriter, Rock and Roll Hall of Fame inductee, and Dr. Jenn's mom, Cynthia Weil. Her contributions to the music industry are immeasurable, and her talent and dedication will be deeply missed. Weil was a prolific writer who penned some of the most iconic songs in American music history. From classics like "You've Lost That Lovin' Feelin'" to 1969's "Make Your Own Kind of Music," which is featured prominently in the trailer for the upcoming Barbie movie, her work spanned the decades, touched countless lives, and left an indelible mark on the world. 
Beyond her impressive catalog, Weil was known for her kindness and generosity, inspiring countless aspiring songwriters over the years. Dr. Jenn says, "My mother, Cynthia Weil, was the greatest mother, grandmother and wife our family could ever ask for. She was my best friend, confidant, and my partner in crime and an idol and trailblazer for women in music."
Our thoughts go out to Dr. Jenn and her family during this difficult time as they mourn the passing of a truly remarkable woman.  You can read more about Cynthia's incredible life here. 
See something in the Peloton Universe that you think we should know? Visit theclipout.com and click on Submit a Tip!
Tune in to The Clip Out every Friday to hear Tom and Crystal's take on this and other hot Pelotopics. We're available on Apple Podcasts, Spotify, Google Podcasts, iHeart, TuneIn. Be sure and follow us so you never miss an episode. You can also find the show online on Facebook.com/TheClipOut. While you're there, like the page and join the group. Lastly, find us on our YouTube channel, YouTube.com/TheClipOut, where you can watch all of our shows.