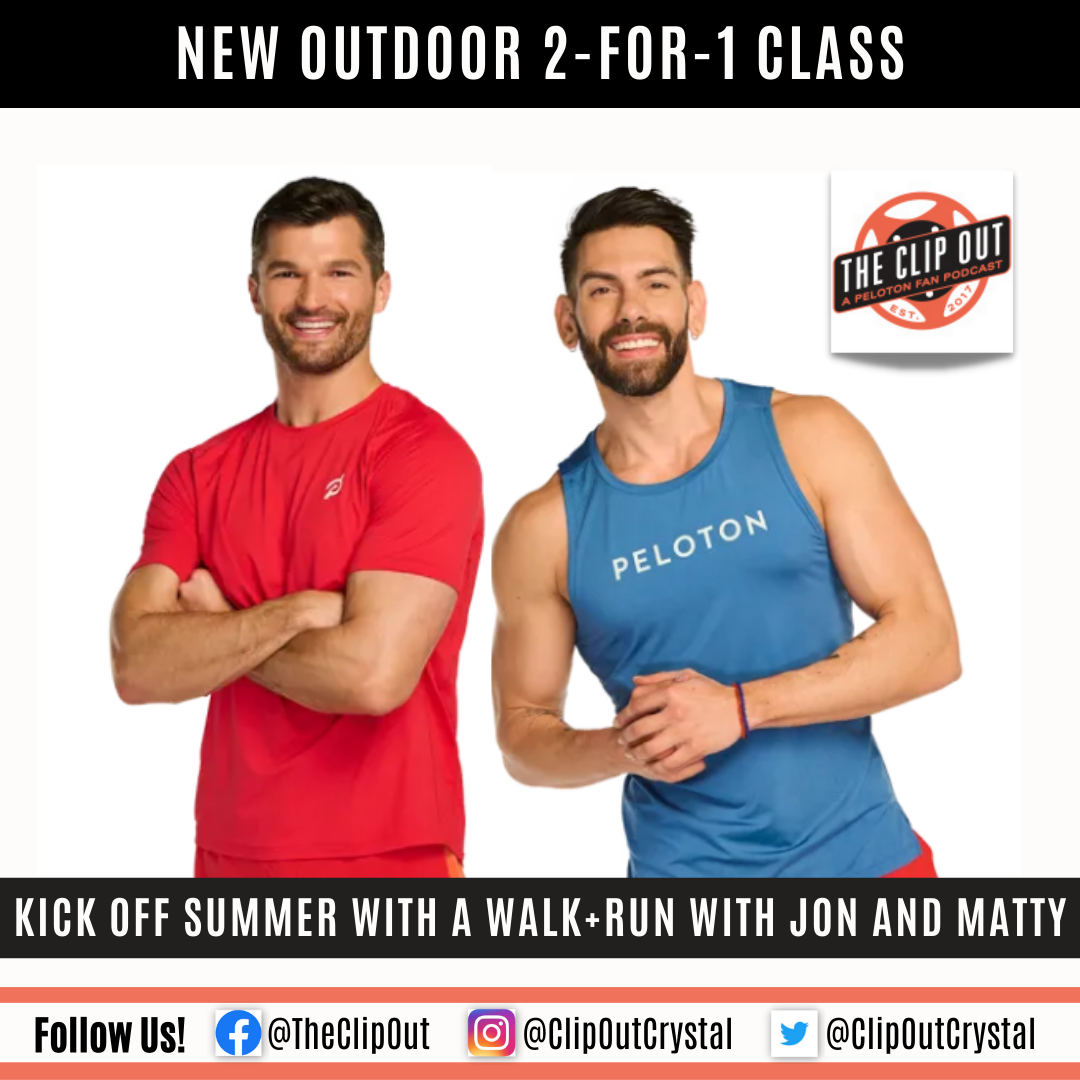 Kick Off Summer with a New 2-for-1 Outdoor Walk
Peloton is kicking off the 2023 summer season with a 2-for-1 Summer Kick Off Outdoor Walk+Run with Pelo-Besties in the making, Matty Maggiacomo and Jon Hosking (mashup name: Majhosky).  
Matty and Jon have always had a fun–and funny–friendship, but being separated by the vast Atlantic Ocean made it tough for these fitness friends to give us more than witty Instagram comments and passing mentions in their classes from time to time.  But that all changed with the recent Instructor Summit in NYC this past April when Matty and Jon teamed up to record this fun, new 2-for-1 class.  But…were they in the same room when they recorded the class?  Or, did this class come to fruition via the magic of technology?  You'll have to take it to find out!
Peloton has a solid history of producing some epic, and memorable, multi-Instructor classes and this is likely no exception.  With a playlist featuring music from Sia, Pharrell, ABBA and more, you'll be bopping (and probably singing) along before you know it.  And, let's face it, Matty and Jon will also have you smiling and laughing as you work up a sweat enjoying some time in the great outdoors.  So, double knot those sneakers, make sure you're walking in a safe environment, look both ways when you cross traffic, and hit play on this class to get your summer off on the right (or left!) foot.  
See something in the Peloton Universe that you think we should know? Visit theclipout.com and click on Submit a Tip!
Tune in to The Clip Out every Friday to hear Tom and Crystal's take on this and other hot Pelotopics. We're available on Apple Podcasts, Spotify, Google Podcasts, iHeart, TuneIn. Be sure and follow us so you never miss an episode. You can also find the show online on Facebook.com/TheClipOut. While you're there, like the page and join the group. Lastly, find us on our YouTube channel, YouTube.com/TheClipOut, where you can watch all of our shows.