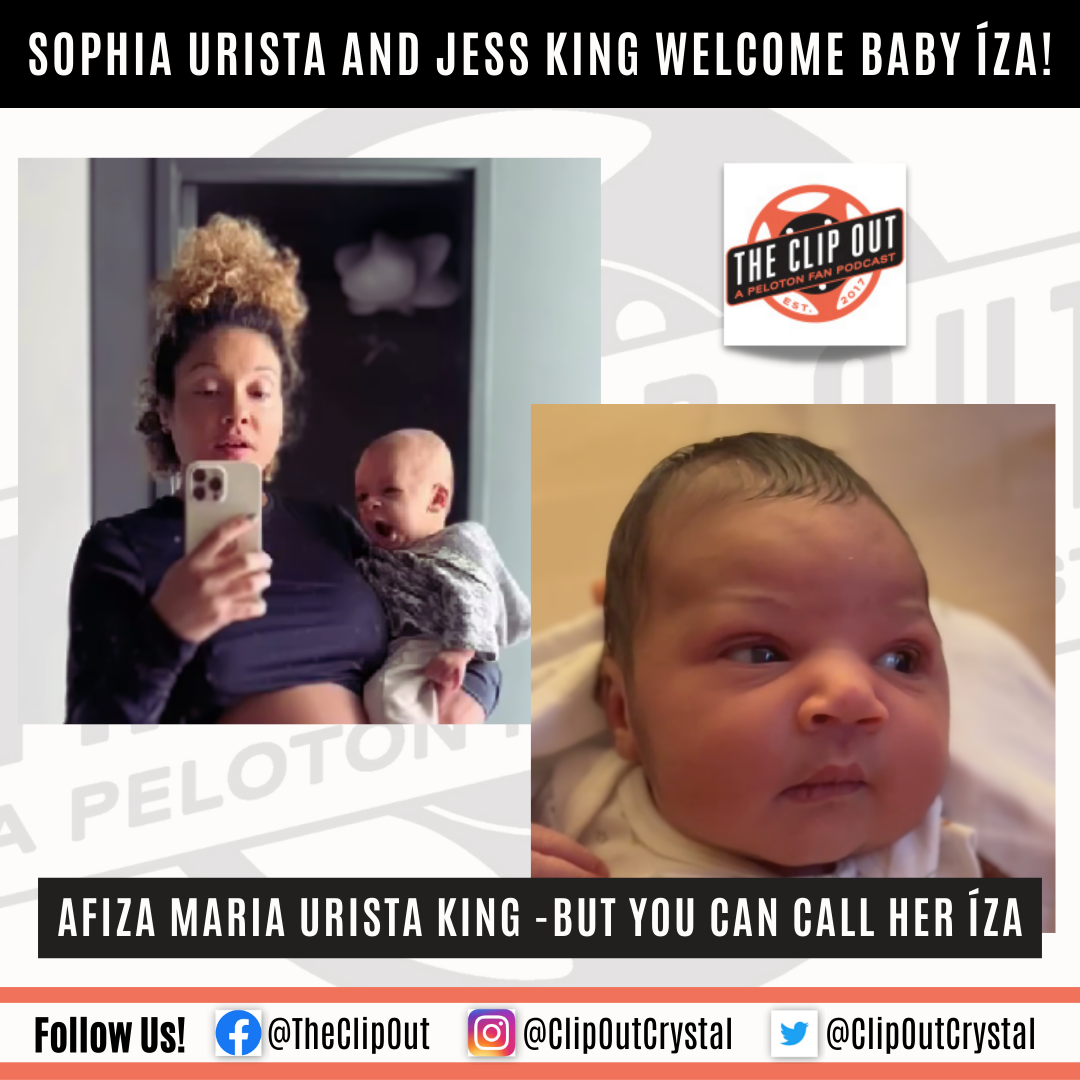 Jess King and Sophia Urista Welcome New Baby Íza!
Jess King welcomes a new baby with her wife, Sophia Urista, with a joyful announcement on Instagram. Their adorable new baby girl, Afiza Maria Urista King (nicknamed "Íza"), arrived last Saturday, 7/14 at 1:08 am after more than 20 hours of labor. Little Iza weighed in at a healthy 7 lbs. 13 oz., and both mother and daughter are thriving. Sophia lovingly describes Iza as her "strongest, sweetest, most gracious, generous, perfect little palomita!"
We're delighted to send our heartfelt congratulations and love to Jess, Sophia, baby Íza, and big brother Luz. Such special times ahead for the entire family!
---
See something in the Peloton Universe that you think we should know? Visit theclipout.com and click on Submit a Tip!
Tune in to The Clip Out on every Friday to hear Tom and Crystal's take on this and other hot Pelotopics. We're available on Apple Podcasts, Spotify, Google Podcasts, iHeart, TuneIn. Be sure and follow us so you never miss an episode. You can also find the show online on Facebook.com/TheClipOut. While you're there, like the page and join the group. Lastly, find us on our YouTube channel, YouTube.com/TheClipOut, where you can watch all of our shows.