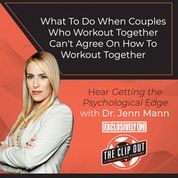 Jenn Mann: When Couples Who Work Out Together Can't Agree
Jenn Mann: What to Do When Couples Who Work Out Together Can't Agree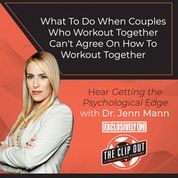 Dr. Jenn Mann joins The Clip Out Podcast weekly to discuss different topics related to Peloton. This week she covered "What do Do When Couples Who Work Out Together Can't Agree".  All couples have different ways of dealing with conflict – some admittedly better than others.  But when you start talking about anything to do with losing weight or working out and the conversation can get dicey quickly!  So, we asked Dr. Jenn, "How do couples navigate this tricky subject?"
Dr. Jenn Mann's Advice
Dr. Jenn gave us a few suggestions!
The person who is more advanced should take the joint workout to a level their partner will enjoy and not be overwhelmed by
Do parallel play – they can workout in the same room but each person does different workouts
Make sure to stop in and listen to the whole segment on episode 172 of The Clip Out podcast!
About Dr. Jenn Mann
Dr. Jenn Mann is a well-known psychotherapist, author, television, and radio show host. She is the host and therapist for VH1's long-standing hit shows Couples Therapy with Dr. Jenn and Family Therapy with Dr. Jenn. She has appeared as a guest expert on hundreds of shows including:  The Today Show, The Early Show, Dr. Oz, Wendy Williams, The Doctors, The Maury Show, Steve Harvey, Access Hollywood, The Insider, and Jimmy Kimmel Live. Dr. Jenn hosts a widely popular call-in advice radio show. She is the author of two best selling parenting books SuperBaby: 12 Ways to Give Your Child a Head Start In the First 3 Years and The A to Z Guide to Raising Happy Confident Kids. She is also the co-author of a children's book Rockin' Babies which she co-wrote with her mother, Grammy award-winning songwriter Cynthia Weil. Her newest book is The Relationship Fix: Dr. Jenn's Guide to Improving Communication, Connection & Intimacy. She is a licensed Marriage, Family, and Child Therapist and has been in private practice for almost three decades. She lives in Beverly Hills, California with her family.
To learn more about Dr. Jenn visit DoctorJenn.com or check out her Twitter, Instagram, Facebook, and Snapchat @DrJennMann.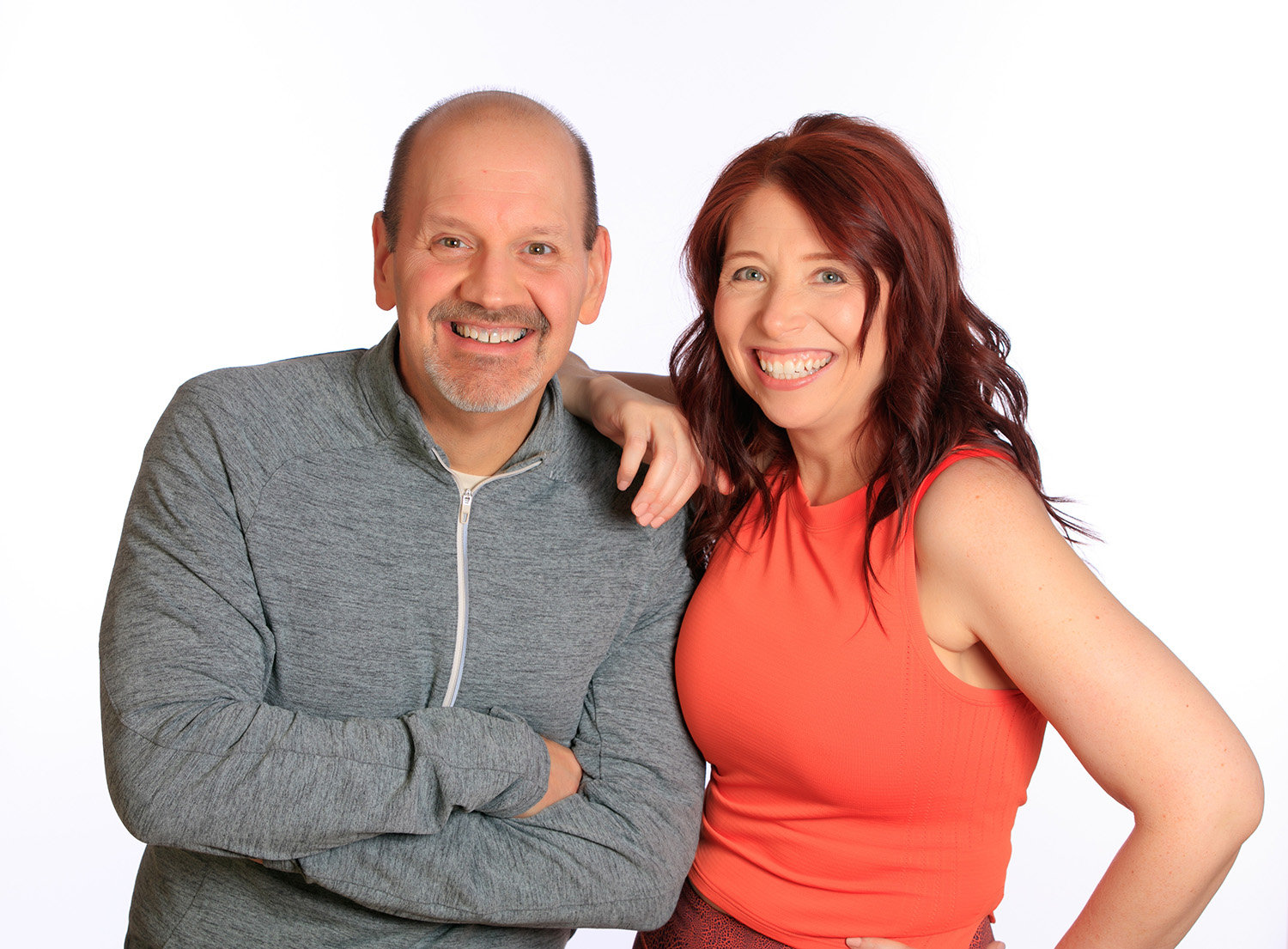 Subscribe
Keep up with all the Peloton news!