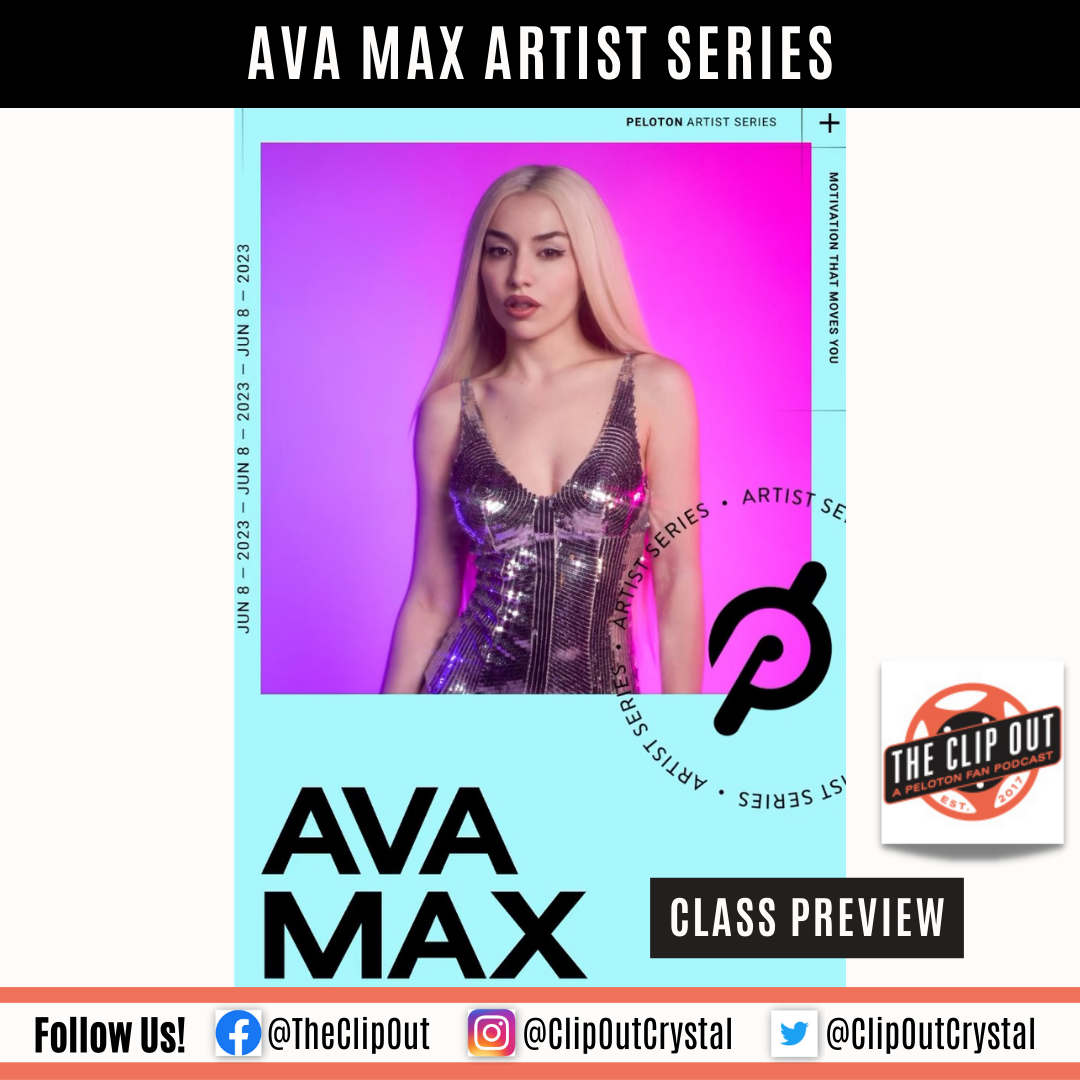 Get ready to slay your workout with Peloton's Ava Max artist series
Peloton is kicking off Pride month with their Ava Max artist series! These classes are sure to get you sweating and grooving in no time! This blog post will give you the lowdown on Peloton's Ava Max artist series, including the workout schedule and what to expect from each class. So dust off your sneakers and get ready to slay your workout with the electrifying feel-good music of Ava Max.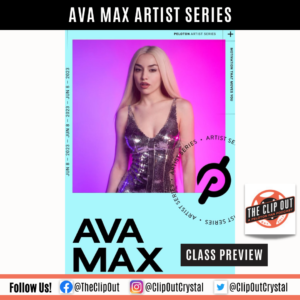 With the Ava Max artist series, you have the opportunity to choose from a variety of classes including running, rowing, strength training, and Pilates. Whether you are a beginner or a fitness enthusiast, there is something for everyone.
Let's get things started
The schedule kicks off on Thursday, June 8, with Jermaine Johnson's 20-minute Ava Max Upper Body Strength premier class (reminder that a premier is a pre-recorded class) at 6:30 AM ET, followed by an encore (also pre-recorded) 30-minute German language Ava Max Ride with Charlotte Weidenbach and a live 30-minute German language Ava Max Run with Tobias Heinze both at 11:30 AM ET, plus much more throughout the day.
Full body strength
For those looking for a full-body strength workout, there is a live 20-minute German language Ava Max Full Body Strength class with Assal Arian at 11:30 AM ET. Before you know it, you'll be feeling like a true pop star with Ava Max's catchy beats pumping through your headphones, and you might even forget that you are doing squats and lunges!
Low-impact fun
If you prefer a low-impact workout, check out the live 20-minute Ava Max Pilates class with Aditi Shah at 6:30 PM ET. Pilates is a great way to strengthen your core and tone your muscles, and with Ava Max providing the perfect soundtrack, you'll be able to shake off any stress from the day and focus on your breathing and movement.
Take an evening Ride, Run, or Row!
For those that love a good evening run, join Marcel Dinkins live at 7 PM ET for a 30-minute Ava Max Run. You'll be dancing on the treadmill as you work up a sweat listening to Ava Max's hits such as Kings & Queens and Sweet but Psycho.
Ally Love teaches a premier 30-minute Ava Max Ride at 7 PM ET. And if you are a fan of rowing, don't miss the live 20-minute Ava Max Row with Matt Wilpers at 7 PM ET. Rowing is a full-body workout that is sure to get your heart rate up and your muscles burning.
Peloton's Ava Max artist series is the perfect way to add some fun and music to your workout routine. No matter what your fitness level is, there is a class for everyone. Plus, with Peloton's experienced and enthusiastic instructors, you are sure to leave each class feeling pumped up and energized.
---
See something in the Peloton Universe that you think we should know? Visit theclipout.com and click on Submit a Tip!
Tune in to The Clip Out every Friday to hear Tom and Crystal's take on this and other hot Pelotopics. We're available on Apple Podcasts, Spotify, Google Podcasts, iHeart, TuneIn. Be sure and follow us so you never miss an episode. You can also find the show online on Facebook.com/TheClipOut. While you're there, like the page and join the group. Lastly, find us on our YouTube channel, YouTube.com/TheClipOut, where you can watch all of our shows.