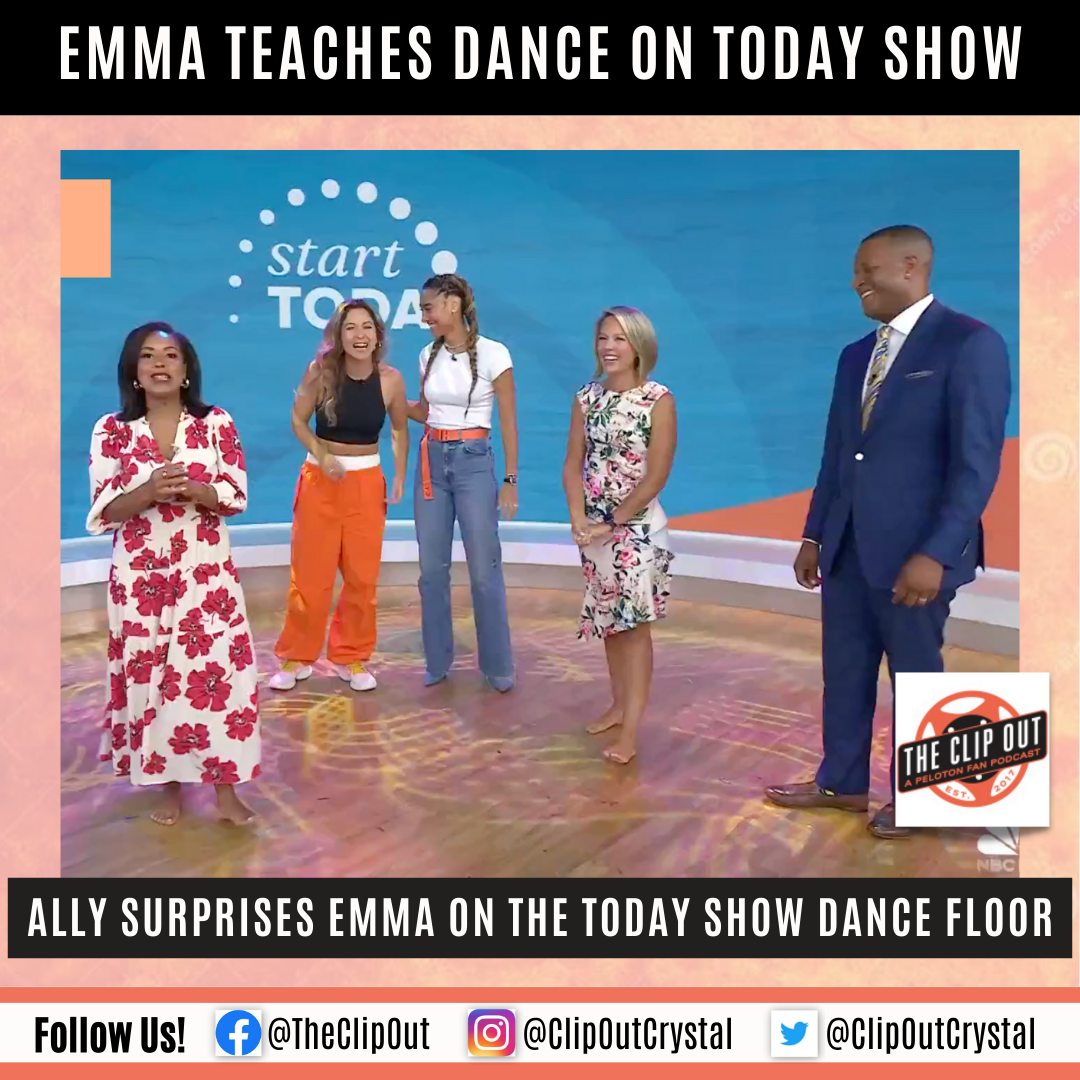 Emma Lovewell turned Monday into Funday on the Today Show Third Hour (with a special surprise guest!)
Emma Lovewell appeared on a segment on the Today Show Third Hour and showed co-hosts Sheinelle and Dylan how to dance!  She also urged us to enjoy the workout, focusing on "progress, not perfection" – and I can truly say perfection would definitely not be a word I would use for my attempts to follow her dance moves!  
Emma explained that she had been a professional dancer, then she demonstrated some "old school" hip hop moves, including "The Humpty Dance" (cross, then open, then "just groove" – sounds so easy, right??)  Sheinelle and Dylan joined in and definitely showed off their best moves!    
Emma moved on to a dance move that requires core strength (and who better to demonstrate core strength than the queen of core, Emma), the "Roger Rabbit", which involves kicking back on one foot and jumping on the other foot (again, sounds simple – but I was relieved that no onlookers were in the room as I attempted to follow along). 
If that doesn't get you pepped up, try the "Cabbage Patch", which involves some moving and grooving, primarily with your arms.  
Towards the end of the segment, Emma was joined by Today Show Third Hour co-host Craig Melvin and was genuinely surprised to see fellow Peloton instructor Ally Love, who has been a contributor and even a guest co-host on the show.   The group all did the "Running Man" together, full of energy and showing how fun these moves can be, even if the execution doesn't look perfect!  
We can't wait to see more Peloton instructors demonstrating how fun moving your body can be, regardless of your skill or fitness level!