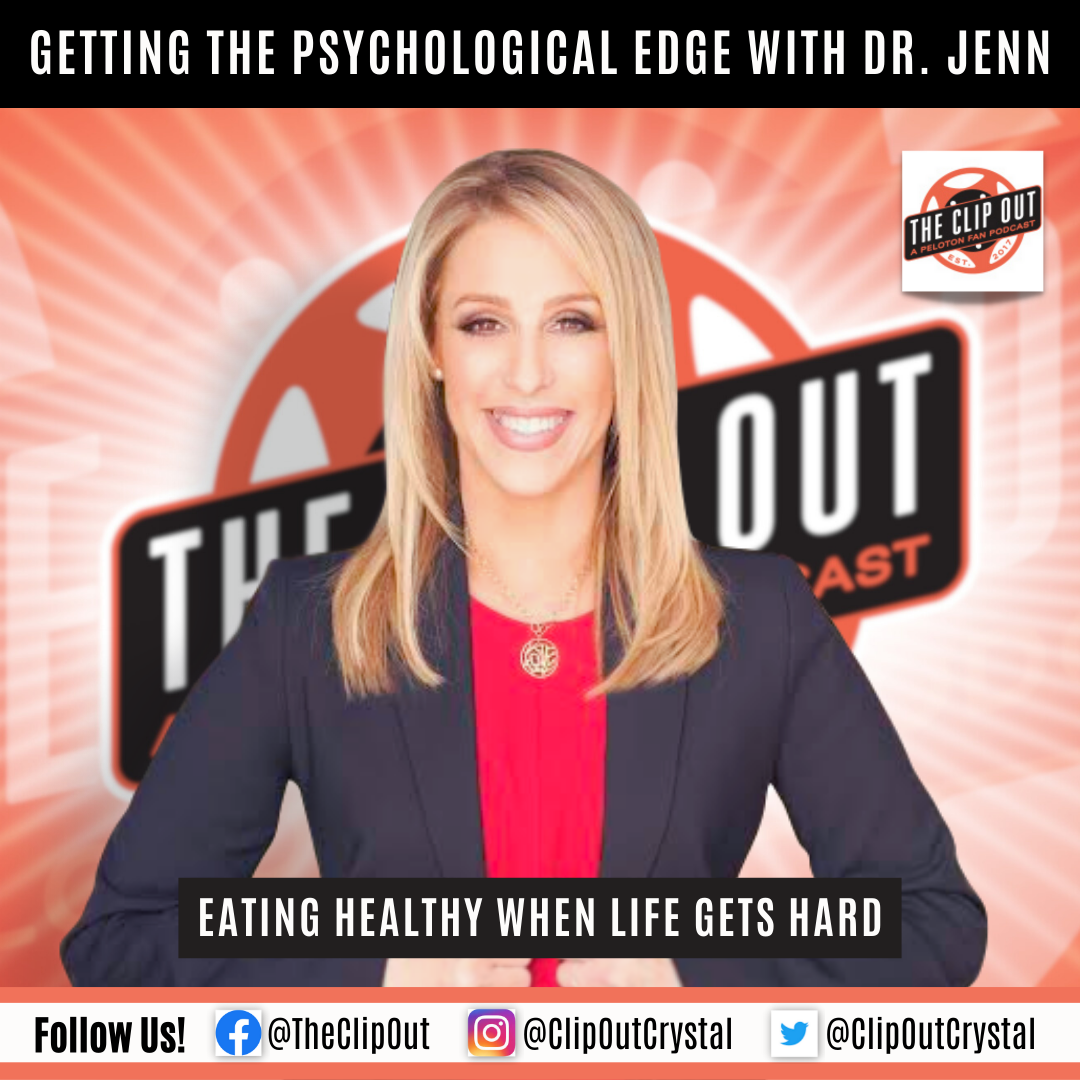 Dr. Jenn – Eating Healthy When Life Gets in the Way 
We recently received a question from a listener who deals with something we can all identify with – the struggle of being hungry and not having time to make a satisfying snack or meal.  And the struggle is real – this listener is a mom to twins who homeschools and also has two new puppies.  Wow, talk about a superwoman!
This listener is already an intuitive eater and she knows the importance of having a balanced meal with protein, fat, and carbs to keep her going. The problem is finding the time to put it all together.
Dr. Jenn had some thoughts for our listeners (doesn't she always?)  Her takeaways:
Have a stash of snacks on hand!  Something that you can open, eat and throw away the wrapper.  Think about protein bars, nuts, dried fruit, those kinds of things.  They're super convenient, tasty, and perfect for when you're on the go or even when you're just at home (things get hectic at home, too!)

What should these snacks be?  You can DIY it with some meal prep planning, or if it's in the budget, pre-made items from the grocery store can be a game changer.  Pre-cut veggies with hummus, a prepared salad, avocado rolls from Whole Foods – these kinds of options. These quick, easy and healthy foods are  a lifesaver.

Even if you don't have time to make a full meal with all the good stuff like carbs, protein, and fat, it's still important to have something to tide you over. That's where the quick snacks come in handy. My advice would be to come up with a list of ten snacks that you can grab and go. Then, make sure you have six of those snacks available each week. They'll keep you satisfied until you have the time to make a proper meal like a sandwich, salad, or pasta.
Being smart with meal prep and thinking ahead to grab healthy snacks on your next grocery run is the way to go.  And remember, even if you can't have a full-on meal, these snacks will keep you fueled and satisfied!
What do you reach for when you're looking for a quick, easy, and healthy snack?  We'd love to hear!  Leave us a comment!
See something in the Peloton Universe that you think we should know? Visit theclipout.com and click on Submit a Tip!
Tune in to The Clip Out on every Friday to hear Tom and Crystal's take on this and other hot Pelotopics. We're available on Apple Podcasts, Spotify, Google Podcasts, iHeart, TuneIn. Be sure and follow us so you never miss an episode. You can also find the show online on Facebook.com/TheClipOut. While you're there, like the page and join the group. Lastly, find us on our YouTube channel, YouTube.com/TheClipOut, where you can watch all of our shows.