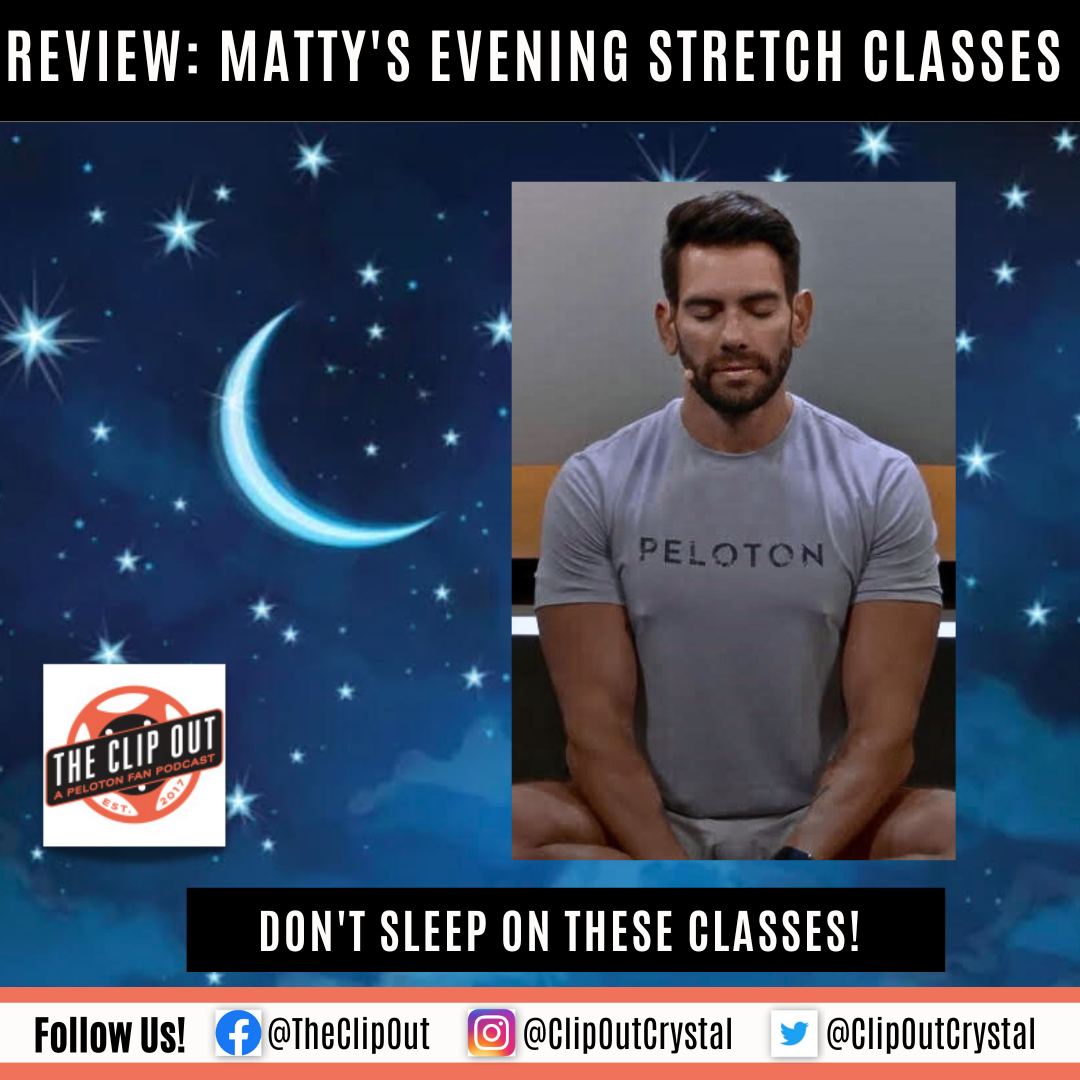 Don't Sleep On Matty's Evening Stretches (But You Might Be Sleeping Soon After)
Have you ever thought about doing a stretch before bedtime (you know it will make you feel great as you drift off to dreamland) but you really, really just want to crawl into bed?  Matty has solved your quandary with his evening stretches.  
These full-body stretches range from 15 – 20 minutes and are perfect for both stretching out and winding down.  Matty's voice is claiming, and he encourages you to actually be in bed while doing the stretches (occasionally he'll mention that a particular stretch might be a bit more effective if you're not in bed).  
The stretches are gentle yet effective, and Matty adds a nice meditative theme to each class, helping you to forget about the day's stressors and move softly into sleep and relaxation mode.  The music is a great mix of older and contemporary songs, all of which add to the relaxing mood of the classes. 
Peloton also offers three evening mobility classes by Matty, Hannah, and Mila (in German), which will also help your body recover and relax after a workout.
Check out these classes, linked below, and keep your eye open for more of them – they are a perfect way to end your day (and get your blue dot!)
Evening Stretch Classes
Evening Mobility Classes
May 2, 2023 (Mila)
May 2, 2023 (Matty)
November 23, 2022 (Hannah)