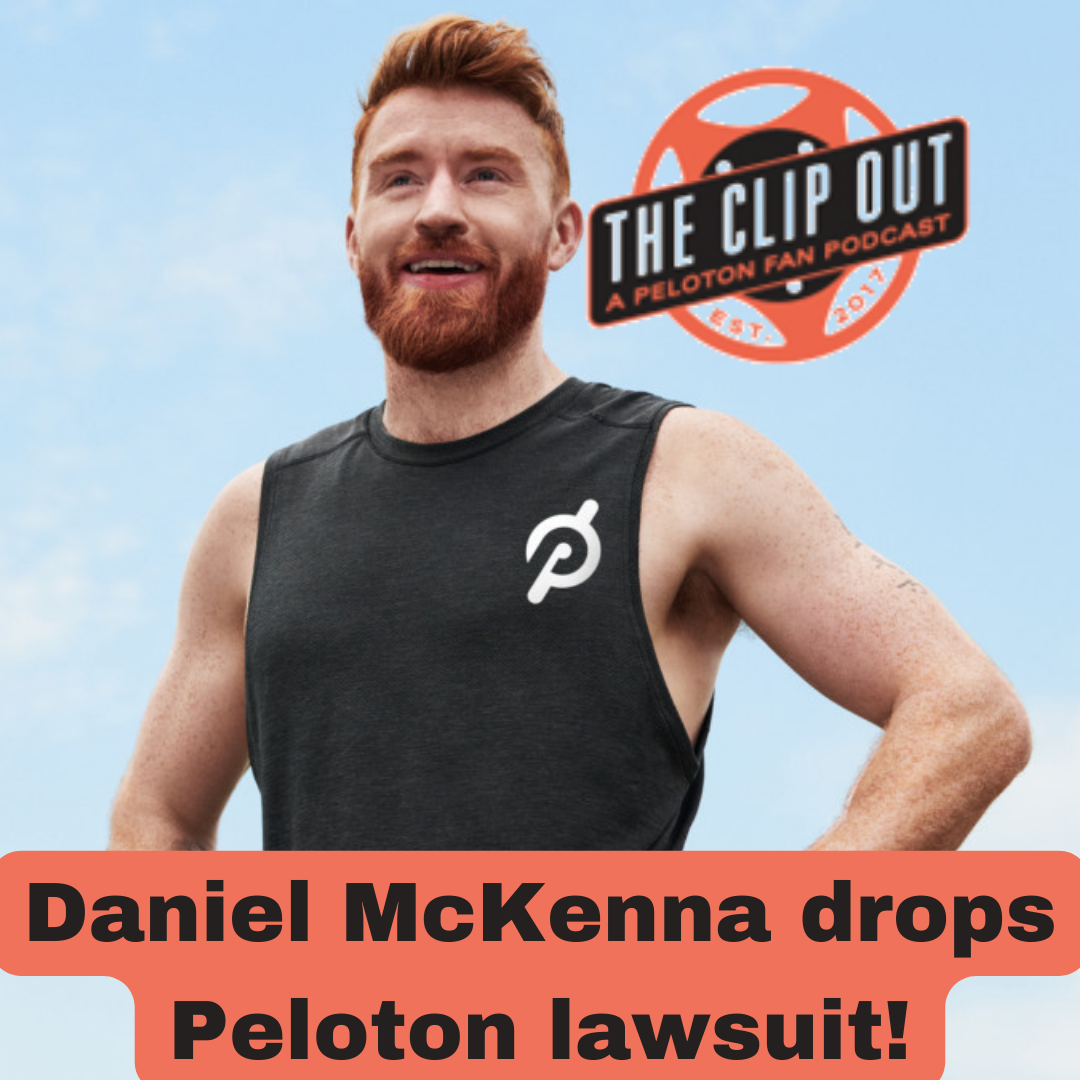 Daniel McKenna withdraws lawsuit… And Peloton withdraws his classes
According to Peloton Sr. VP Global Communications Ben Boyd, former instructor Daniel McKenna has dropped his lawsuit against Peloton and its Chief Content Officer, Jennifer Cotter. As we shared in October, Daniel sued Peloton for wrongful termination, discrimination, harassment, and retaliation. The complaint painted a very sad picture of Daniel's last weeks at Peloton.
Per Boyd this morning: "Peloton is pleased to report Daniel McKenna withdrew and dismissed his lawsuit against Peloton and Jen Cotter, with prejudice, earlier today, Friday, December 2, 2022." It's important to note that to withdraw and dismiss the lawsuit with prejudice means that Daniel will not be able to take the claims back to court in any future filings.
Boyd also expressed that Peloton and Jen Cotter absolutely deny all of the claims in the suit: "We were extremely saddened and surprised by the original news of the filing. To be clear – Peloton and Jen vehemently denied, and intended to vigorously defend against, the allegations. Fortunately, there will be no need for that. Peloton's focus continues to be empowering our Members to be the best version of themselves anywhere, anytime."
One less lawsuit seems to be good news for Peloton. Unfortunately for members, it also means Peloton has purged all of Daniel's classes as of today. We have seen classes purged with other instructor departures, but this is no doubt a sad day for Daniel's Irish Yanks. We wish Daniel all the best in his next chapter, even if that means he's not in ours.
Please note that it takes a while for changes in the system to show to all users.  Therefore, some people might still see Daniel's classes.  However, myself and others are now seeing they can no longer search for Daniel's classes.  (Image below.)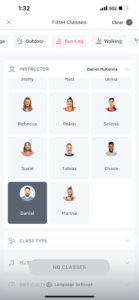 Tune in to The Clip Out on Friday, Dec. 9, to hear Tom and Crystal's take on this and other hot Pelotopics. We're available on Apple Podcasts, Spotify, Google Podcasts, iHeart, TuneIn. Be sure and follow us so you never miss an episode. You can also find the show online on Facebook.com/TheClipOut. While you're there, like the page and join the group. Lastly, find us on our YouTube channel, YouTube.com/TheClipOut, where you can watch all of our shows.
Written By: Darci Bolger