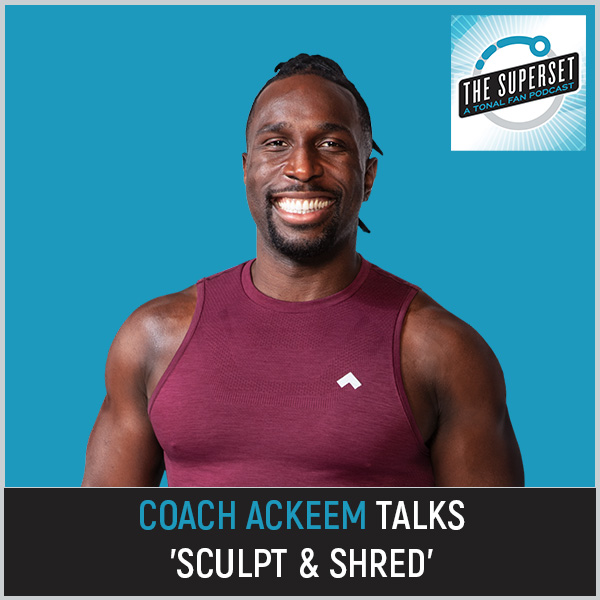 Coach Ackeem Talks 'Sculpt & Shred'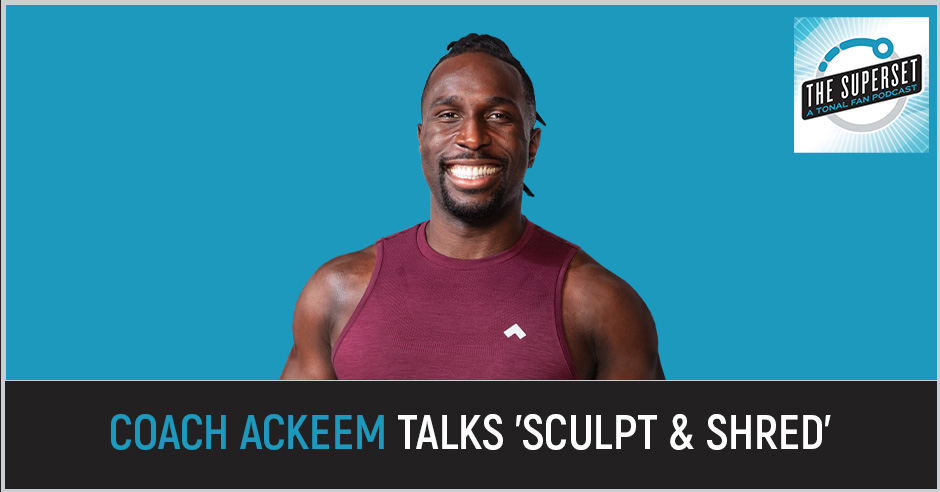 Tonal's new CEO has a message for the community.
The OTC hits 50,000 members.
The Gear Shop has been updated.
Tonal makes Mashable's list of best "mirror fitness" devices.
The May community challenge has begun.
New Custom by Tonal workouts are here.
Past guest Travis Gaertner was featured on the Tonal blog.
All this plus our interview with Coach Ackeem.
—
Watch the episode here
Listen to the podcast here
Coach Ackeem Talks 'Sculpt & Shred'
Welcome to episode 49.
We should probably talk a little bit about the fact that you ran in Big Sur but walked in Big Sur not to disparage you. You're the first one to point that out whenever anyone says that. You always are very self-conscious about that.
For anybody who's braving YouTube, I look pretty terrible because I put zero makeup on. I'm going to go to a massage directly after doing this episode.
I'm surprised you could walk with the way your feet are so blistered. It is bad.
In some ways, it's worse than when I did the entire marathon on my treadmill because these are on the bottom of my feet and the ones with the treadmill were on the side so I could still walk. They looked awful. I couldn't put them in shoes but I could still get around. These are on the bottom of my feet.
It's more blister than a foot.
Every time I walk, it hurts.
There's no sneaking up on people. Your days as a ninja are over.
12 weeks to the day after being hit by a car, I did that walk in 21 miles. I'm very proud of myself.
We should say with the strongest headwinds in the history of Big Sur, 25-mile-an-hour headwinds.
It was all over the newspapers in Big Sur because it was so bad. At one point, we were going around a mountain and I thought I was going to be thrown right off of it. It was tough. Dr. Jenn went with us and was doing the walk too. She was on her way back. She said that she was on the plane with somebody who has done Big Sur every year and they were a full hour of slow work in 2023 because of the wind. Isn't that crazy? Dr. Jenn turned that into, "I wonder how much faster we could have been without the wind. Let's do it again." I was like, "We're not planning anything until my feet stop being blistery."
You're like, "How do I get my cell phone to make a dial tone noise?" That's something kids will never know, the whole sound when you're hanging up somebody. When that happens in shows, they have to wonder. Sometimes you'll see it in a show because they don't know what else to do to signify someone else that's hung up. Someone will hang up a cell phone and then the person on the other end gets a dial tone. I'm like, "When is the last time you've heard a dial tone? It's not a thing anymore." Congratulations and well done.
Thank you.
If anyone's curious, I didn't do any of it.
Tom was an incredible support person. He got me custom BibBoards with The Clip Out logo on them. Not only for me but the two people I was walking with. He was at the finish line and filmed me coming over the finish line. Not all spouses do that and it meant a lot to me that you did so thank you.
You're welcome. What pre-tell do you have on this episode?
I'm excited because we have an interview with Coach Ackeem and we are going to talk all about two new programs he has coming up and lots of fun stuff. Plus, we have a lot of Tonal news like the new Tonal CEO and also a Krystal. She sent out a message and we're going to talk about that. Also, celebrations, what's going on with the Gear Shop and some other things that are in the news as well.
Before all that, shameless plugs, don't forget that we're available on Apple Podcasts, Spotify, Google and iHeart. Tune in. Wherever you find a podcast, you can find us. While you're there, be sure and follow us so you never miss an episode. Maybe leave us a review. That's always helpful and we greatly appreciate it. You can also find us on Facebook at Facebook.com/SupersetPodcast. You can watch these episodes in their entirety on our YouTube channel, YouTube.com/TheClipOut, which is the name of our other show but these episodes live there as well. There's all that. Let's dig in. Shall we?
We shall.
Not too long before doing this episode, the new CEO of Tonal, Krystal Zell, put out an email to all Tonal members. I know that because it says, "Dear Tonal member."
She talks about the fact that she's going to be working closely with Aly Orady and I'm glad to see that. They're going to be focused on developing product features and dynamic workouts that leverage coaches. We're wondering, "What is that exactly going to be?" There are new formats and more content from featured coaches. They gave the example of Tony Horton. That means more Tony Horton is coming. Also, industry-leading performance and sport nutrition professionals like Stacy Sims. We could be seeing more Stacy Sims.
Also, Brad Schoenfeld, which is exciting because that means hypertrophy. He is the king of hypertrophy and that's coming in the future. Krystal will be participating in a Tonal talk within the Tonal community to address consistent themes and questions she has seen that have been raised by the members. The date and time will be announced. I'm looking forward to this. I can't wait to see how she responds to members. It is no secret that a lot of people are upset about the fact that the original West Coast coaches were gone. A lot of people feel like Tonal needs to address that directly. I don't know whether they will or not.
You also have to wonder at this point, "We've brought them all back," but what will stop people from saying it? At some point, it does not get in your way.
It's very clear that people aren't going to get their way at this point but I also can't help but wonder. Here's why things happened the way they did. That's the last bit of hope that people are holding out that they'll at least have an explanation. Other than financial reasons, I don't think they're going to get one but I'm curious to see if I'm wrong.
The OTC hit 50,000 members.
What's going on with this is that in the OTC on May 3rd, 2023 at 7:00 PM Eastern, there's going to be a celebration with gains and all kinds of other things happening. We want to make sure that we point that out because that's cool. It's nice to have something to celebrate. Tom, I realized that I was wrong. Do you know what I was thinking? I was thinking of the 500 billion pounds or whatever we had lifted. That's what I was thinking had happened already in the past so I don't know when we hit 50,000 members. That's on me. Either way, we're celebrating 50,000 members in the OTC on May 3rd, 2023 at 7:00 PM Eastern.
There is an update in the Gear Shop.
People who've been following have noticed that the Gear Shop has been closed for a while. It is open again. However, Tonal has made the decision to move away from selling branded gear and focus on offering products that instead elevate your workout experience on Tonal so things like the T-Locks, which are going to be a pack of four, wide mount covers and accessory shelves. Those will be available in matte black, coffee oak and light-aged ash. My hope is that as time passes and financial viability has been restored, maybe this will come back because I enjoyed having the Tonal branded close. I hope that's able to come back at some point.
That's difficult to manage from an inventory standpoint because you have to have all these different sizes and then you never know what's popular until it's there for people to purchase. If you guessed wrong, you got a bunch of stuff sitting there.
Also, from the way of business works standpoint. Everything's not perfect in the financial world. Tonal has made it very clear that they're trying to get back to that. You want to always stay with what you know best. This is another stream of income. If you're not doing perfectly, it's probably not the best to keep another one.
Mashable put out a list of best fitness mirrors and Tonal made the list as well as they should.
Here are a couple of things about this. One, Tonal is not a mirror.
I feel like they were struggling with how to write this headline, especially when one of the products is called Mirror. It's a crappy headline to put out there because it implies that they're the leader and I don't think that that's accurate.
If it were, would Lululemon be looking to sell it? Here's the thing. It's not even truly a competitor to Tonal. You could use free weights if you want it. They do have classes that do free weights but other than that, it's not a strength device. Also, the Tempo studio and even the Form studio but I get why they would compare that. Tonal is different because it's focused on strength and then they also have other workouts that you can do. Its main purpose is to be strength. What was the one they said to avoid? I was curious about it. It was like, "Here are the things you should get or get rid of this one." I was curious which one came in as the avoidance.
The May community challenge is upon us.
It sure is. This one is going to be led by Tim Landicho. He will have had a Facebook Live event on May 2, 2023, Tuesday at 7:00 PM. It's going to be going over basic concepts like stress, simple tools for habit change and how to set yourself up mentally for success for those of you doing the 4-week Barbell Burner Challenge. That's what the name of it is. It's going to be focused on movement form, mobility and recovery. That's cool.
The other benefit of being able to go back and watch this if you don't get to watch it live is that since May is Mental Health Awareness month, they're going to be opening up to everybody in the community, not just the people who are doing the May community challenge. I'm glad to see that they are looking into stuff like that, mental health awareness and things that you can do, things to avoid stress and how to keep things under control when you are stressed.
There's a new set of custom by Tonal workouts for people to do customly.
They have a new set and these are from Coach Joe Rodonis. They are all muscle-building workouts in the Ultimate Series. You can find these and any of the Custom by Tonal Beta Workouts by going to explore the Workouts filter format and then selecting Custom by Tonal. I still have not got a chance to try these but I keep hearing glowing reviews that if you're looking for a workout that's focused on the chest, people are like, "This is the best chest workout on Tonal bar none." That's cool and I'm glad they have them because it's there all the time. It's an evergreen workout. It's great to pop in and do between programs. This is a good one to do so it's very cool.
I'll have to keep that in mind. I love my programs but sometimes if we're getting ready to go out of town or something and the program ends and we've got two days, I don't want to start a new program to then not be able to do it again for a week.
These will be perfect for you.
One of our past guests was featured on the Tonal blog.
Travis Gaertner was featured in the January member stories campaign. It's all about all the things he does on Tonal, how he uses it, what works, what doesn't and why it works. He is a pro-hand cyclist. People who are built like this amaze me. It will never not amaze me like, "I have this problem. I'm different from everybody else. Watch this, life. I will kick your butt." He does. He's incredible. If you watch this and you're not inspired to do something, I have no idea how to inspire you then. It's amazing to be like, "Adversity? That's nothing. Watch this."
—
Joining us via the magic of Zoom tube is your newest Tonal instructor, Ackeem Emmons.
I am the newest on the team. Thank you so much. It's a pleasure to meet you and see you.
It is a pleasure to have you here. I'm curious about what your background is in fitness and how you ended up at Tonal.
This is such a broad question. I feel like all of our careers are compounded. Let's start at the beginning. Extremely long story short, I started as a personal trainer, one-on-one. I started at Equinox. At Equinox, I broke the record for having the most sessions ever in a month. I did 235 sessions in a month and then it gave me the confidence to branch out on my own.
After going to Equinox and starting my business, I got picked up by another company called Aaptiv. Aaptiv was an audio-based training app where you simply plug in your headphones and the trainer would guide you through a workout. I thought it was a complete joke when I first heard about it but then when I had people all across the country and the world reaching out to me saying, "Thank you for training me yesterday while I was sleeping," I said, "This is pretty cool."
After that, I got into group fitness training. I moved to Denver during the pandemic. The company specialized in cardio and conditioning. It was very musically based. That was also a lot of fun. What brought me back to New York, which has been home for a long time, was Tonal as being one of the new instructors. In my career, I've done a little bit of everything, whether it's one-on-one or group fitness and whether it's virtual or in person. That's the short version of the long story.
Did they reach out to you? Was there a posting and you replied to them?
They were having auditions. Let's say that I didn't make it in the first round. We circled back afterward and I got a second chance or a second go at it and it went well. I came back home and felt like, "I know I am where I'm supposed to be." Tonal was home.
It reminds me of SNL auditions. There are so many SNL cast members that didn't get picked up the first time. You don't stop.
You got to remain consistent. I'm glad we came back around and made it happen. In this space, I feel like there are a lot of talented people. To have the opportunity is one that I don't take for granted. I love this company. I love being here. I don't feel like I work at all.
I also think it's a fascinating time in fitness in regards to I don't think people get into the career path of personal training thinking that you will become widely known in the way that you can with products like Peloton, Tonal and things like that.
I'm so glad you said that because this has been a ten-year journey. No one starts off saying, "I want to be a millionaire like that other trainer." It's not for the money. It's about passion if you're fine with doing it out of love. You want to take care of yourself but it comes from a place of true passion, desire and love for this field. I feel like I'm flourishing from the seeds that I planted years ago.
I'm curious. With Tonal, when you first went to go do the audition, you got into it. When did you get a chance to do your first workout? I'm curious if you had to choose an instructor. Did you do a custom workout? Tell us how that went.
The audition is nothing like the workout. Let's be honest. One of my very first workouts and introduction officially was with Woody. She showed me the ropes in person and then it was like, "Now you have to experience it from the user's point of view." I was like, "I've been lifting forever and a day. This is easy." I hit that little button and the weight goes into my head. The time is not slower. The way that they were able to create or duplicate the sensation of having weights in that huge iPad over there is mind-blowing.
Secondly, it holds you accountable. I'm notorious for it. When I'm training by myself, I may miscount and do a little bit less than I was supposed to. I may grab a lighter weight because my body's talking to me and I'm listening. There's no way you can hide on that machine. There's no way to go. When I was tracking my rest, the time and the sets, it was an efficient workout whether I liked it or not. I was pleasantly surprised. There was a learning curve to the Tonalverse, which is what we like to call it. I don't care how long you've been training. This is a different world within itself. It was phenomenal. Woody kicked my butt. I still have a little PTSD every time I see her. I'm like, "You stay over there."
She's so sweet and pleasant. She smiles as she kicks your ass. It's the sweetest smile.
She is like a little box of muscle. There's a lot in there.
When you talk about not having to count your reps and things like that, I've never worked out anything other than a Tonal.
The hardest part of working out is showing up.
Click To Tweet
He didn't start working out at all until he was 50 years old.
First of all, you're ruined. If that's your first exposure, it's all downhill from here. That is amazing. Counting your reps is a pretty big deal and also picking your weight.
There are times when I'm doing the route and I'm like, "I got to be at fifteen by now." I turn around and I'm seven. I'm like, "Is that metric counting you're doing over there?"
You're ruined. There is no place to hide. You had that freedom to not have to think about that. The hardest part about showing up is simply showing up. I did the hard part. Let the rest be easy. Count on me, guide me and take me through this.
I can't imagine the flow charts people had to keep.
There are little diaries where you're like, "I did fifteen last week. I had this many pounds. Now, I got to add pounds. Do I add by five?"
I don't need homework.
I always stunk at weightlifting when I would try it because I was never consistent. I'd tried it and it was too overwhelming. It was too much. I was like, "I don't know what I'm doing." I would always give up. What is your favorite part of being a coach at Tonal?
My favorite part about being a coach at Tonal is being a part of the future. It's being a part of the next wave. This industry is forever evolving and changing. It's very different from the days of the notepads on the football field or doing cardio. It is a future in the sense of it being an extension of you. As you guys both have trained on Tonal, it is one machine but it is a different experience for both of you.
Ideally, as a trainer and someone passionate about this field, you want to train as many people as you can as often as you can. I've got the best sidekick or colleague in the world. I feel like the possibilities are endless as far as how much you can help people, how many people and how well. The best part of being a coach at Tonal is being a part of the evolution.
You have a workout challenge coming up. I believe it is the first-ever summer challenge. Tell us about that.
I would love to take full credit for this very first-ever summer challenge. To be honest with you guys, it's a combination. There's a group effort with a lot of the coaches on the team. It's 4 days a week and over the course of 4 weeks. We have an upper body portion and also a lower body portion. Both of them are separate. You can do both of them to complement one another, whatever your goals are or whatever your focus may be. It is a lot of fun.
With the variety of coaches, you'll never get bored. You'll never feel like you're watching the same show every day. We all use the same machine. We have the same library of moves. The way that we introduce it and the way that we apply it is going to be very unique to who we are. You're going to get Woody on some days and Joe on another. You're going to get Sergeant D on another day. There is some crazy guy named Ackeem that they hired, which I don't understand why.
At a level, it's also intermediate. The beauty of being intermediate is that no one gets left out. If you are advanced, you can either increase the weight or the time. You can even modify some movements. If you are a beginner, you can go at your pace and modify as well. This being our very first-ever summer shred program, it is a cool opportunity to meet the coaches and kick it up a notch.
As far as the timing goes, we're off the cusp of that New Year's resolution. We're in that first quarter of 2023. How do we keep that momentum going? Here's another program that you can add to it. If you're like, "I haven't worked out all year. Ackeem, this is the season. What do I do?" At Tonal, we've got you. We have this great one-week challenge, which comes out on June 5th, 2023. It's at the perfect time with the perfect partners. It's something that we're excited about.
I hear it's called Four Week Sculpt and Shred. Is that accurate?
Absolutely.
I heard you saying things I'm not familiar with in Tonalverse. When you're saying there are multiple instructors, I get that. That makes sense to me. You mentioned something that there's going to be upper-body focus or lower-body focus. Tell me more about how it's structured.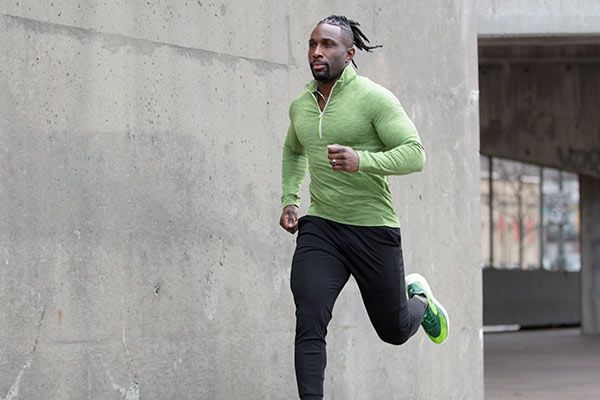 They're separate. We have a lower body sculpt portion and then an upper body shred portion. One of the modalities that we use is German body composition training where we go upper body and then lower body. We don't want to continue to the point where we cannot move or accomplish the move or the exercise. With that application, we are keeping your heart rate up while still strengthening your muscles at the same time. We also spend a lot of time in the hypertrophy zone whereas the reps are higher. This way, you're not super fatigued right out the gate but we are building that muscle endurance and coping with every rep.
Does that mean that within one day's workout, you're toggling back and forth between lower and upper? It's not 1 day of lower and 1 day of upper?
In that, there'll be a main focus. Think of it as an active recovery. Even though it may be a lower body day, we're going to squeeze in some bent-over rows. This way, your lower body gets to rest but we're still keeping that heart rate up because you're still training in real time. If we were to bring in our ratios, like 70/30, we're doing 70% focus on the lower body. Those are the hamstrings, glutes and posterior chain. That's why you have that bent-over row for all of those muscles in the back. Whereas on an upper body day, we might squeeze in thumb jumping squats to give your upper body that rest. Therefore, you can do the next exercise but right here, we're still keeping that heart rate up and allowing you to still train in real-time.
Germans are all about efficiency.
They make great cars and bodies.
How many days a week is it? Is it four days a week for these?
It's going to be 4 days a week for 4 weeks.
This is good for all levels. Is there anybody that should not participate in this workout challenge or everybody should participate in this challenge?
Everyone should participate in this challenge. Let's be honest too. Oftentimes, we do what we want to do rather than what we have to do. We talked about that 70/30 split. You may be biased toward training your upper body. You're like, "Is it leg day again? I'll do it tomorrow." You can't hide. It keeps you on track. It gives you that guidance. In this way, we are covering all bases.
I do think that this is for everyone. It gets you out of your way. It gets you out of your groove and gives you the opportunity to train. We want you to train hard so you can play hard. This is the season to go outside, have a great time and live your life. The best way to live the life that we have is to be healthy. That's the beauty of this program. It is for everyone being on an intermediate level.
That's one of the things that, for me anyway, helps me. If I was doing this without Tonal, I would do things like skip leg day. When it's the next day in the program, there's too much shame in hitting skip. I can't bring myself to do it whereas if I'm going to a gym by myself, I could be like, "I did do that. I'm okay."
Nobody knows.
You're an honest man. We appreciate you. A lot of TLC goes into each one of these workouts so please go ahead and do your leg day. We talked about having that option or autonomy. Sometimes, it's too much. Tonal holds you accountable every step of the way.
I love that they hold you accountable. I want to clarify for people. This is going to launch on June 5th, 2023, right?
Yes, it is live on the train on June 5th, 2023. Tap in.
I remember hearing from a little birdie at Tonal that there is going to be a special offer starting soon. It was that if you order your Tonal, you get free delivery and installation. You don't even have to enter a coupon code to get that. If you order starting, I believe it was May 1st through May 22nd, 2023, automatically, you get that free delivery and installation. If you were to order right away, you could get it in time to do this challenge with you. How amazing would that be?
We are trying to make it easy for anyone and everyone even if you don't have a Tonal. To reiterate, from May 1st to May 22nd, 2023, it is free delivery and we get it installed. Your first workout could be this new program. You're in time.
For the readers, get a new Tonal.
The best way to live life is to be healthy.
Click To Tweet
It's the gift that keeps on giving in the long-term. It's Christmas in the middle of spring. Let's go.
You have another program that's getting ready to launch on May 8th, 2023, correct?
Yes. You guys did your homework. I like it. Heavy Hiitters is what we like to call it. We have the Heavy Hiitters program. It's a challenge. It's a lot of fun and here's why. It's going to be four days a week. We are going on two days and then you get a rest day. We go on another 2 days and then you get 2 rest days. If you're starting on a Monday, you train Monday and Tuesday and you're off for Wednesday. You come back again Thursday and Friday and then enjoy your weekend. Let's do it again for four weeks.
In the program, you're going to see certain things like wave loading. When it comes to strength training, there's a difference. We talked about hypertrophy earlier. When it comes to strength training, you're going to be exploring the lower rep ranges, first and foremost. That is anywhere from 5 to 8 reps. Our bodies are built to adapt. There has always been the classic 5×5. With wave loading, we're going to go with high reps and then low reps. We're staying in that rep range so this way, you are constantly having to put in that concerted effort for you to not get comfortable and not to adapt 1,000%. We are keeping you in that wave to keep you growing and building throughout the program.
Another one that we use is a pyramid as well. I like this a lot because I'm a glutton for punishment. Bear with me here. There are a lot of numbers I am going to throw your way. Imagine the rep scheme goes 5 reps, 10 reps and 15 reps and then it goes back to 10 and 5. This is the biggest pyramid that I did not sign up for. The beauty of that is that the weight does not remain consistent. In that lower rep range, you're going to have the heavier weight and as we increase, we drop the weight in.
In theory, it may seem that it's easier but you're still staying at that threshold where you're getting out of your comfort zone. Even though we're decreasing the wave, we're increasing the reps. At the same time, we're building strength and muscle endurance. This is a beautiful method to the madness. Hiitters is spelled with two I's because we incorporate some high intensity as well. Within the 4 days, you have 2 days of strength training and 2 days of high-intensity training.
It's the worst of both worlds.
I didn't want to lead with that. I was trying to stay away from that but it is the best of both worlds. We try to cover all bases and try to make us the strongest athletes that we can be. If you are biased in your strength training that you only lift heavy and you don't do the conditioning or high intensity, you can't hide on our watch. We got you.
Even though those are super challenging, that's what I love about Tonal. You don't have to think about it. As members, we get to show up and do the work. As long as you do the work, you're going to see the results. That's the best part.
I like not thinking. I'm a fan.
We talked about German body composition, hypertrophy and these rep ranges. There's so much science and a method to the madness of every single program and workout that we do. These are things that we would probably never think of. We understand 3 sets of 10. We understand 5×5. As humans, we are built to adapt.
That's why a lot of people stop training sometimes. It's because it isn't mentally stimulating, we are a little bored and we want to do the same thing again for the 28th day in a row. Applying that variety but still having a method to the madness is key. Even to circle back, what do I love about being at Tonal? Tonal is the level of creativity and evolution. It is the gift that keeps on giving.
On that note, what did you like most about creating this specific program?
The people that I've trained, when they think of Ackeem, they think of cardio or high intensity. What was fun and challenging about this was switching gears into that strength space. It was coaching to that lower rep range and getting people that are comfortable to be uncomfortable. It's very easy for us to knock out a lot of reps or use lighter weights. It could be a little intimidating to lift. If you're telling me, "I can only lift this five times," or, "I only should lift this five times," that's an uncomfortable weight. That's uncharted territory for a lot of people. I had a lot of fun ushering those into this new strength space. That's what I loved about creating this program.
What about taking different tonal programs back to back? We've got Heavy Hiitters. Would it make sense to do another program right after that or before it? Do you need to take recovery after this type of program?
I'm glad you mentioned the word recovery because you noticed that a lot of these programs are either 4 times a week, sometimes 5 and sometimes 3. We also factor in those recovery days. We have mobility workouts. We have days where you do nothing because the body needs to rest to do its best. As far as doing these programs back to back, I'll break it down for you like this. Every building that we see has a similar foundation. That same theory applies to fitness. There's a similar foundation. Even though the builds might be different, at the end of the day, the foundation remains the same.
What we have is creating a calendar or consistency and a method to the madness so that every four weeks or every month, you have a new program that gets you excited and inspired. You're like, "This month, I'm going to be working on strength. This month, I'm going to be working on sculpting. This month, I'm going to be doing this." Even though it may seem like a variety, what are you doing consistently? You're training, getting outside of your comfort zone, lifting heavy weights, going through hypertrophy or working on your core. It's mobility. It's not, "Should we do programs back to back?" It's, "You should be doing programs back to back."
I only do programs. I don't do one-offs. It goes back to I don't like to think. I feel like if I come down to stare at that machine, I'm going to be like, "Do I want to do this or that? I'm going to spend twenty minutes doing that," and then I'm going to be like, "I don't have time." I like to go down, hit the button and go.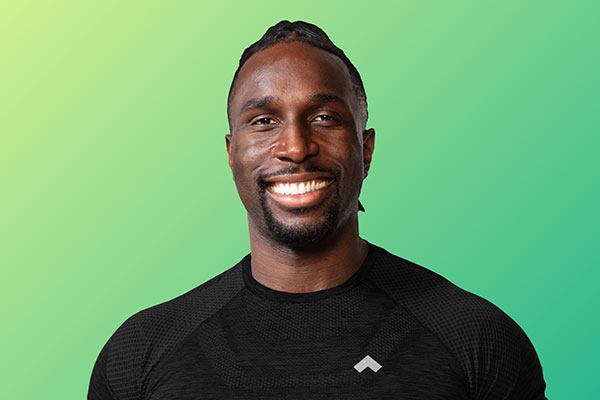 The second he finishes a program, he picks the next one so it's already ready to go when he walks down there.
It's so cool. We have our reoccurring bills, our lifestyle and all of these things that we do consistently where it becomes a part of our lifestyle. That's what these programs secretly are. It's building a Tonal lifestyle. It's four weeks. You set a goal. You know what you're doing. You're like, "Let's do it again. I feel good. I look even better. Let's keep up that moment."
I haven't heard that phrase before, "German body composition." I got to get me one of those. I'm more of a Hobbit body composition.
Lord of the Rings was a classic. You are on to something. The Hobbit is a desirable composition.
You are a salesman.
They have a second breakfast.
They're reliable. Everyone needs a hobbit in their life.
We're talking about how people love to get outside during the summer and do things. Do you have a favorite thing you're looking forward to in summer 2023 that you get to do?
I reinstated my city membership. In New York, real estate is not your best friend so I don't own a bike. I do love to be outside as much as possible. I'm the guy who's singing at the top of his lungs, riding a city bike down whatever avenue it may be. That is one of my favorite summer pastimes. If it's a scooter, a bike or anything like that, it is 2 birds, 1 stone. I get to stay in shape and be outside. That's a great time. My love as of 2022 has been pickleball. They opened up a lot of courts here in New York so let's go. That is what I'm looking forward to the most.
For those of us in flyover country, what is a city bike? Is that where you pay a fee and bikes are sitting around on the street corner?
No. I've seen those with the scooters. That's a crazy system. We have these docks in designated areas. You can open up the app on your phone and find the nearest dock to you. You simply scan the QR code and it unlocks the docks. You can then take out the bike. There are docks all over the city. Whether you're going 2 blocks, 10 blocks or 100 blocks, you can rent out a city bike for that moment.
That's cool. Although, I have to say New York City traffic is terrifying. I cannot believe that you feel confident. I see people do it when we're there. I'm always like, "How are you confident to do that?" There's so much traffic. I can't tell you how many times I've almost been hit by a bike because I'm getting out of a car. I don't look both ways before I get out of the car.
We're rebels in the bike lanes. Everyone in New York, it doesn't matter the day or the time. It's always like, "You're going somewhere and we're always late." With that being said, some people are going to break the rules. We have a lot of bike lanes here in the city to guarantee safety. Look twice, ring twice and have fun.
I love that you're safe. Thank you for being safe.
I read your bio. Were you hit by a vehicle? Am I getting that mixed up?
Yes.
Crystal was hit by a car.
That was when you were getting HIIT time. Are you okay?
Life is meant to be lived. Get rid of your fears.
Click To Tweet
I am. I'm very lucky. I broke my collarbone. I had a terrible road rash. You can still see a little bit of where it hit there.
It almost tore your ear off.
My ear was pretty awful. Besides that, there were three broken pieces in my spinal cord. It's the part that goes out, not the cord. It's the column.
They said they weren't important bones in your back. I was like, "I'm not a medical professional but I'm going to agree to disagree."
At that point, they were like, "You don't have any brain bleeds. Your spinal cord is fine." That's all I cared about at that point. I was like, "I'm going to be able to walk and live." Those were my two. You probably get that feeling and understand that. I was excited to talk to you about that because I feel like it's very difficult to understand the trauma involved. I am terrified of cars. When I picture you out there on a bike in New York, my heart starts pounding. I can't even imagine that you're out there on a bike when you got hit. How are you doing that?
I'll work backward because I have 100 questions for you too. The way that I'm able to do it is that after I got hit by a car, I had a different perspective on life altogether. I do firmly believe that life is meant to be lived. I can't live in fear. The first couple of times I got on a bike, I was nervous and anxious but I built up the confidence to where I'm like, "I can't wait to ride again." On the road after an incident like that, you can veer this way like, "I'm never going back outside. I'm looking both ways three times. I'm never riding a bike," or, "That happened. I'm still here."
Life is pretty short. It could be taken away. You never know what could happen. I'm going to live my life to the fullest until the very last day. If that's riding my bike to work and showing up sweaty, then they're going to have to buy me some deodorant because this is going to happen. That is how I'm still able to do it. I'm super careful.
I don't take any part of my life for granted. That's why I'm always in a great mood. If it's a busy day, a bad week or whatever the case may be, it shifts to my perspective. I'm probably one of the most positive people you'll ever meet in your life. It will be storming, raining or there's a leak in the ceiling and you're like, "Are you okay?" I'll be like, "Yes. It's getting a little sour. It's going to be extra clean tomorrow."
I appreciate you saying all that. Thank you. That's something I will try to incorporate. I had a traumatic experience when I was younger too where I focused on, "Life is super short." I feel like it has morphed in me of being like, "Life is short but also, I've never had anything that traumatic happen. I'm terrified it's going to happen again." That's where I am at the moment. Every time I cross the street, it's true panic every time I do it. It's tough. I'm hoping that gets better. I'm seeing a therapist, doing EMDR and all that kind of stuff. I'm hopeful that it gets better.
That chapter of my life was so long ago when I got hit by a car. Originally, I went to school for restaurant and hotel management. That was my passion. I always thought that one day, I will have my restaurant. I used to love getting people fat and drunk. That was my thing. We could have a great time. I'm always part of the celebration. It was after I got hit by a car that the shift and the career path happened. I was this positive, happy-go-lucky, if you may. It didn't happen overnight. Right after the accident, I was fearful and traumatized. Even crossing the street to go to PT felt like an adventure, if you may. That is a thing.
This is me so many years afterward with a new mindset, career and appreciation and lust for life. Take your time. Don't let anyone else rush your process, whether that's physically, emotionally or mentally. Crystal, I'm glad that you're still here. I know Tom is glad you're still here. This could have been a very different episode and time. There are so many silver linings. Life is short but it's quality over quantity. Let's live this thing to the fullest.
I'm curious. Did your love of fitness grow out of physical therapy or were you into fitness before that?
I have been running track and field my entire life. After college, it was more career-based. I was like, "I got to pay the bills. This is what I like to do." We start to do the things that we have to do. I never saw a career path for fitness or going to the Olympics wasn't on the agenda anymore. I was so dead set on the restaurant industry. I've been doing that for a very long time. I wanted to bring it to the next level.
After getting hit by a car, going to PT and getting the joy or gift of running taken away from you, it does something to you. You have a new level of appreciation for it when you can walk or run again. It shifted my perspective. It was at a time when there was no Tonal, Peloton or all of these apps. There wasn't that thing. We're getting deep.
I got into it because there are a lot of people who feel like they got dealt a hand. That's the game that they got to play. They're like, "I'm out of shape. I feel bad a lot of the time. This is the way that I have to live." What fitness showed me is that we all have the capability and possibility of change. That's powerful. Every day is a new opportunity. Sometimes, we don't understand the route. We don't know how to get there and where to begin. That's why you come to someone in a very vulnerable state and invest in a trainer. You invest in a piece of machine or some type of technology.
To ask for help is so hard for a lot of people. You're entrusting someone to take you out of the place where you are to take you to where you need to be. After PT and that experience, I feel like that Ackeem died and then this new one was born. He's a great guy. If I could change, do this, live like this, move like this and think like this, I can help a lot of other people do it too. We're capable of change. We only have one life. A lot of people are quietly unhappy, depressed, sad and insecure but that can change if you trust the process.
I love that. Thank you so much for sharing that.
I didn't think we were going to get there.
Take your time and do not let anyone rush your process, whether that's physical, emotional, or mental.
Click To Tweet
We sneaked up on you.
No problem. Crystal, you get hit by that car triggered this part. I'm glad that we got there though because it's so much bigger than the muscles and aesthetics. It's about life. To circle back to the summer program, this is the season where everyone, I feel like, universally is having a good time. We're going out there to do the things that we love. Oftentimes, fitness gets pushed to the wayside. You can't do anything whether it's work, life or fun if you're not healthy. You don't have to think about it. Show up, click on the program and live better.
I will also say, wrapping this up, is part of the reason she recuperated as quickly as she did precisely because of the frequency of her exercise. She had a headstart on recovery due to that.
Training builds bone density. It keeps you more conditioned. It all factors in. I hate to sound like it but training isn't an option. It's a necessity.
I agree. The older we get, the more we see the value in that. Strength training, in particular, will make you live longer and more mobile. It will help keep your weight in check. As we get older, all the studies show that you're going to gain weight if you don't actively work against it. Strength training is key.
It's a fine menu.
Ackeem, thank you so much for joining us. This has been a lot of fun. Before we let you go, let everybody know where they can find you in all the places.
My name is Ackeem Emmons AKA @AckDntStp on all platforms. I am the newest trainer and coach on Tonal. If you are curious, on the fence about it or intimidated, let me tell you this. Tonal is an extension of you. This isn't a compact gym to make you feel uncomfortable or beat you down so you can't get back up. We start with an assessment. Tonal gets to learn where you are.
Every workout, every day and everything that you ever do, we document it. With that data, we give you the next best workout and program. We go at your pace. It is understanding that life is life-ing. Things happen. You can also crank it up or bring it down. Understand that this trainer is designed for you. Crystal and Tom, you guys are rock stars. We got to chat after this. Stay tuned for the programs on June 5th, 2023, May 8th, 2023 and all of the above. Stay with it and don't stop. Thank you.
Thank you.
—
That brings this episode to a close but before we let you go, we should probably put a little asterisk on the conversation we had.
First of all, Coach Ackeem is amazing. What a great guy. We were talking about the Fast Track Challenge that is starting June 5th, 2023. Between May 2nd and May 22nd, 2023, you can get that automatic free delivery and setup from Tonal. You don't have to do anything. There's no code to put in but you cannot use our typical code for The Clip Out.
However, if you read this after May 22nd, 2023 and you're interested in getting a Tonal, then you can go use The Clip Out code. Put it in your cart and then you will be able to save $100 off of your purchase. If you have any questions about that, the 4-Week Fast Track or even the Heavy Hiitters program, we're happy to answer any of them. I know Coach Ackeem would be as well.
That brings this one to a close. Until next time. Where can people find you?
People can find me on Facebook, Facebook.com/CrystalDOKeefe, on Twitter and on the Tonal leaderboard, @ClipOutCrystal.
You can find me on Twitter, @RogerQBert or Facebook at Facebook.com/TomOKeefe. You can find the show online at Facebook.com/SupersetPodcast. Don't forget that you can watch all of these on YouTube at YouTube.com/TheClipOut. That's it for this one. Thanks for reading. Until next time, keep lifting.
Important Links
Love the show? Subscribe, rate, review, and share!
Join The Superset community today: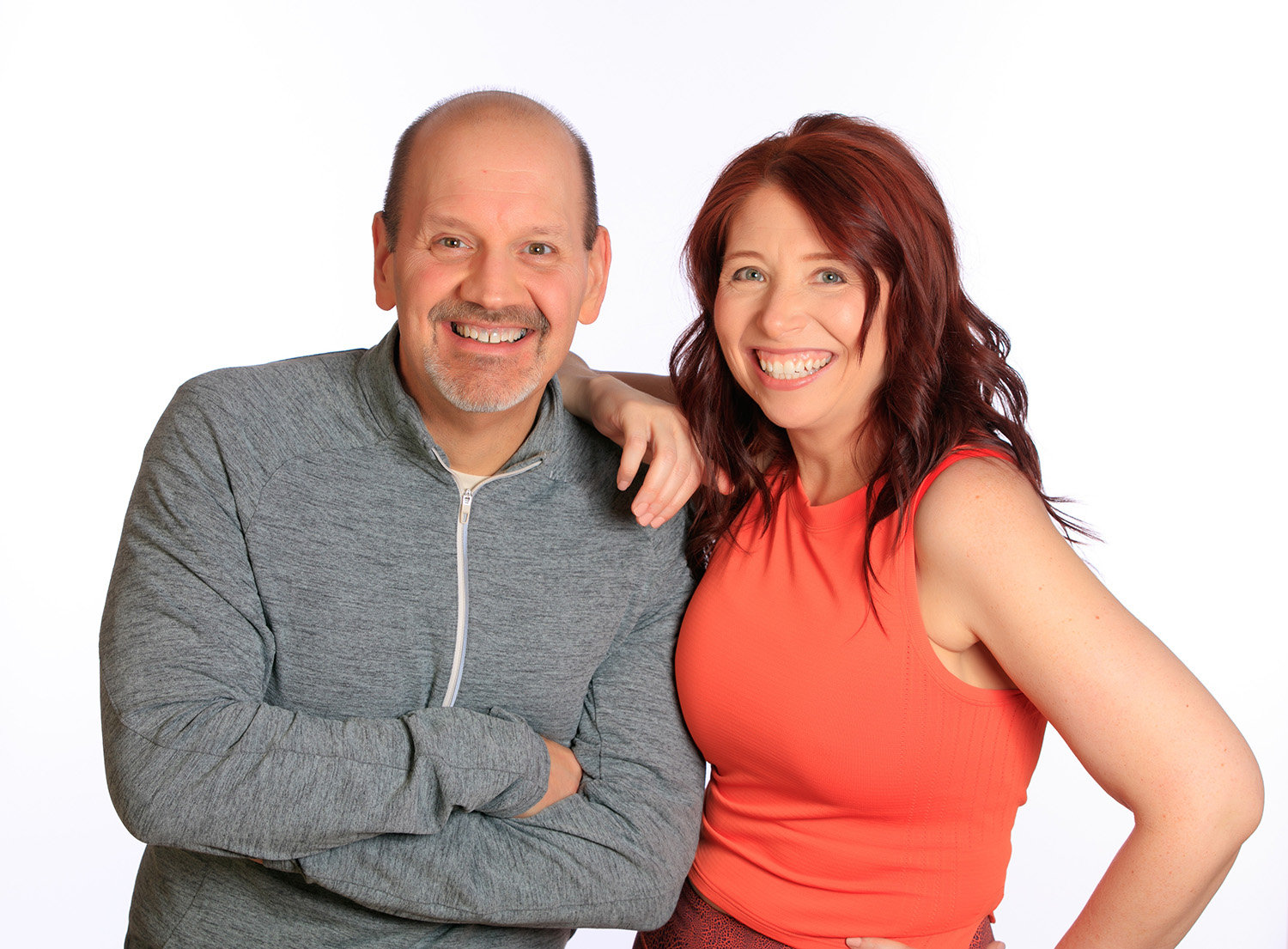 Subscribe
Keep up with all the Peloton news!