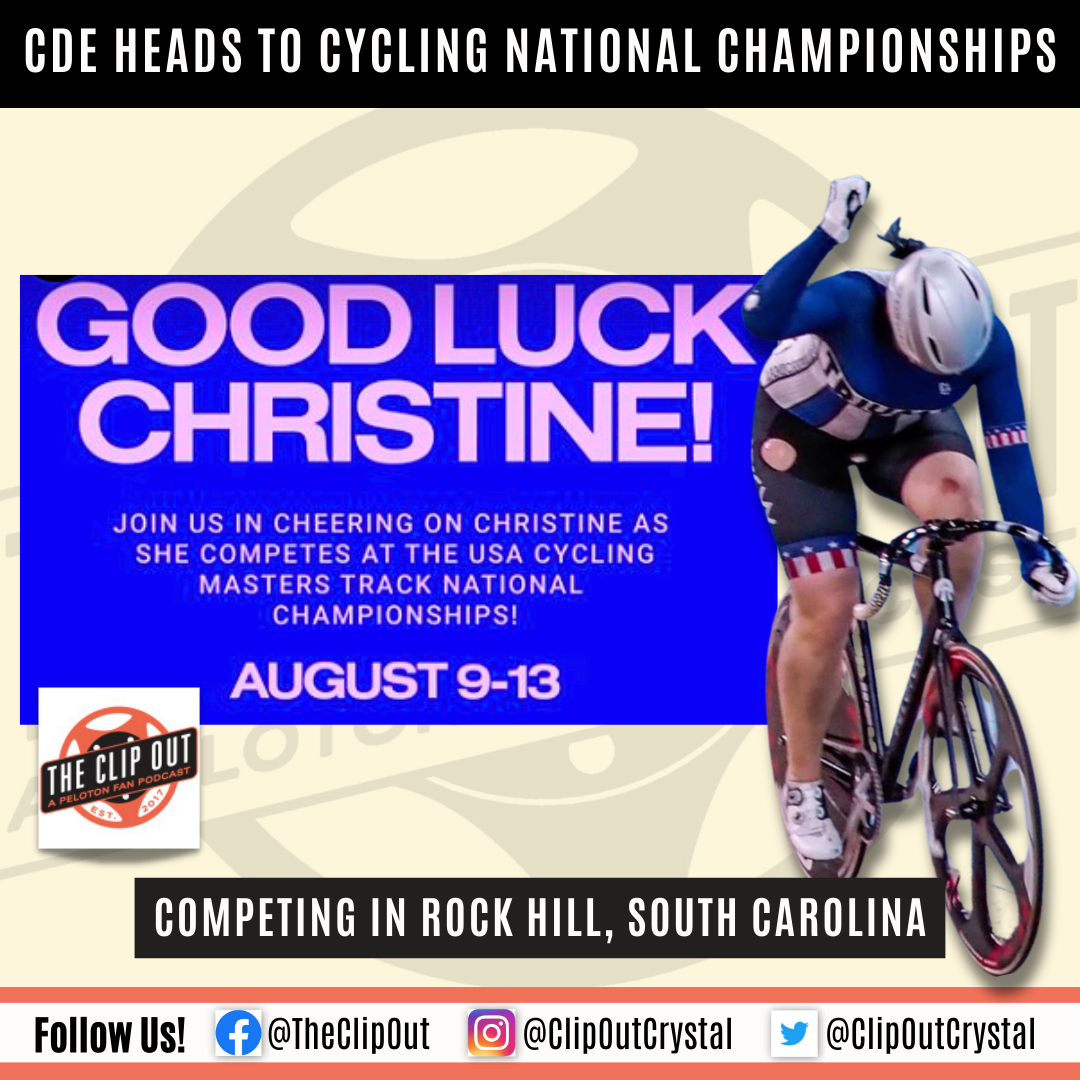 Christine D'Ercole Set to Race at 2023 Cycling Masters National Championships
Update:  Follow Christine's team live here. 
Christine D'Ercole is heading back to the USA Cycling Masters National Championships! After missing several races over the last year due to a severe injury, Christine is back on her bike and ready to take on the competition at the 2023 event in Rock Hill, South Carolina.
She Is, She Can, She Will, She Does
As an accomplished Peloton Cycling Instructor and a five-time National Champion, Christine has proven time and time again that she is a force to be reckoned with on the track. Her impressive track record speaks for itself, but it's her unwavering dedication, grit, and passion for the sport that truly sets her apart.
This year, Christine is more motivated than ever to make a comeback and take home some more gold medals. And we have every reason to believe that she will do just that. Her recent victories at the 2021 Masters Track National Championships, where she won five gold medals in the Points Race, Scratch Race, 2K Time Trial, Team Pursuit, and Team Sprint events, are a testament to her strength and perseverance.
A Thrilling Racing Venue
The Rock Hill Velodrome is the venue for this year's competition, and it's a fitting location for such an exciting event. With its 250m concrete oval track with 42.5 degree embankments in the corners and a 17 degree embankment on the front and back straights, this venue is renowned for its fast-paced racing and exhilarating atmosphere. And with Christine in the mix, we know we're in for some thrilling races.
Hands On Your Back, Christine!
So mark your calendars for August 9-13, and get ready to cheer on Christine D'Ercole as she takes on the best of the best at the USA Cycling Masters Track National Championships. We can't wait to see her back in action, doing what she does best – inspiring us all with her incredible talent and determination.