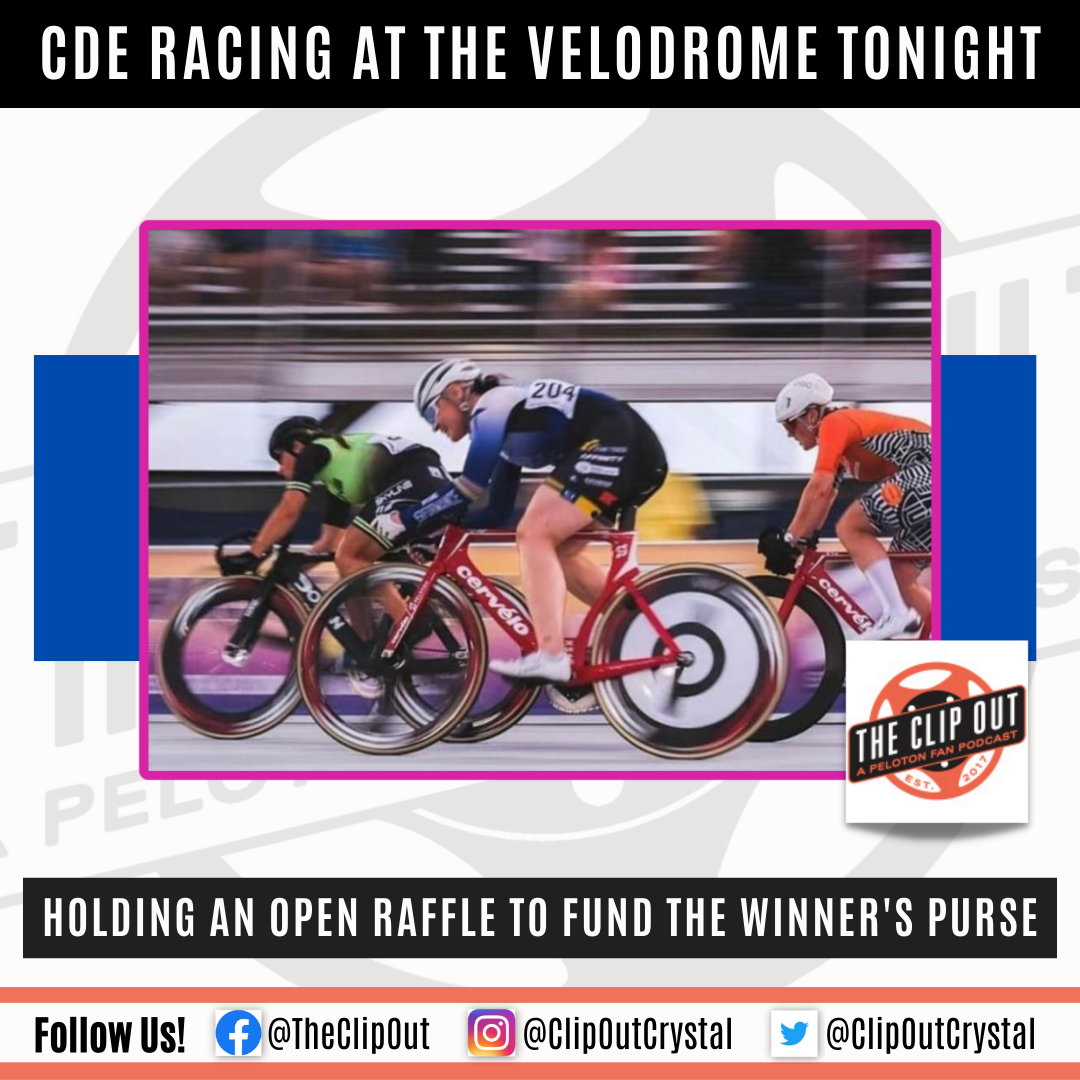 Christine D'Ercole Racing at the Velodrome Tonight
CDE is back in the Velodrome tonight, racing in the Nicole Reinhart Memorial.  In a recent post to her Instagram Stories, Christine mentioned that Nicole played a pivotal role in Christine's early racing career when she began racing with her in 1997.  
Racing With a Purpose
Nicole, a nine-time USA Cycling junior national champion and two-time US National Track racing champion, tragically lost her life at the age of 24 in 2000 during a 42-mile circuit race in Arlington, Massachusetts.  CDE is racing in her honor tonight and is helping to fund the $2000 purse prize for tonight's race via a raffle for a sterling silver pendant, plus an embossed journal with a personal message written by Christine to the winner.  Entrants do not have to be present to win and the winner will be announced at tonight's event.  At last count, CDE reports that she has raised nearly $4,000 and will be dividing the additional funds between Star Track NYC for Junior Nationals and Lewis Kopchak's Eagle Scout project to provide electricity to the infield with safe outlets.  
Raffle Info
If you would like to enter the raffle and help CDE raise even more money for these wonderful causes, there's still time!  Visit Christine's Instagram page and navigate to her Linktree in her bio, or just click here.  
Sending Out Our Good Wishes
In the fall of last year, Christine was involved in a really scary cycling accident and suffered multiple injuries, including a fractured collarbone, ribs and scapula.  We here at The Clip Out are very happy to see CDE back racing again and wish her the very best of luck at her event tonight!
See something in the Peloton Universe that you think we should know? Visit theclipout.com and click on Submit a Tip!
Tune in to The Clip Out every Friday to hear Tom and Crystal's take on this and other hot Pelotopics. We're available on Apple Podcasts, Spotify, Google Podcasts, iHeart, TuneIn. Be sure and follow us so you never miss an episode. You can also find the show online on Facebook.com/TheClipOut. While you're there, like the page and join the group. Lastly, find us on our YouTube channel, YouTube.com/TheClipOut, where you can watch all of our shows.