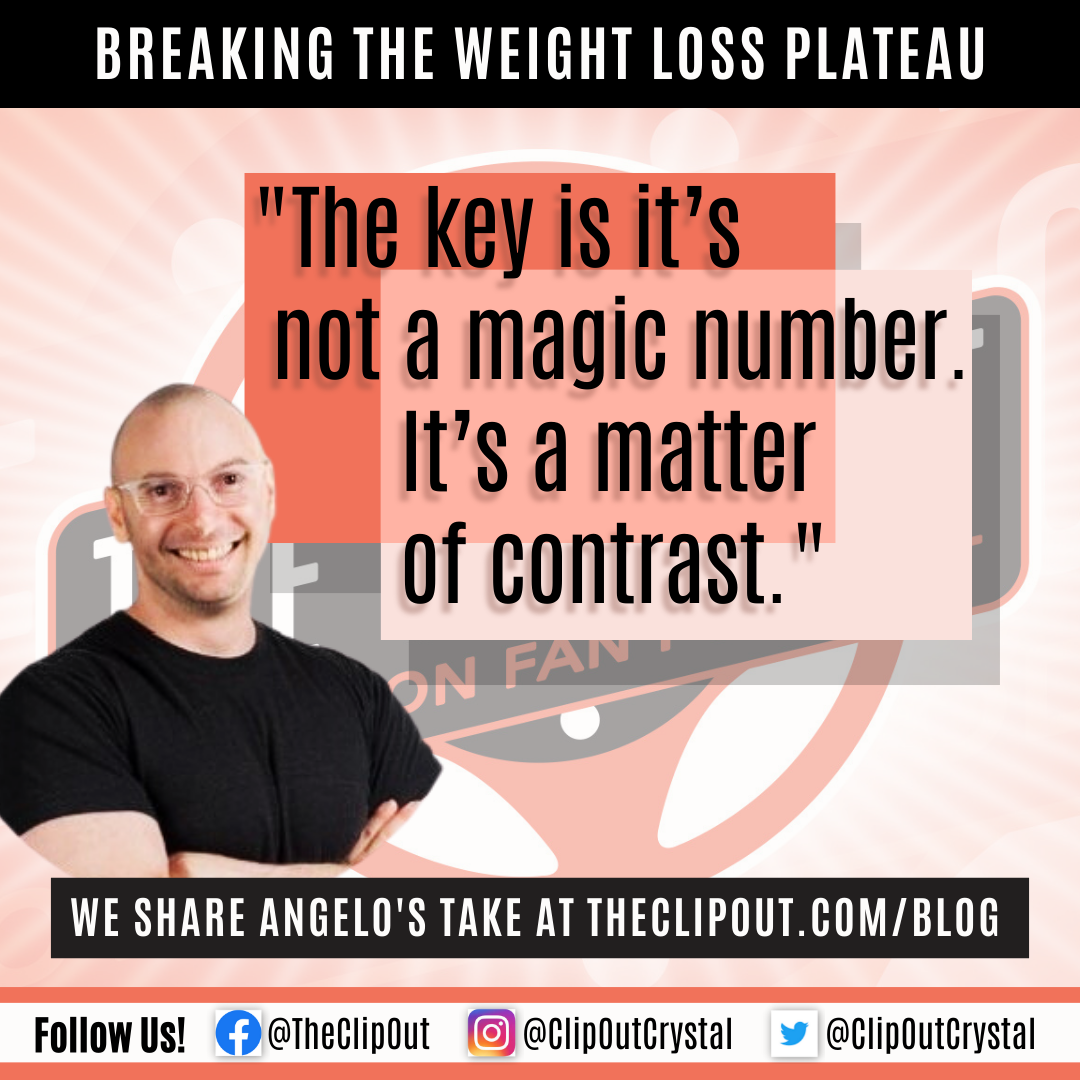 Breaking Through the Plateau: Tips from Angelo on Overcoming Weight Loss Plateaus
A listener here at The Clip Out recently had a question for Angelo from MetPro, and maybe you can identify! This listener says she has been working out consistently for over two years and is still struggling to lose weight.  She eats pretty well despite the occasional sweet tooth, and she is at a loss at what to do next about these weight loss plateaus.  
We know that so many of us find ourselves in the same situation.  Look no further, because Angelo has some solutions for you!
Understanding Homeostasis and Its Implications on Weight Loss
According to Angelo, the reason why you may be stuck at your current weight is due to homeostasis. Your body has acclimated to your current activity and metabolic rate, keeping you in maintenance mode. However, he says there are ways to leverage this and take you out of this plateau.
Optimizing Your Exercise Routine
One approach he suggests is to evaluate and optimize your exercise routine. Can you increase your total hours of exercise without being a drain on your time or ability to recover? Can you allocate your current exercise time in a way that gives you a bigger metabolic return? If weight loss is the goal, then it's important to specialize and optimize your exercise routine.
Evaluating Your Diet
The next step is to evaluate if there is room to decrease your caloric or carbohydrate intake without decreasing energy levels and making it unsustainable. You need to ensure that you are not always feeling hungry, and you need to pick the right foods to eat throughout the day. This includes eating enough protein and pairing the right carbs and proteins. 
Reconditioning Your Metabolism
If everything has been optimized and there is no margin left to change, it is possible to recondition your metabolism to help burn more calories. This includes eating more meals throughout the day, breaking exercise routines to maximize metabolic spikes, and systematically conditioning your body to adapt to a little more fat and carbs without gaining body weight. 
It is essential to create enough contrast in your diet and exercise routine to lose more weight.  Evaluate what tweaks can work for you, and don't give up on your weight loss goals!
Many thanks to Angelo from MetPro for joining us in The Clip Out studio again this week with his excellent advice!