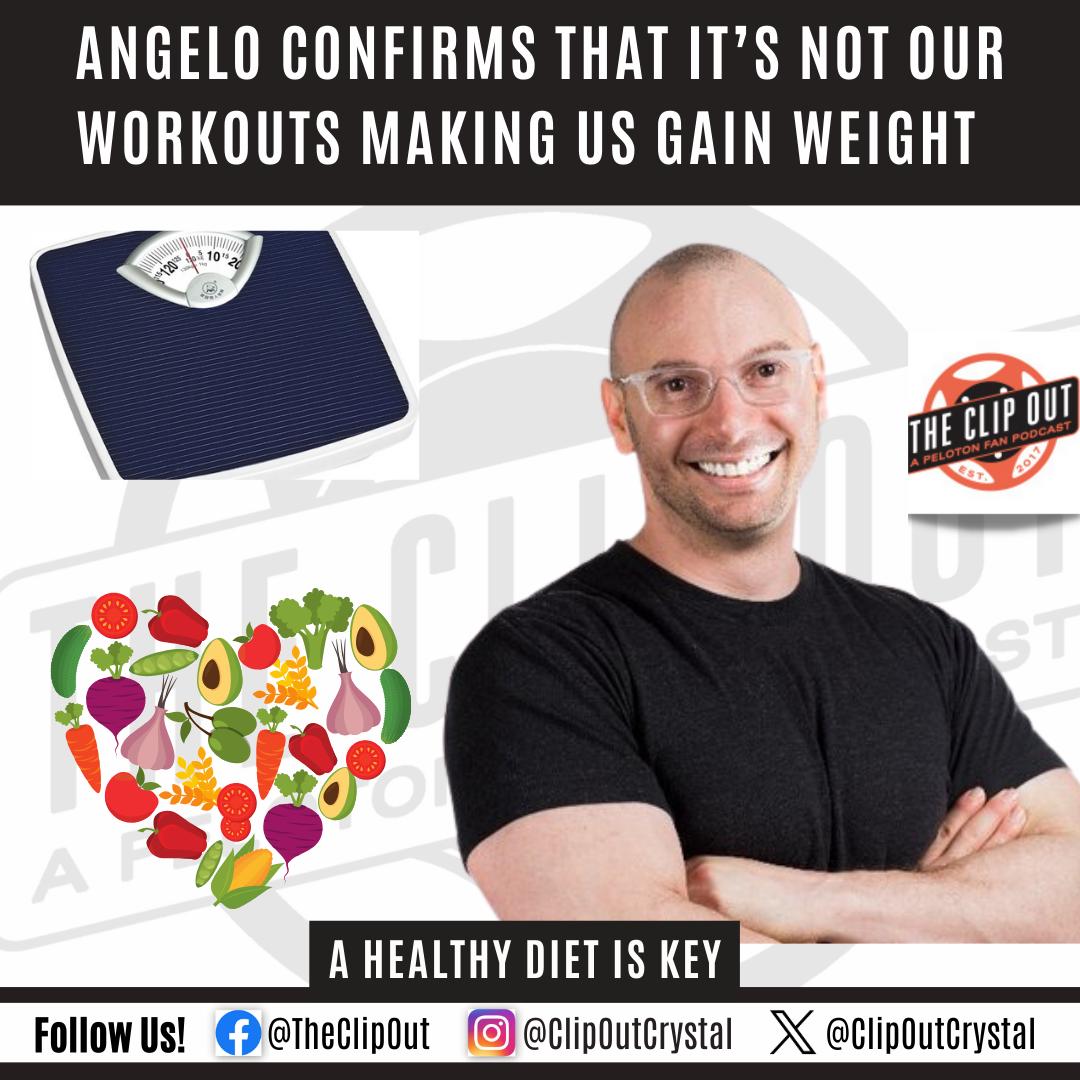 Angelo Tells Us How to Control Our Weight (and stop blaming our Peloton)
If you're a Peloton enthusiast like Portia Moore, it's easy to become frustrated with weight gain despite your workouts. Portia has gained 20 pounds since she started Peloton in 2018, and she's not sure how to handle this fact! She's aware that she's gained muscle, but the gain still gets to her emotionally. She even thought about decreasing her strength work or reevaluating her eating habits.
Exercise Rarely Causes Weight Gain
According to MetPro's Angelo Poli, it's essential to understand that while Peloton workouts can improve muscle development, exercise is rarely responsible for large amounts of weight gain. Angelo explains that if you've only gained a few pounds, that can be chalked up to muscle development. But if you've gained 20 pounds, then there's more going on than muscle gain.
Start Simple
Other factors that can contribute to weight gain include aging and changes to our eating habits. To address Portia's situation, Angelo suggests starting with simple changes to her eating habits. These changes could include prepping a mid-afternoon snack, consistently eating a healthy breakfast, and aiming for a healthy lunch too.
Add in Healthy Foods
Before starting to eliminate unhealthy foods from your diet, Angelo recommends adding healthy foods first. Once you've added healthy foods, you might see a natural decrease in your sugar intake and other unhealthy foods. If that doesn't help, then Angelo suggests talking to a personal trainer or nutritionist to develop a structured program to help you reach your goal.
Embrace Healthy Eating 
Ultimately,  it's crucial to understand the larger picture of healthy living to address Portia's situation. Peloton can certainly help with muscle development- especially in the lower body- but weight gain requires a holistic approach combining healthy eating, consistent exercise, and possibly other tailored interventions with the help of professionals. 
The full picture
It's also important to note that regardless of what the scale says, if you are happy with the weight you are, even if the number has gone up a bit, then it truly does not matter.  Some other factors to consider:
Do I like the way I look in the mirror?
Do I like the way my clothes fit?
Can I participate in the activities that I want to?
While the scale is a useful tool to see the trend we are currently in, it is just that:  a tool.  So if the scale is getting to you, take a look at the full picture and consider what you would like the end result to be, then work toward that.