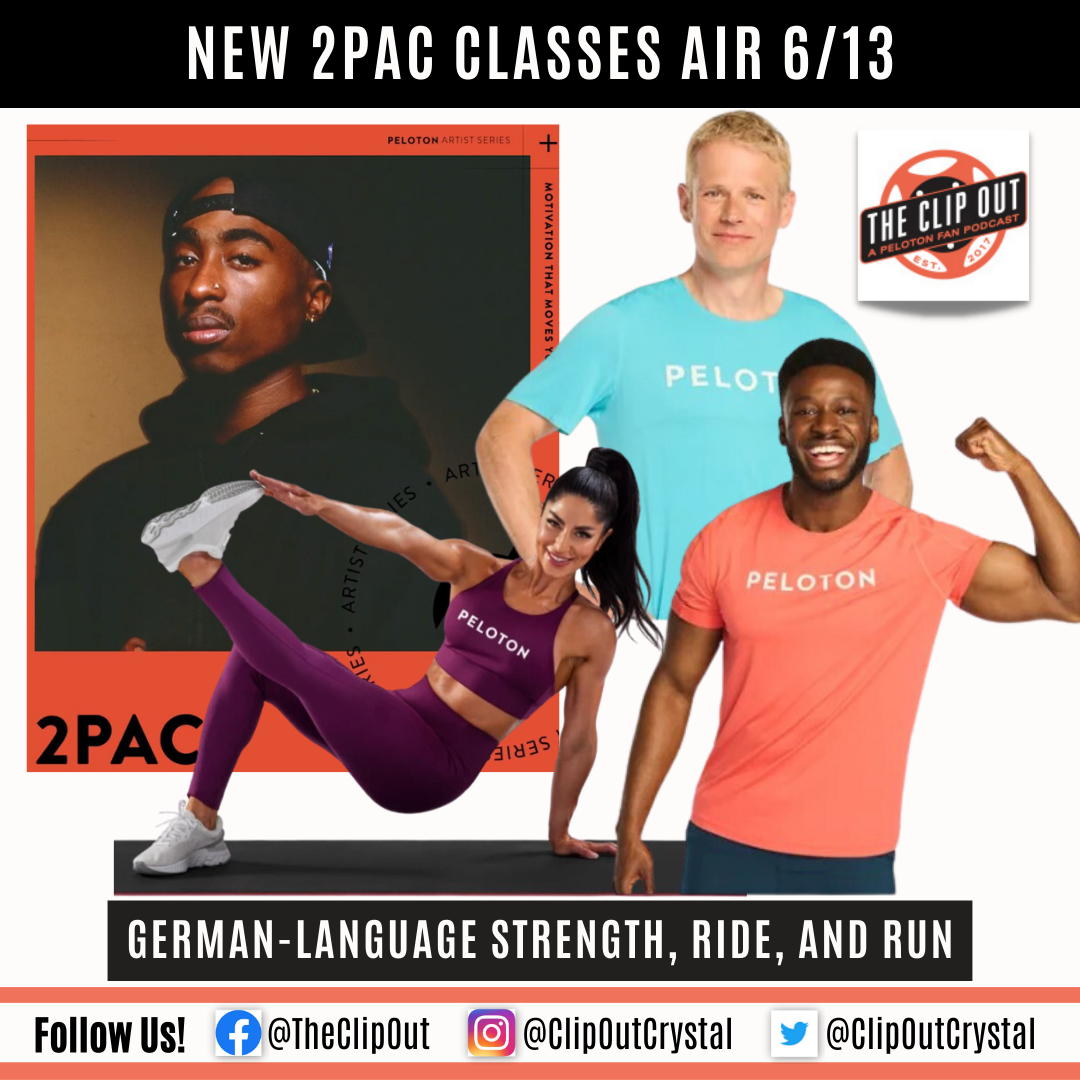 Amp Up Your Workout with Peloton's German language 2Pac Classes
Peloton is airing three German language 2Pac classes this Wednesday, June 14. Don't speak German? No problem! The first class is a pre-recorded Encour, which means it will have subtitles available when it launches, and the other two will be on-demand with subtitles soon after airing! However, if you've taken the German instructors' classes, you know you don't need to understand their words to pick up their energy. Add to that the music of 2Pac and these classes are sure to be energizing! 
The classes
Pre-recorded: 6/14/23 @ 11:30 AM ET – 20 min 2Pac Arms & Shoulders Strength with Assal Arian
Live: 6/14/23 @ 12 PM ET – 30 min 2Pac Run with Tobias Heinze
Live: 6/14/23 @ 1:30 PM ET – 30 min 2Pac Ride with Cliff Dwenger
20 min 2Pac Arms & Shoulders Strength
Assal Arian brings her extensive strength training background to the 2Pac Arms & Shoulders Strength class. She is sure to infuse the class with a sense of power and compassion, not to mention expert programming and cueing. And because this class was pre-recorded, non-German speakers can feel confident taking it when it airs with a live leaderboard and subtitles. 
30 min 2Pac Run
This class is taught by Tobias Heinze and is perfect for anyone who loves to run and wants to add some extra motivation and inspiration to their workout routine. You'll be running to the beat of 2Pac's music, which will help you stay on pace and keep you motivated throughout the entire workout. Tobias is an experienced runner and coach, so you can trust that you'll be getting a great workout and plenty of support throughout the class.
30 min 2Pac Ride
Cliff Dweneger teaches the 30 min 2Pac Ride and is perfect for anyone who loves cycling and music. Cliff is a captivating singer and rapper. Before Peloton, he was a finalist on The Voice Germany in 2018. Whether he shares his vocal talents in class or not, he is sure to connect to 2Pac's music and bring you along for the ride. 
Take the challenge
These classes are sure to challenge you and push you to your limits, but they will also be a lot of fun. Take the classes when they air or later on demand to share your love of fitness and your love of 2Pac's music with the Peloton community. 
Assal, Tobias, and Cliff will be bringing the energy of 2Pac's music to the Bike, Tread, and mat this week. Whether you speak German or not, these classes are sure to be motivating and inspirational. Let the music move you and join the fun!  
---
See something in the Peloton Universe that you think we should know? Visit theclipout.com and click on Submit a Tip! 
Tune in to The Clip Out every Friday to hear Tom and Crystal's take on this and other hot Pelotopics. We're available on Apple Podcasts, Spotify, Google Podcasts, iHeart, TuneIn. Be sure and follow us so you never miss an episode. You can also find the show online on Facebook.com/TheClipOut. While you're there, like the page and join the group. Lastly, find us on our YouTube channel, YouTube.com/TheClipOut, where you can watch all of our shows.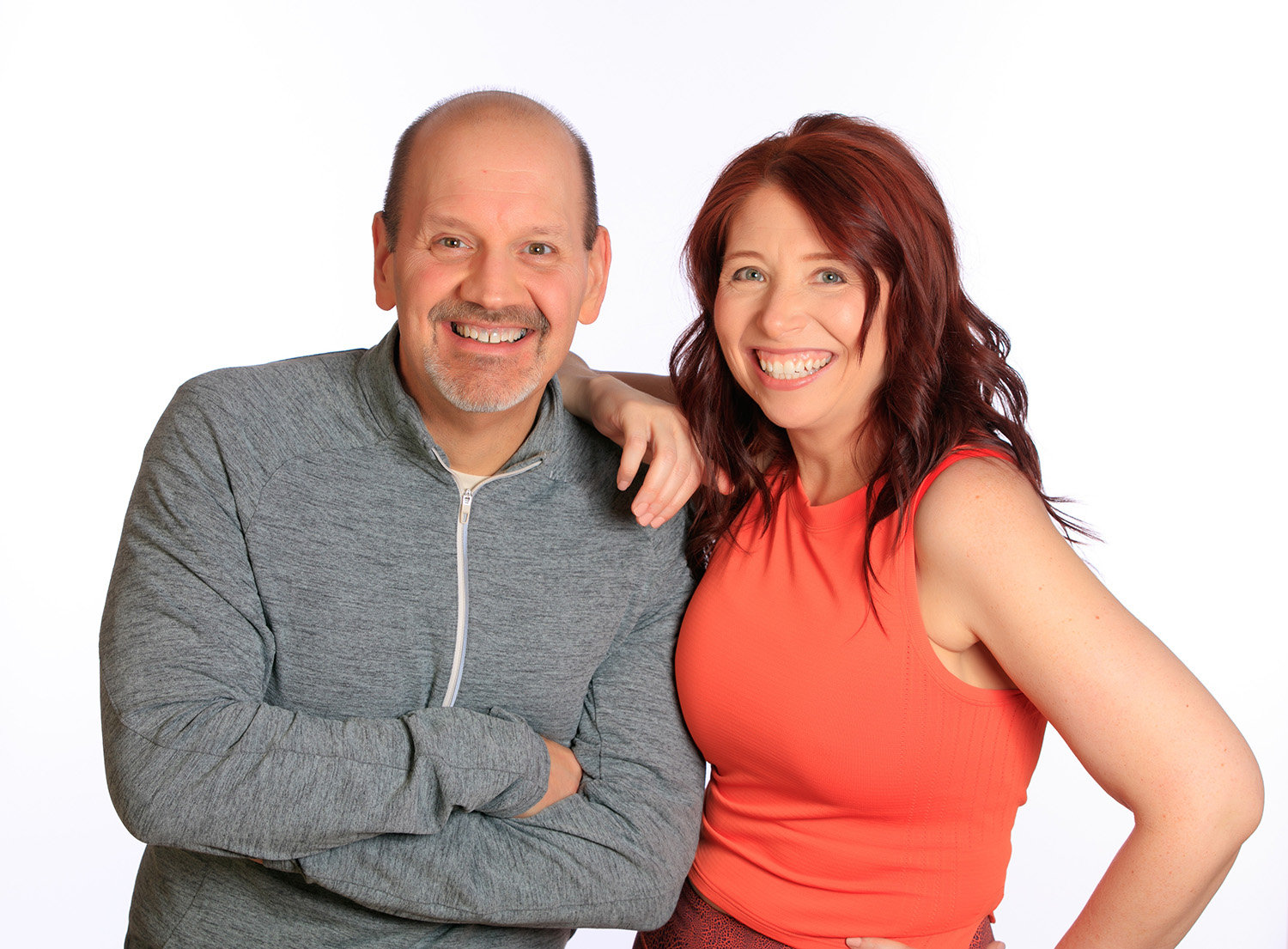 Subscribe
Keep up with all the Peloton news!