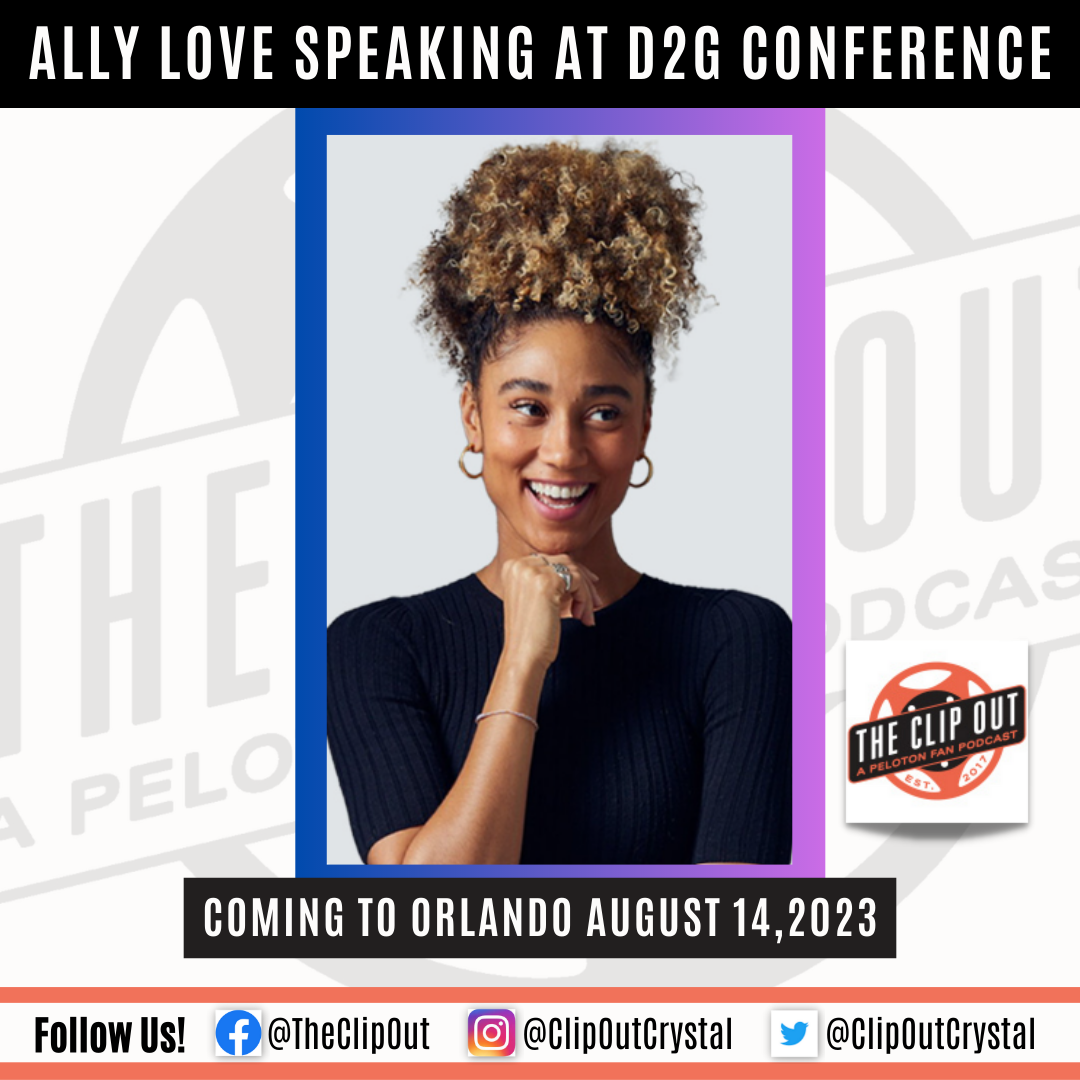 Ally Love Speaking at Orlando Conference
Central Florida Peloton Members, get ready! Ally Love is coming to town to speak at the Day to Grow Conference in Orlando on August 14, 2023.
While Ally is best known in the Peloton community as a Bike and Barre instructor, she also leads an incredibly diverse (and busy!!) life outside the PSNY studio. As the co-founder of Love Squad, she's also a successful entrepreneur, a Today Show correspondent, and the on-court host for the Brooklyn Nets. She's passionate about helping people live their best lives, and she's sure to motivate you to take your own life to the next level.
The Day to Grow Conference is a personal development/self-help event hosted by author John C. Maxwell. This conference might be the perfect opportunity to learn from some of the world's top experts on how to achieve your goals.
Tickets are on sale now. Click here to learn more.
See something in the Peloton Universe that you think we should know? Visit theclipout.com and click on Submit a Tip!
Tune in to The Clip Out every Friday to hear Tom and Crystal's take on this and other hot Pelotopics. We're available on Apple Podcasts, Spotify, Google Podcasts, iHeart, TuneIn. Be sure and follow us so you never miss an episode. You can also find the show online on Facebook.com/TheClipOut. While you're there, like the page and join the group. Lastly, find us on our YouTube channel, YouTube.com/TheClipOut, where you can watch all of our shows.