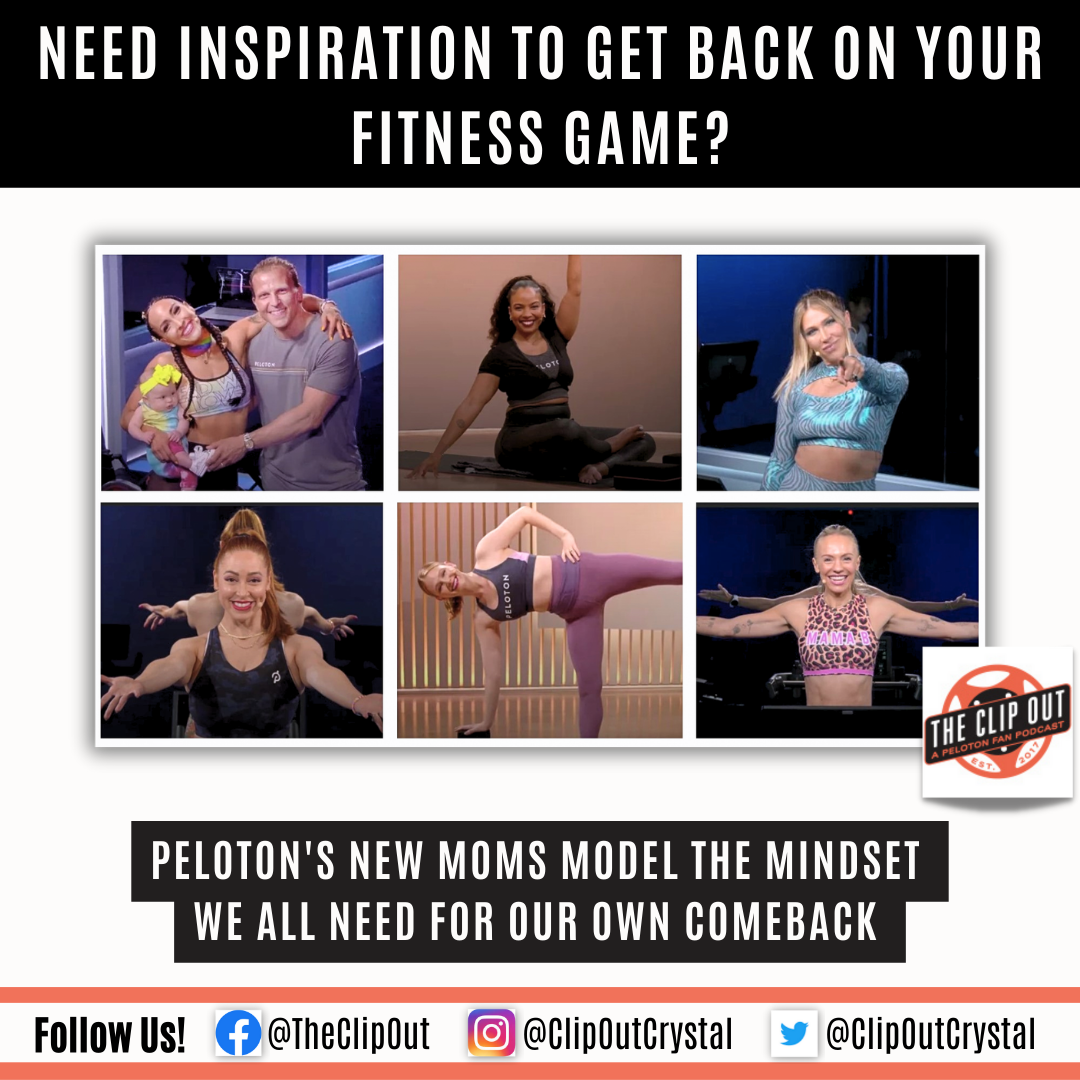 After an injury, I found inspiration and motivation in Peloton's new-mom instructors
Even the most enthusiastic Peloton member loses steam from time to time. Sometimes we just need to focus our attention and energy elsewhere. Maybe a stressful time at work or important social engagements mean you're missing your favorite classes. Maybe an injury or medical needs are keeping you from hitting the Bike or Tread like you used to. That's okay!
When a spinal disc injury sidelined my training for six months, I found a healthy mindset and inspiration in Peloton's new-mom instructors.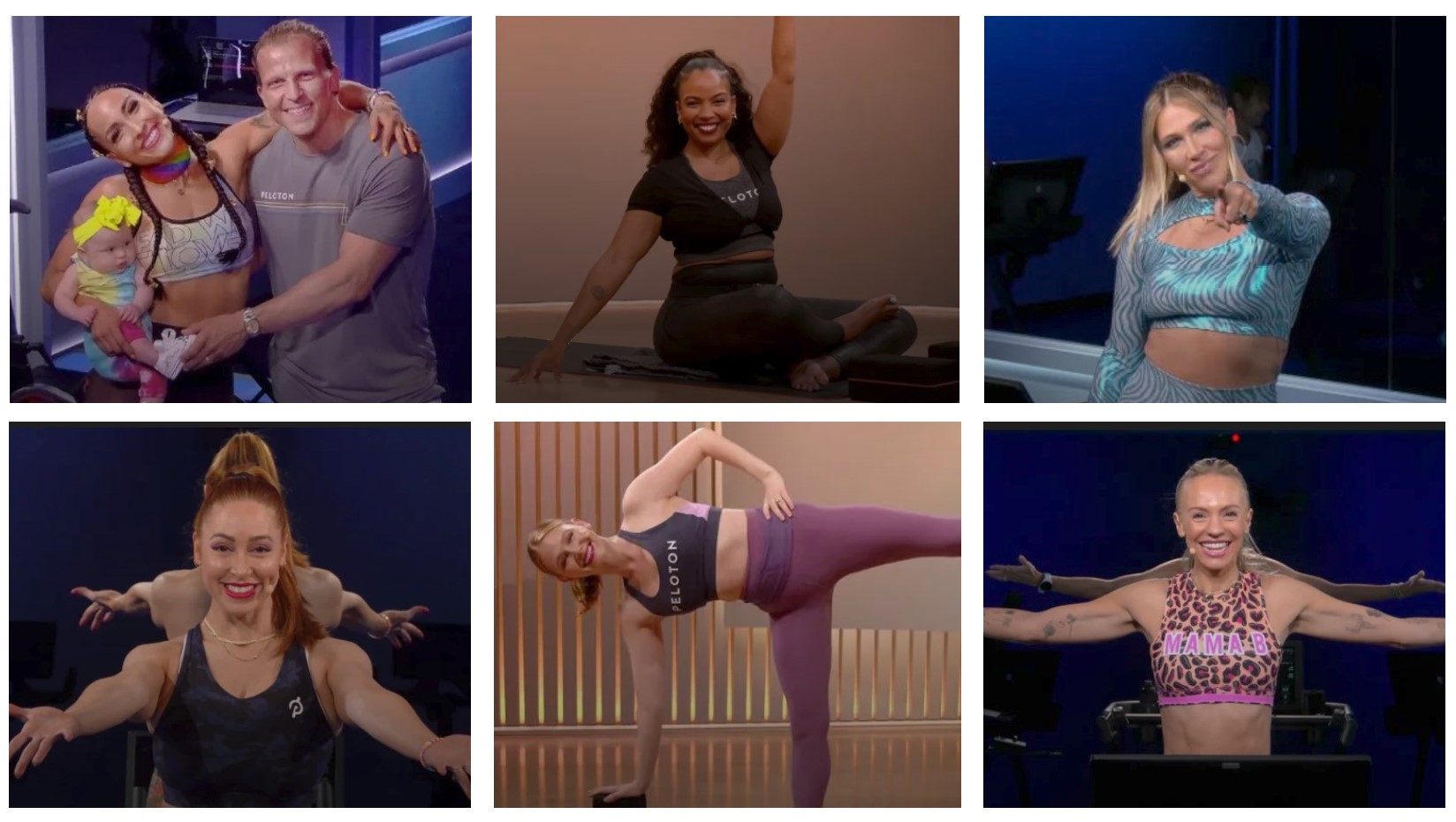 But when you are ready to put fitness back at the top of your list, how do you clear the mental hurdles that can come with a comeback?
I experienced a spinal disc injury in November 2022. After six months of recovery, I was ready to ramp back into my very active fitness routine, including my Peloton Bike, Tread, strength, and yoga classes. But I knew I needed to partner with people who shared my circumstances if I was going to come back in a healthy, positive way.
Enter Peloton's new moms: They've all recently gone through a significant change to their bodies and taken months away from their regular training, and they all returned to the Bike, Tread, and mat with strength and joy.
In the first five months of 2023, Peloton welcomed five instructors back from maternity leave: Anna Greenberg, Becs Gentry, Dr. Chelsea Jackson Roberts, Jess King, and Selena Samuela. Before that, Robin Arzon blazed the new-mom trail in the Summer of 2021.
Over six weeks, I took all 17 of these new-moms' first classes back. Their classes reflected themes that helped shift my post-injury mindset from distracted and fearful to present and powerful, and I share my takeaways below.
The classes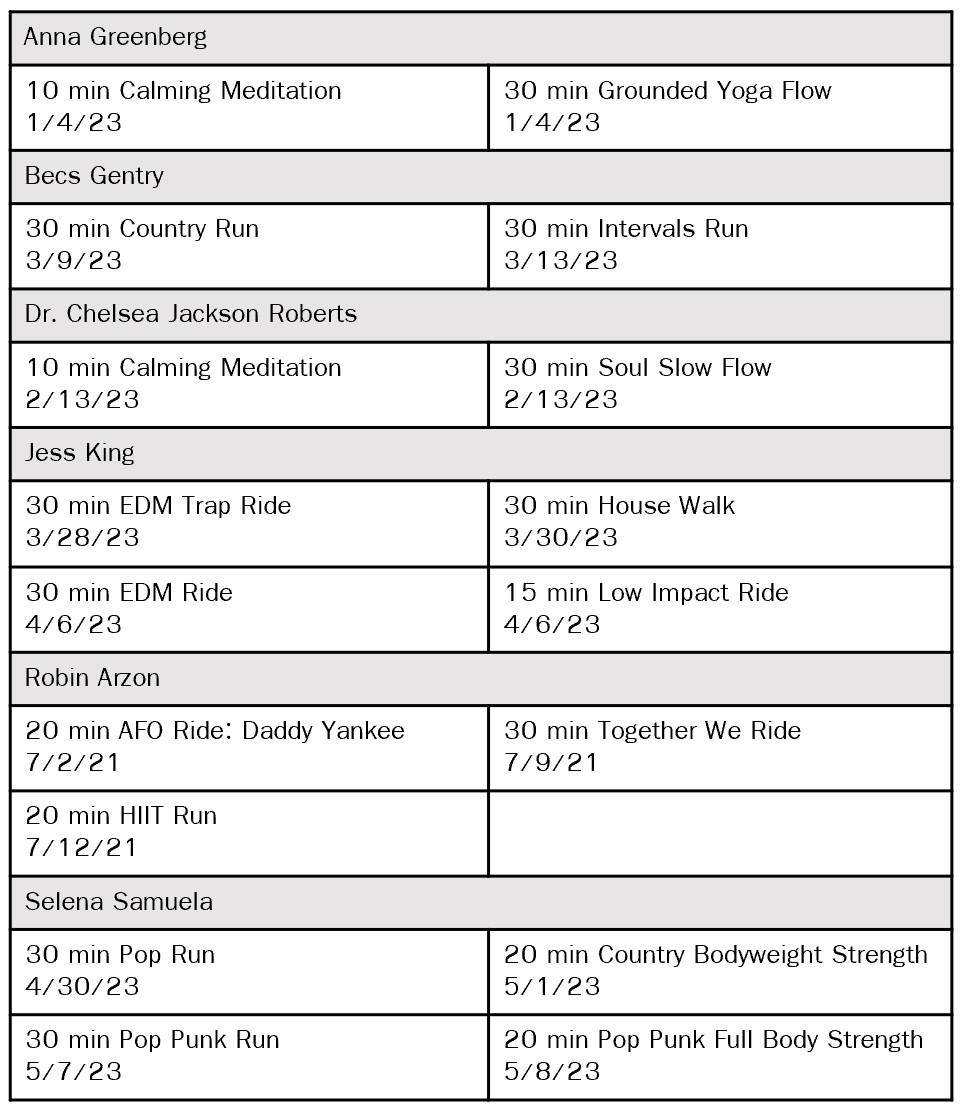 Be present
It's common for instructors to remind us to be present during our classes—to focus on our workout and put the day's demands aside. But hearing a new parent say this when you know she may be away from her baby for the first time gives the concept new weight.
In her January 4, 2023 Grounded Yoga Flow, Anna invites us to find peace in the space of our bodies. As I listened, I thought just as Anna found peace in the space of her new-parent body, maybe I could find peace in my post-injury body. If she can stop her thoughts from wandering home when she is practicing, maybe I can stop mine from wandering to where my body was six months ago.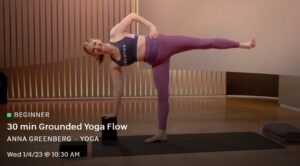 In her March 9, 2023 Country Run, Becs shares similar sentiments. She starts with a note to ease in, to be present. Throughout the class, she reminds us that just being present is a win. She says to be present with your need and honor it. As I reflected, I realized my current need was taking a back seat to my wants. I wanted to be fast and pain-free. But I needed to build a new running base safely. As Becs said, I needed to ease in and be present.
Finding misplaced swagger
Ok, so at this point I'm feeling encouraged to be present and honor my current needs. But what about my need to feel a little bit of that old swagger, as Robin puts it? I can be present while also knowing I miss that fire, right? Well, in her first class back on July 2, 2021, the AFO Daddy Yankee Ride, Robin shares her relatable postpartum experience with what she calls misplaced swagger.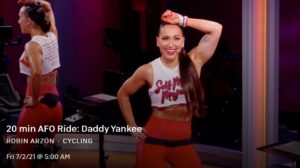 It turns out even Robin needed a little reminder of her swagger. She had moments during her postpartum recovery where she questioned her greatness, but she quickly reminded herself, as she does us, that even when something seems to take you away from it, your greatness is still in you. She said, "Mama didn't lose her swagger!"
Robin shares more of her positive self-talk in her July 9, 2021 Together We Ride class. She says that while she was healing, repairing, and recovering from her pregnancy, she had moments where she felt her proverbial crown wasn't on. But then she told herself that it is always on, even if it's not visible sometimes.
Robin's metaphors and mantras clearly work for her, and I didn't realize how well they work for me until I caught my heart silently repeating them days later in the real world. Robin's mindset, language, and energy in these classes inspired me to speak truth to my own greatness, regardless of whether that greatness is visible in the way it used to be.
Overcoming fear
With a present mind and fiery swagger, what is there to be afraid of? Well, if you're Becs, it's her first long-run post-baby. In her March 9 Country Run, Becs talks about overcoming fear and anxiety to go on that first long run—and the joy that followed. As an accomplished distance runner, Becs knew she could run a half marathon in her sleep, but as a new mom, she also knew that her body was managing lots of change. This introduced unknowns, and with them fear and anxiety. But she faced her fear, ran her run, and was overjoyed by the experience.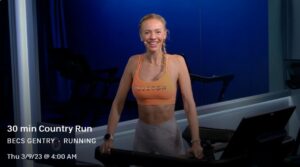 In Anna's Jan 4 Grounded Yoga Flow, she addresses the fear of imperfection. At the height of the class, Anna teaches a transition from Triangle Pose, a stable wide-legged posture, into Half Moon Pose, a tipped-over, one-legged, side-facing balancing pose. For me, Half Moon can be a wobbly, self-critical mess. However, Anna's blocks-first approach kept me grounded in solid physical support, and her reminder that perfect is neither possible nor necessary gave me the space to lift off the ground without fear of failure.
From Half Moon, Anna invites us to notice, without judgment, whether today is a day we feel safe enough to take a risk, and if so to shift our gaze away from the ground. This cue to notice my internal risk tolerance felt like an invitation to be present and honor myself. And I noticed that I did feel safe enough. I slowly turned my gaze… and I balanced. I surprised myself and began to take ownership of the fact that I am grounded and safe.
Falling in love with the process
I'm feeling present, fired up, and secure. The only thing left to do is… perform? Not quite. I know that performance is a want, not a need, and overdoing it could end up setting me back in my recovery. So, what now? In her July 12, 2021 HIIT Run, Robin says to swallow your pride, find humility, and fall in love with the process.
Before Robin could build up after pregnancy, she shares that she had to accept a lot of humility. She describes her first run as a parent as humbling. But instead of letting her humble performance bring her down, she reframed her experience and fell in love with the process of healing. She was able to accept the reality that starting over feels like starting over, then meet herself where she was and take the next right step.
The last new mom to return to teaching was Selena, so naturally I took her classes toward the end of my six-week experiment. In her April 30, 2023 Pop Run, Selena spoke so powerfully about trusting the process, reminding us that progress is not linear and won't look the same to everyone. She said, "[progress] certainly hasn't been [linear] for me. That doesn't make you less worthy or decrease your value of who you are as a human being. You're a champion. You're here. Let's eff sh*t up."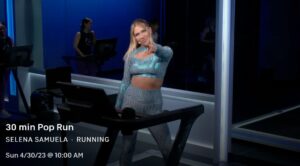 After weeks of drawing inspiration from these incredible women, I felt like I could trust myself and my body again. Selena seemed to look from within her own strong, recovering body straight into my strong, recovering soul and say, "Listen to your body—yours—your body," and I felt like my body responded, let's go! Then I sprinted faster and longer than I had since before my injury. I felt my body flying and unrestricted, stronger and more stable than yesterday, and 100% pain-free.
Falling in love with yourself

A constant across all the classes was self-love and self-compassion. These moments resonated with me:
Robin Arzon, July 9, 2021 Together We Ride: Draw on your people for support, but also draw on your inner knowing and your own body. Meet yourself where you are and take the next right step.
Anna Greenberg, Jan 4, 2023 Grounded Yoga Flow: There's no one way, no right way to be perfect. Perfect is not possible, and it's not necessary. Just be where you are. Use the blocks, and take the support you need to be exactly where you are.
Chelsea Jackson Roberts, Feb 13, 2023 Soul Slow Flow: Maybe things have changed. Perhaps you feel differently in your physical body, but I want you to love it. Let go of the expectation of doing and just practice being.
Jess King, March 28, 2023 EDM Trap Ride: Find love for yourself—if you can't find body positivity, find body neutrality and then layer on the love. Find something you can like about yourself right now—what is that?
Eff a snapback!
There are so many more moments of inspiration in this set of classes—too many to list here. But the key takeaways were: Be present, find your misplaced swagger (you never lost it!), overcome fear, love the process, and love yourself.
This six-week deep dive into returning to Peloton was a wonderful reintroduction to my fitness endeavors for both body and mind. It inspired me to be present and in awe of my body's process, no matter my stage of fitness or recovery. If you're looking for some extra motivation and inspiration after your own time away, stack up some of these classes and see if they do the same for you.
And as Selena says, eff a snapback–we're not here to go back to anything—we're here to grow and evolve. Let's go!
---
See something in the Peloton Universe that you think we should know? Visit theclipout.com and click on Submit a Tip!
Tune in to The Clip Out every Friday to hear Tom and Crystal's take on this and other hot Pelotopics. We're available on Apple Podcasts, Spotify, Google Podcasts, iHeart, TuneIn. Be sure and follow us so you never miss an episode. You can also find the show online on Facebook.com/TheClipOut. While you're there, like the page and join the group. Lastly, find us on our YouTube channel, YouTube.com/TheClipOut, where you can watch all of our shows.