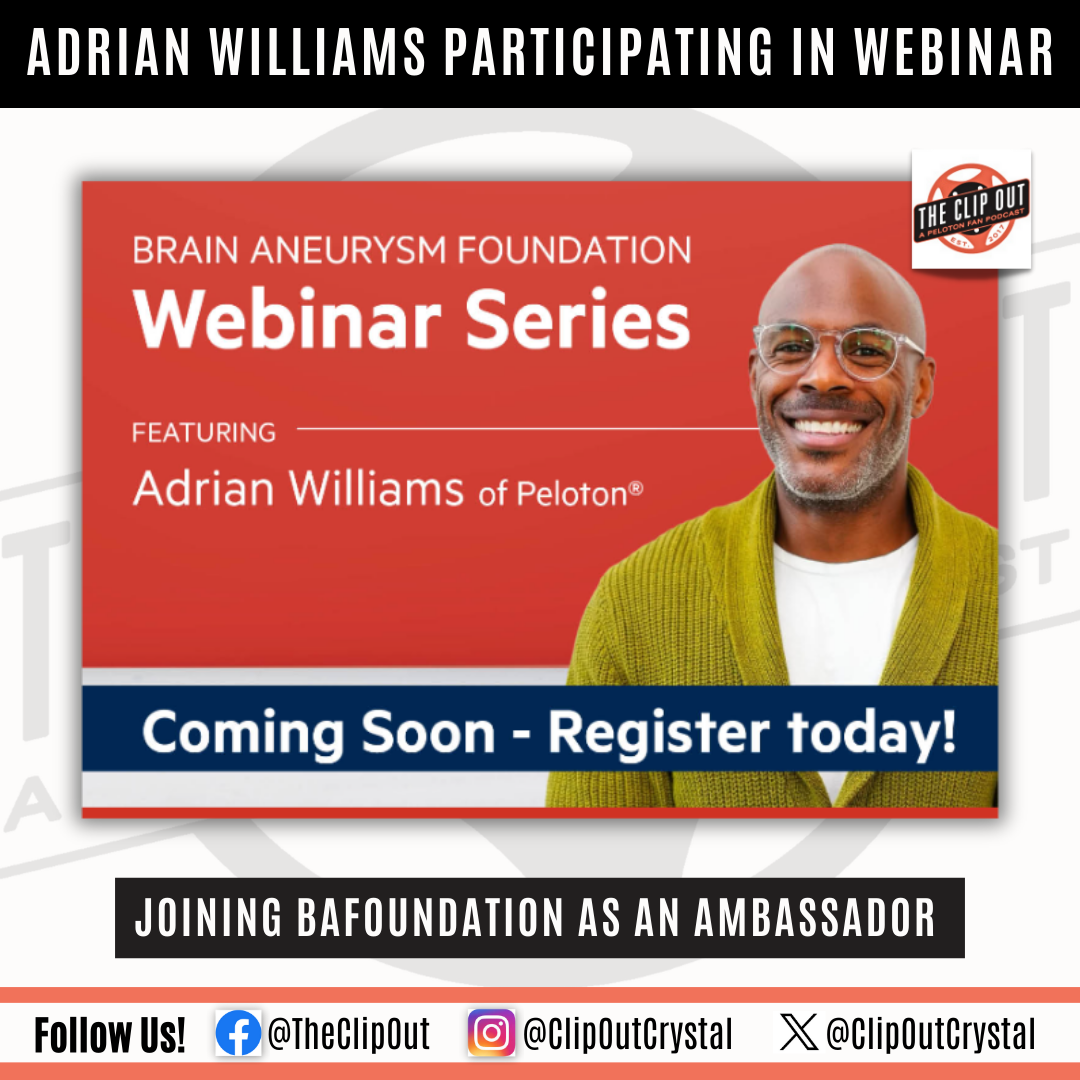 Adrian Williams Joins BAFoundation for Upcoming Webinar
On Wednesday, August 30th at 6 pm ET, the Brain Aneurysm Foundation (BAFoundation) will host a webinar with Peloton instructor, Adrian Williams.
Adrian is not only a fierce Tread, Strength, and Row instructor but also a passionate advocate for brain aneurysm awareness. He has been appointed as an Ambassador for the Annual Day of Engagement this September in honor of his grandmother, who sadly passed away due to a brain aneurysm in 2018.  Adrian recently shared more about his grandmother and why this cause is so important to him in a bittersweet Reel on his Instagram page.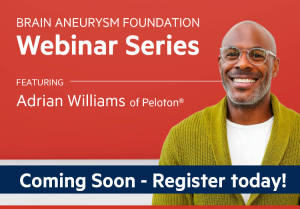 During the webinar, BAFoundation Executive Director Christine Buckley will host Adrian Williams and BAF founder Dr. Christopher Ogilvy, discussing Adrian's personal connection to brain aneurysms and how he is hoping to make an impact. Their conversation will shed light on a crucial issue that affects too many families worldwide. Moreover, it'll hopefully inspire others to take action, raise awareness, and support research into this devastating condition.
Brain aneurysm is a potentially life-threatening condition that occurs when a blood vessel in the brain bulges and weakens, eventually leading to a rupture. It's estimated that up to 6.7 million people in the US (1 in 50) have an unruptured brain aneurysm, yet many are undiagnosed.  50% of ruptures are fatal, and almost all are treatable if detected early. BAFoundation aims to raise awareness of the importance of early detection, proper treatment, and encouraging survivors by offering support and resources.
Adrian's passion for fighting brain aneurysm stems from his own personal loss, and has since been a catalyst for his advocacy work. As a Peloton instructor, Adrian has inspired many to push through challenging workouts, and now he's using his platform to inspire others to make a positive impact on the world.
Don't miss out on this insightful conversation with Adrian, Christine, and Dr. Ogilvy. Head over to the Brain Aneurysm Foundation's website to register for the event.