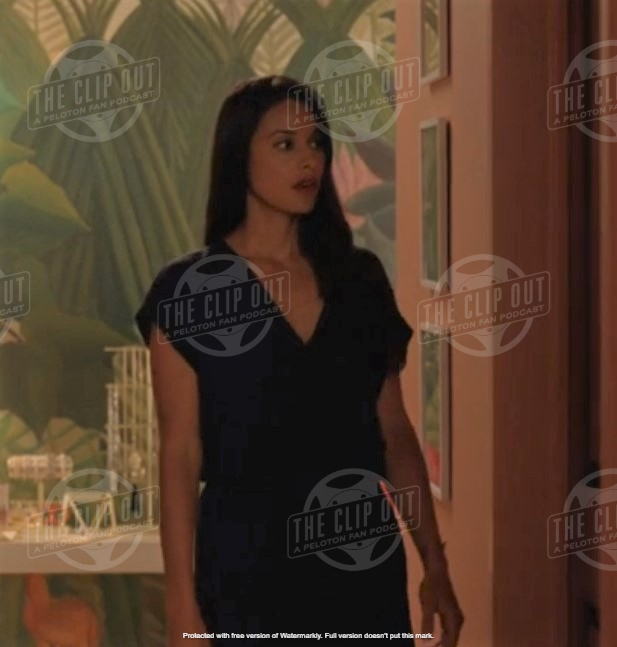 Aditi Shah's TV Career Before Peloton
Sure, you know that Aditi Shah is a Peloton yoga instructor, but did you know prior to her fitness career she was a working actress? In fact, Aditi originally came to New York in order to study at the prestigious Stella Adler Studio of Acting. A quick check of her IMDB shows multiple credits on major television shows. Let's take a look at Aditi Shah's TV career before Peloton.
One of her earliest credits was in 2015 on Comedy Central's Inside Amy Schumer. She appeared on the episode "Cool With It" playing a party girl about to be arrested by an undercover Amy Schumer.
In 2015 she was featured prominently in the opening scene of the CBS hit Elementary. A modern take on the cases of Sherlock Holmes, with the detective now living in New York City. But don't kick yourself if you didn't notice her. She was completely camouflaged in order to test one of Sherlock Holmes' theories. If you are looking to track down that episode it is available on Hulu. The episode is called "The Worms Crawl In, The Worms Crawl Out."
Most recently she had a brief spot on HBO's Crashing starring Pete Holmes. The show's about a New York comic forced to make a new start for himself after his wife leaves him.
According to her website, since deciding to add yoga to her list of skills she has "completed thousands of hours of training and taught private lessons, corporate classes, workshops, and led large events including a class for thousands of people in Times Square. She has been voted as one of the best teachers in NYC on ClassPass! Aditi currently continues her study of yoga and meditation with Harshvardhan Jhaveri, Tara Brach and Jack Kornfield."
Be sure to listen to episode 171 of The Clip Out to hear our discussion about Aditi Shah's TV career before Peloton.