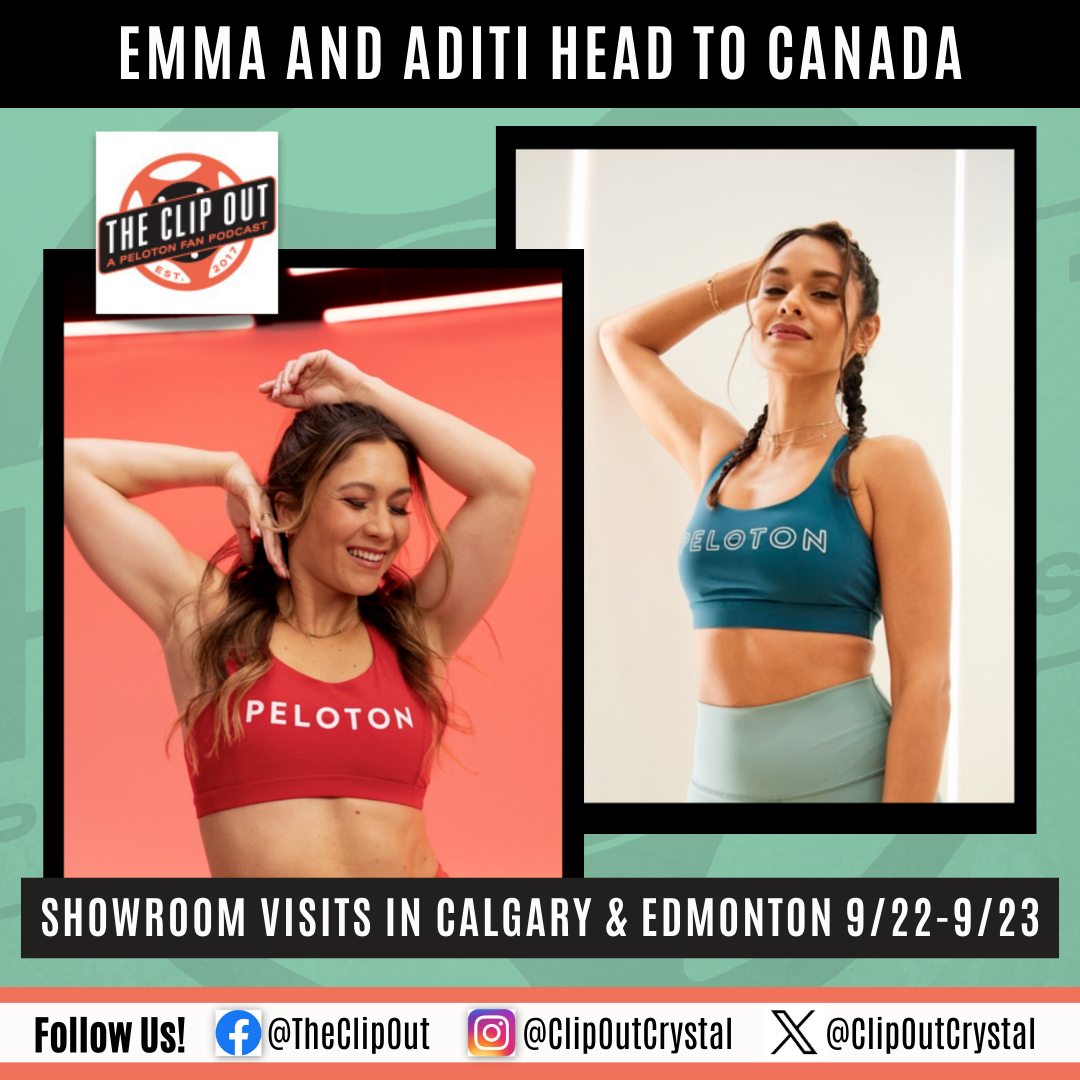 Aditi Shah and Emma Lovewell to Visit Edmonton and Calgary 9/22 & 9/23
Aditi Shah and Emma Lovewell, two of Peloton's renowned instructors, are headed to Canada for Member parties! From September 22-23, they will be conducting store visits in Edmonton and Calgary, respectively, for a night of happy hour trivia and more.
The happy hour trivia event will begin with the participants sipping on mocktails and enjoying some tasty snacks as they shop for the looks Emma and Aditi love. Then, it's time to put your thinking caps on and work together to answer some exciting trivia questions about Peloton, Canada, and fun facts about Aditi and Emma. There will even be a prize for the lucky team that manages to win the game.
To wrap up the event and make the night even more memorable, participants can take a picture with the two inspiring instructors to remember the evening. Don't miss your chance to be part of this exciting event. Make sure to RSVP as soon as possible to get a spot because capacity is limited.  If you get a chance to join in the fun, we'd love to hear your experience!