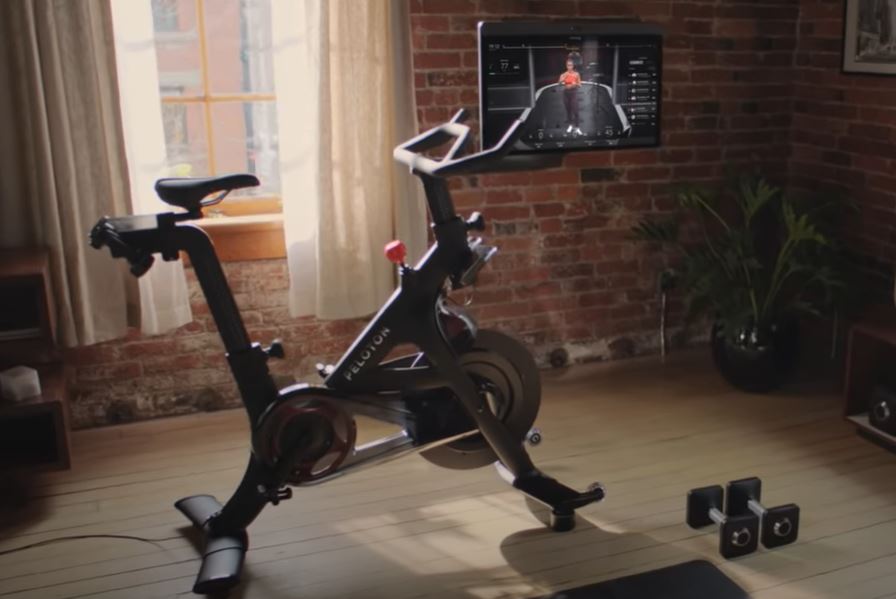 Acquisition Surprise for Peloton
Acquisition made
Speculation has been made for months about Peloton's next acquisition, usually centered around another connected fitness companies such as Hydrow or Tonal.  Instead, Peloton went in an entirely different direction and announced that they will buy Precor for $420 million.
Why Precor?
So why did Peloton go after Precor?  Peloton claims it's all about manufacturing. According to Yahoo Finance, the acquisition gives Peloton 625,000 square feet of U.S. manufacturing capacity with in-house tooling and fabrication, product development, and quality assurance capabilities in North Carolina and Washington.  Interestingly this signals Peloton going after a new market segment: That manufacturing capacity will be used to make Peloton equipment for Precor's bread and butter customers in the hotel, corporate, and college campus spaces. Peloton says it plans to make connected fitness products for the commercial market before the end of the calendar year 2021.  Based on the information we have so far though, it does not sound like Peloton plans to use this manufacturing capacity to catch up from the incredibly high Covid demand.
New Products on the Way?
As I read into all of this, I start thinking about potential new products, as well as growing existing products.  A Peloton statement from William Lynch includes the following:  "The acquisition would add a team of nearly 100 dedicated research and development employees to Peloton's accomplished R&D team. With decades of experience designing and engineering cardio and strength fitness equipment and user experiences, the Precor team plans to work with the Peloton R&D team to design and create the next generation of connected fitness experiences."  To me this sounds very exciting!  There has been so much chatter around strength equipment in particular – I cannot WAIT to see where Peloton takes this.
How will Precor fit into the Peloton business?
According to Peloton's investor relations site, "Subject to the completion of the transaction, Precor will operate as a business unit within Peloton. Precor President Rob Barker will become CEO, Precor and General Manager, Peloton Commercial, reporting to William Lynch, Peloton's President. Precor is a division of Finnish sporting goods company Amer Sports, which is owned by an investor consortium including ANTA Sports (HKG:2020.HK), FountainVest Partners, Anamered Investments Inc. and Tencent Holdings Limited. The transaction is expected to close in early calendar year 2021.
One thing is certain, Peloton is not sitting still.  There is clearly more growth and surprises on the horizon.  I personally can't wait to find out what is next!  Be sure to sign up for The Clip Out newsletter to stay up-to-date on all things Peloton!
About Peloton
Peloton is the leading interactive fitness platform, with a loyal community of more than 3.6 million Members. The company pioneered connected, technology-enabled fitness, and the streaming of immersive, instructor-led boutique classes for its Members anytime, anywhere. Peloton makes fitness entertaining, approachable, effective, and convenient, while fostering social connections that encourage its Members to be the best versions of themselves. An innovator at the nexus of fitness, technology, and media, Peloton has reinvented the fitness industry by developing a first-of-its-kind subscription platform that seamlessly combines the best equipment, proprietary networked software, and world-class streaming digital fitness and wellness content, creating a product that its Members love. The brand's immersive content is accessible through the Peloton Bike, Bike+, Tread, Tread+ and Peloton App, which allows access to a full slate of fitness classes across disciplines, on any iOS or Android device, Apple TV, Fire TV, Roku TVs, and Chromecast and Android TV. Founded in 2012 and headquartered in New York City, Peloton has a growing number of retail showrooms across the U.S., UK, Canada and Germany. For more information, visit www.onepeloton.com.
About Precor
Precor, headquartered in Greater Seattle, WA, has been a pioneer in delivering fitness experiences for commercial customers and exercisers for more than 40 years. Precor serves more than 100 countries worldwide with offices in the Americas, EMEA, and APAC and operates two U.S.-based manufacturing locations. Precor products and services span across all major categories, including cardio, strength, functional fitness, group training, and connected solutions. In 2020, Precor reached the milestone of recording one billion workouts in its Preva® fitness cloud. That number represents more than 140,000 connected units in over 13,000 facilities. On average, Precor exercisers record more than 20 million minutes of workouts each day as recorded by the Precor digital platform Preva®. Precor segments include commercial clubs/facilities and the verticals of Hospitality, Multi-family Housing, Corporate, and Education. For more information, visit www.Precor.com