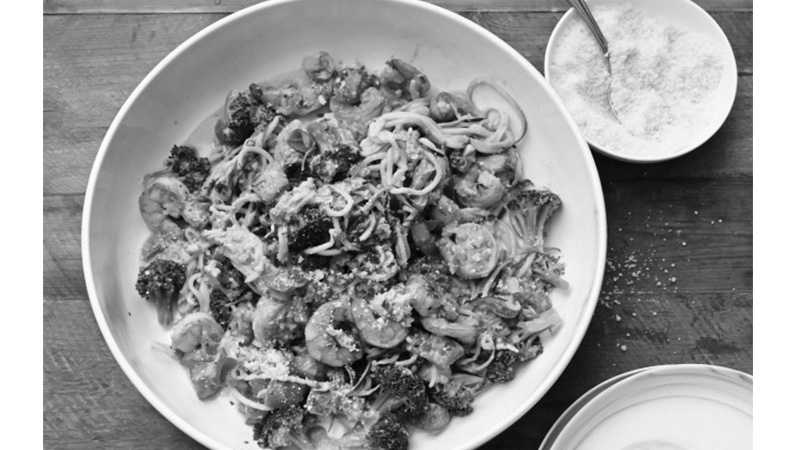 A Favorite Zoodle Recipe
Mel and Jen Edwards: Episode 17
"This is my favorite zoodle recipe. If you do not know what a zoodle is, we can't be friends. If you can't make your own zoodles, you can now buy them at the grocery store premade!" – Mel Edwards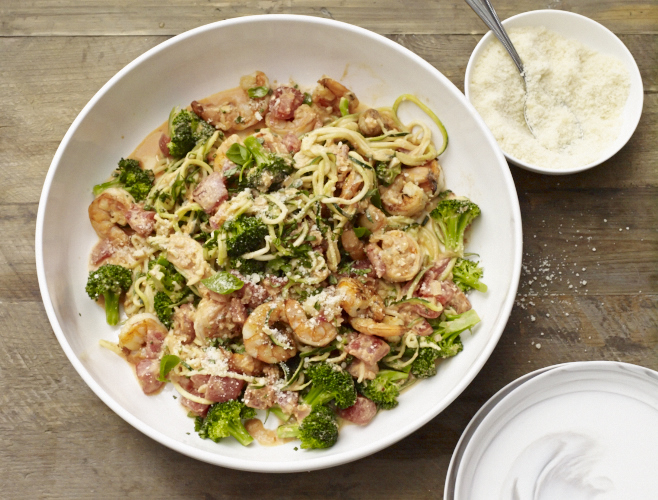 12 Shrimp- or 2 chicken sausage or tofu
2 Tbs Olive oil
Grated cheese (optional)
2 C Zoodles
Some garlic (not optional)
1 C Broccoli (frozen)
Pepper flakes (optional)
Prep

Cook

Ready in

Directions
Medium heat on the stove
Add olive oil to sauce pan
When the oil is hot add the garlic
When the garlic is brown add the broccoli and cook until desired tenderness- I like hard and not mushy.
Add your meat or tofu, & cook thoroughly
I prefer my zoodles uncooked but if you prefer them cooked throw them in the sauce pan for a  minute; Otherwise, skip this step and add your zoodles to a plate and pour the sauce pan contents on top.
Add cheese and pepper flakes if desired.
***For a vegan or vegetarian option you can omit the shrimp and just add cauliflower broccoli and mushrooms.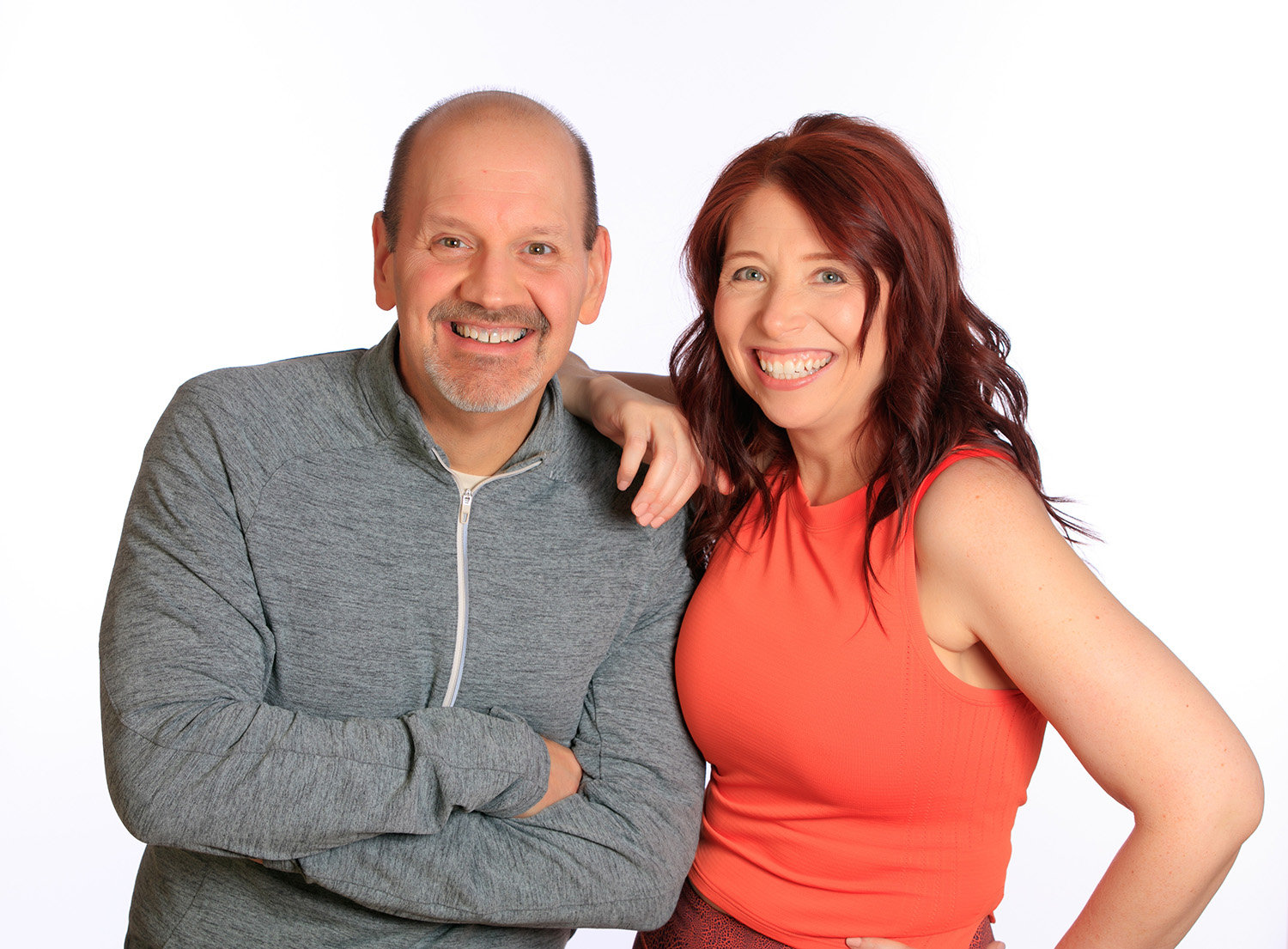 Subscribe
Keep up with all the Peloton news!